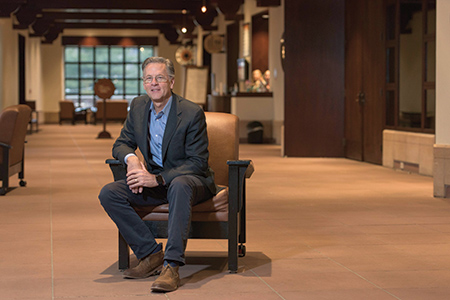 Then: Browning Day Mullins Dierdorf executive vice president
Now: Browning Day Mullins Dierdorf president & principal
Age: 61
As a member of the inaugural Forty Under 40 class, Jonathan Hess wasn't sure what impact the honor would have. Twenty-five years later, he appreciates both the recognition and the exposure that came with it.
"If I trace the business relationships that were concurrent with that acknowledgement, those relationships continue to provide a source of both credibility and an ongoing stream of business for the firm," he said. "So that's all good."
Hess was a celebrated architect in 1993 for his work on The Eiteljorg Museum of American Indians and Western Art, the Indiana Basketball Hall of Fame and the Indianapolis Zoo.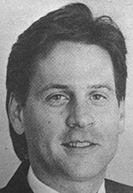 Hess in 1993
Since then, he's added to his resume projects that include work on St. Luke's United Methodist Church, various buildings at Butler University, Indiana University's Jacobs School of Music and the Herron School of Art and Design at IUPUI. He's now in the process of adding several more, including the MacAllister Machinery corporate headquarters and a renovation of the I.M. Pei-designed Eskenazi Museum of Art at IU in Bloomington.
Hess, who grew up in Normal, Illinois, said he had opportunities to leave Indianapolis over the years for a bigger city, but there were too many good reasons to stay.
"The old adage that a good client makes a great building is absolutely true," he said. "And there's a characteristic of folks in Indianapolis that I really appreciate: There's always time for the person. …
"I like to tease my friends on the East Coast because there's no greeting. It's right to business. I always like to say, 'And how are you today? Is your family good?' And they go, 'Oh, that's right, I'm talking to the Midwest. I've got to remember.'
"You get the most out of a business relationship when you remember that there are always people involved."
Click here for Hess' answers to IBJ's honoree questionnaire.
Please enable JavaScript to view this content.