The NFL Scouting Combine is opening itself in a big way to fans this year, a move expected to score the city a quick-hit $2 million windfall.

Visit Indy projects the launch of the Combine's first fan activity zone will increase the 30-year-old event's economic impact 25 percent, to a total of some $10 million. And downtown businesses are likely to realize the biggest gain from the broadened event at Lucas Oil Stadium and the Indiana Convention Center.

But there's a potential downside to all the excitement. The growth means other cities are increasingly interested in hosting the Combine, which raises the possibility that the NFL will consider moving the skills tests for college players out of Indianapolis for the first time.

"I wouldn't sit on my laurels if I was Indianapolis," said Marc Ganis, president of SportsCorp Ltd., a Chicago sports business consultancy that counts the NFL and several of its teams as clients.

This year's event, which runs Feb. 28 to March 6, will be a marked contrast to the Combine's low-profile 1987 beginning in Indianapolis. That year, windows to the Hoosier Dome were covered and the draft prospects' drills were kept under wraps.

This year, the NFL is launching the fan-friendly Combine Experience, complete with interactive games, skills drills, virtual-reality activities, a massive retail store and other attractions that will occupy 200,000 square feet inside the convention center.

Fans at the Combine Experience will be allowed to watch players in the bench-press drill and observe press conferences where national reporters pepper players with questions.

"We feel like we've had a slow buildup to get our fans a backstage pass to this event," said Mary Pat Augenthaler, NFL vice president of events. "Tens of thousands of people have already registered, so this is really exciting for us."

In 2012, the NFL first cracked open the door to the Combine, letting 250 people watch a small part of the event. Last year, that number grew to 600.

This year, in addition to the Combine Experience, the NFL will choose 6,000 fans through a lottery to observe stadium drills and other aspects of the Combine, including radio row. NFL officials expect attendees to come from the home cities of all 32 NFL teams.

Total Combine Experience attendance will be much larger, although NFL and Visit Indy officials aren't releasing projections. More than 30,000 fans per day can be accommodated at the March 2-5 event, NFL officials told IBJ.

Registration to win a seat to watch parts of the Combine and to get tickets for the Combine Experience started just before the Super Bowl this month. Both events are free.

Visit Indy anticipates at least 40 percent of attendees will be from outside central Indiana. The group launched a $12,000 digital marketing campaign this month in Chicago, Cincinnati, Cleveland and Detroit.

Ramping up economic impact

The economic impact for the Combine also was slow to build. In its first years, fewer than 30 media members covered it. As that number grew, so did the event's reputation among fans, some of whom drove or even flew here in hopes of getting a glimpse of or an autograph from a coach, team owner or draft prospect.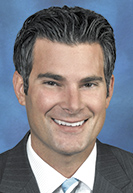 Gahl
Still, into the 1990s, the economic impact was only a few hundred thousand dollars. But as media coverage swelled to more than 1,000 reporters and photographers, the event's economic impact grew dramatically. It was $4.6 million by 2007, according to Visit Indy.

That got a bump to more than $6 million in 2012, with the NFL's first experiment with public access. Fueled by ever-increasing coverage on television and the internet, the economic impact hit $8.2 million in 2016 and, with the Combine Experience this year, is expected to be as high as $10 million. That would make it one of Indianapolis' 25 biggest conventions, according to Visit Indy.

"We think the added $2 million from the Combine Experience is just the beginning," said Visit Indy Vice President Chris Gahl. "There's lots of room to grow this event here."

More than 17,000 hotel room nights were booked last year, and that number is expected to climb above 20,000 this year, Visit Indy officials said.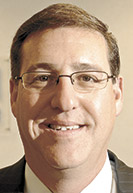 Moroknek
Dave Moroknek thinks those numbers are conservative.

"I think this event will be very, very popular," said Moroknek, CEO of Indianapolis-based MainGate Inc., which has run retail operations for the NFL at five Super Bowls and four NFL drafts. "To take an event that has had very limited access and open it up like this will do very well for the league and host city. This will not only draw a very strong local audience but will bring in significant regional traffic."

Moroknek predicted the Combine Experience also will be a hit with hard-core fantasy football players wanting to gather information about NFL prospects.

"This is like fantasy football players' dream come true," he said.

Hosting interest heats up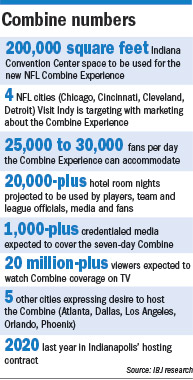 All the hype has certainly caught the attention of other potential host cities. Sources within the league said at least five—Atlanta, Dallas, Los Angeles, Orlando and Phoenix—have expressed interest.

"The interest in this event by other cities, and maybe more importantly by other team owners, is strong," said SportsCorp's Ganis.

Those who run the Combine have voiced their preference to stay in Indianapolis. In addition to touting the city's compact downtown and indoor connections between the stadium, convention center and hotels, Jeff Foster, who is in charge of the player testing, said Indiana University Health's handling of more than 400 MRIs and other medical tests in four days is key to the event's success.

"It's true, Indy has really good medical facilities and capabilities," Ganis said. "But don't fool yourself; almost any major city could match that. Dallas has tremendous medical facilities within their stadium."

The NFL is downplaying the possibility of a move.

It last year signed a contract to hold the event here in 2016 and 2017, with three one-year extension options. Visit Indy CEO Leonard Hoops told IBJ just before last year's Combine that he hoped to extend the option to 2021 and have a rolling five-year agreement. That hasn't happened.

"As a long-standing partner, we continue to work with the NFL and the locally based Scouting Combine team on extending our current agreement past 2020," said Visit Indy's Gahl. "As it currently stands, 2018 is contractually confirmed and we are confident 2019 will be confirmed within the next 90 days."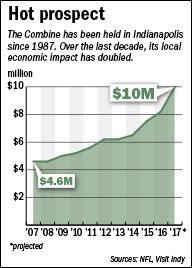 When asked if the event's rapidly rising profile and fan inclusion could cause the league to consider moving the event or rotating it among a handful of cities, the NFL's Augenthaler said, "We haven't looked at it that way."

She pointed out that one reason the league started the Combine Experience was Indianapolis' embrace of the 2012 Super Bowl Experience. That event drew 265,039 fans through turnstiles, a record that still stands.

"We're not thinking about how the Experience will make the Combine more attractive to other cities," she said. "We're really focused on Indianapolis. We're eager to get there to learn and see how we can do it better and grow this event in Indianapolis."

Ganis and Moroknek aren't convinced.

"Not only do they have options, but they have real interest," Ganis said. "They have interest from owners like [Dallas Cowboys'] Jerry Jones and [Los Angeles Rams'] Stan Kroenke, guys with real influence and power in this league."

Ganis said a lot might depend on how "Indianapolis embraces and supports" the Combine Experience.

Sadly, Moroknek said, there might not be much Indianapolis can do to sway the NFL, whatever league officials decide.

"As we saw with the 2012 Super Bowl and our bid to host another one in 2018, it's not all about who puts on the event the best," he said. "Everyone who was at the 2012 Super Bowl knows it was the best ever. But the NFL has other interests and the [team] owners want to maximize that revenue opportunity and its overall exposure."•