Officials overseeing endowments at some of Indiana's smaller colleges and universities have cut back on spending, or are considering doing so, after struggling to grow the size of their funds over the past decade.

Schools spend a certain percentage of their endowments every year, and they expect investment returns to cover that spending and inflation. But over the past decade, returns at many Hoosier schools have barely accomplished that or even fallen short, prompting administrators to rethink investment and spending assumptions.

Endowment spending rate cuts can be a tough pill to swallow because schools use these war chests to supplement operating budgets and to grant scholarships. But historical spending rates aren't sustainable, officials at several Indiana schools said, highlighted by the fact that many endowments are about the size they were a decade ago.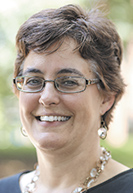 Risser
"In a sense, I guess you could call it a lost decade," said Deanna Risser, the interim vice president for finance at Goshen College, a private school with about 800 students. "Our endowment is about $100 million and was about $100 million 10 years ago."

The broader investing landscape since 2007 has hardly been bleak, with the S&P 500 notching annualized gains of 7.4 percent over 10 years and 12.1 percent over five years. However, endowments generally invest conservatively, with a portion allocated to fixed-income investments.

Data released this month by the National Association of College and University Business Officers did not disclose investment returns by school but said the 800-plus college endowments it tracks posted annualized returns averaging 5.0 percent for the 10 years ending June 30, 2016. Five-year annualized returns averaged 5.4 percent.
The underwhelming showing is catching the attention of critics who assert that some of endowments' wounds are self-inflicted.

"We have all these smart, talented people managing endowments and they cannot outperform a passive mix that's 40 percent domestic stocks, 20 percent international stocks and 40 percent bonds," said Timothy Keating of Colorado-based Keating Wealth Management, who follows endowment activity.

"So I think the first big question is, is active management adding value in the endowment world? And I will take a position on this and say the evidence suggests that the answer is not just no, but it's a resounding no."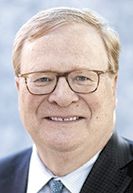 Wheeler
The pain has not been across the board. As of last June, the University of Notre Dame's endowment was up 40 percent since 2007 while those for Indiana University and Purdue University had climbed about 27 percent. That amounts to a 3- to 4-percent annualized growth rate for those schools.

It's not uncommon for schools to target investment returns around 8 percent per year, spend about 5 percent, and have the rest cover inflation, college administrators said. But such investment assumptions have proven too ambitious.

So some schools have lowered spending rates. Rose-Hulman Institute of Technology cut its spending rate to 4.5 percent from 5 percent two years ago, and Indiana University made such a cut in 2010. Wabash College drew about 6 percent from its endowment last year, board member Bill Wheeler said, but the school "would like to lower the endowment draw to keep it heading toward 5 percent."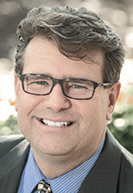 Arick
Butler University is eyeing an endowment spending cut for its next school year, according to its vice president of finance and administration, Bruce Arick.

"The 4.5 percent level we are assessing for 2017-18 is a decrease from our current level of 4.9 percent, which has been in place for several years," Arick said in an email. "This decrease is due to significant discussions over the year as we look at future returns."

Purdue University officials said they continue to spend 5 percent of their endowment, but discussions about adjusting that downward have gained steam. Other schools are having similar conversations.

"We've had to rethink, certainly, our spending approach—and we are rethinking it right now," said Brad Kelsheimer, vice president of finance and administration at DePauw University. "Valuations are very high right now, so it's tough to look forward in the near term—with the near term being 10 or 15 years—and I'm not sure it would be prudent to count on 8- to 10-percent returns over that time."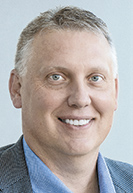 Kelsheimer
Endowment coffers at 21 Indiana-based schools peaked in the fiscal year ended June 30, 2007, according to the NACUBO study, then plummeted in 2008 and 2009 during the Great Recession. The performance since has been influenced by charitable donations added to the funds, as well as by the size of draws and investment returns.

As of last June, eight funds were below that 2007 mark and another four were less than 10 percent above it. The median change for all 21 funds over that span was 6.9 percent, or about 0.77 percent annually.

There were wide variations across schools. While Butler's endowment increased 7 percent and DePauw's climbed 11 percent, Rose-Hulman's dropped 7 percent, and Wabash College's declined 21 percent.

"It's challenging," said Rob Coons, chief administration officer at Rose-Hulman. "We just continue to monitor the market carefully [and] we continue to try to work diligently to try to raise contributions for the endowment."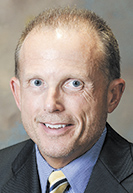 Coons
Added Nancy Schoonmaker, chief financial officer at Indiana Wesleyan University: "[If] it's the same pot of money in 10 years, from the beginning to the end … then you have not kept up with inflation. And that ultimately is going to erode your spending power."

Indeed, endowments would have needed to appreciate about 16 percent from 2007 to 2016 to keep pace with inflation.

Schools that reduce their endowment draws are forced to rely more on other revenue streams, typically tuition. And the main way schools seek to grow tuition revenue—without raising prices—is to increase enrollment.

"It's kind of a double whammy in that you need enrollment to help close the gap from [where] the endowment payout has decreased, but you don't necessarily have the scholarship dollars," Goshen College's Risser said. "Maybe it was paying out in the past to support a $10,000 scholarship and now it's only paying out to support a $5,000 scholarship.•