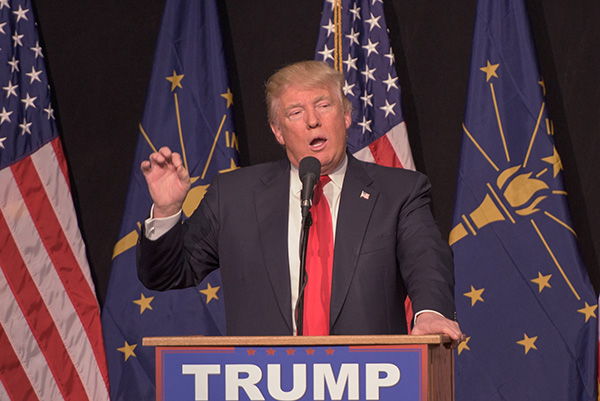 The White House has rejected local Republican strategist Marcus Barlow for a job with the administration because of a column he wrote in IBJ during the presidential primary that was critical of then-candidate Donald Trump, according to a story in Politico.
Barlow, a frequent contributor to IBJ, had been in conversations to join the Centers for Medicare and Medicaid Services under Seema Verma, who worked in Indiana under Republican governors and is credited as the architect of the Healthy Indiana Plan. Verma is Trump's pick for the position but has not yet been confirmed.
But Poltico reported Friday in subscriber-only Politico Pro content that the discussions about Barlow joining the administration ended quickly after the White House found a January 2016 IBJ column, in which he vowed not to vote for Trump.
He also called Trump "offensive and ignorant" in the column and said it "scares me to think of him as president of the United States."
However, Barlow—who has been a spokesman for the Indiana Republican Party, communications director for the Indiana Family and Social Services Administration and owned his own public relations firm—also said he was vehemently opposed to Democrat Hillary Clinton.
Barlow recently followed up that column with a post on IBJ's IndianaForefront.com website in February titled "Evolution of a Trump Conservative" and stating that he ended up voting for Trump and that he "can't imagine a world in which I could've been happier with my choice."
"You can disagree with his actions, his words, his plans, his nominees, his choices, but you can't say he's insincere, and to me, someone who will do what they believe, despite the consequences, is something our country needs right now," Barlow wrote on Feb. 9.
Politico reports that was not enough for the administration and that the White House told Verma she could not bring him on board. He was interested in CMS' top communications job, a source told Politico.
Reached by IBJ, Barlow declined to comment.
The White House press office did not immediately return IBJ's request for comment.
Please enable JavaScript to view this content.