Eighteen years ago, Butler University alumni office staffer Kelli Walker came to her department head, Bill Farkas, with a quirky idea: Bring back a live bulldog as school mascot.

The reaction that ran through Farkas' mind: "That's the dumbest idea I've ever heard of."

The Butler Bulldogs had a live mascot from the 1940s to the 1960s, often using a dog owned by a Butler fraternity member or other student. The practice faded away by 1970.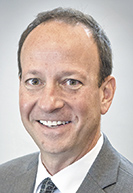 Farkas
But in 1998, some in the alumni office started rekindling the idea. A year later, Walker, then associate director, mustered the courage to bring it to her boss. Farkas admits he was reluctant, perhaps even dismissive. He told Walker to write up a plan and come back.

With the help of Holly Baker-Baninga in the school's university relations department, she did just that. And the rest is history.

Butler is one of just 58 U.S. colleges with a live mascot, and the bulldog is quickly approaching the top echelon, based on its fame and effectiveness as a goodwill ambassador for the school, said John Graves, manager of the Ralphie Live Mascot Program at the University of Colorado.

Ralphie, the buffalo who has roamed the sidelines at Colorado football games and other school events for 49 years, was recently named greatest live mascot by ESPN.
Bevo, the University of Texas' longhorn, Louisiana State University's Mike the Tiger and Uga, the University of Georgia's bulldog, are also at the top of the heap in terms of brand recognition, Graves said. Butler isn't quite there yet, sports marketers said, but Graves said that's hardly a fair comparison.

"Ralphie is going to celebrate his 50th anniversary next year and Bevo celebrated his 100th last year," Graves said. "What Butler has done in a relatively short amount of time with Blue is incredible. They're doing everything right, and it's working for them."

Indeed, Butler's bulldog—Butler Blue, followed by Blue II and Blue III, nicknamed Trip—has gained national renown, which has translated into marketing gold for the private, 4,000-student college at a time it's aggressively seeking to boost its profile beyond the Midwest.

The dog has tens of thousands of followers through Facebook, Twitter, Instagram and Snapchat. The heavily jowled, slightly clumsy pooch has received national and international media coverage, including in The Wall Street Journal, The New York Times, Forbes, Huffington Post, ESPN, ABC News and even the BBC.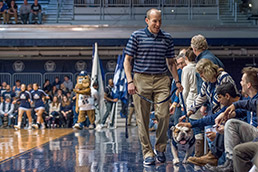 Michael Kaltenmark, Butler's director of external relations, has been Blue's owner and handler since 2004. He broadened the mascot's marketing campaign and made the bulldog a more visible presence at both sporting and non-sporting campus events. (Photo courtesy of Zach Bolinger, ZJB Photography)
Blue and Blue II now rest in a doghouse-shaped mini-columbarium on the east side of Hinkle Fieldhouse, and there is room for at least three dozen more sets of dog ashes, demonstrating the school's long-term commitment to this bowwow monument. A bronze statue of a bulldog guards the entrance. The site is a magnet for photo takers.

Blue III, meanwhile, has his own line of licensed goods—including hats, shirts, posters, a children's book and annual calendar—that generate thousands of dollars in annual sales. He has a university account for donations, and a growing list of sponsors.

Blue also charges appearance fees: $100 for a recent birthday party, $300 for a recent wedding and more than that for some private events, depending on time demands and travel costs. All the revenue, school officials said, goes back into the Butler Blue program, which, to no surprise, is completely self-supported.

Veterinary care is donated by Butler alum Dr. Kurt Phillips, who operates the Mass Avenue Animal Clinic and Fountain Square Animal Clinic. Blue III's food is supplied by Mishawaka-based Holistic Select and locally based City Dogs Grocery. Don Hinds Ford provides a tricked-out Ford Transit, covered with Butler Blue decals, called the Blue Mobile. Butler covers fuel and insurance for the vehicle.

Ralphie's annual budget at the University of Colorado—including uniforms for his handlers, a trailer and other travel expenses, and feed and veterinary care—is $40,000. Blue's budget is $10,000 to $15,000, said Michael Kaltenmark, Butler's director of external relations and the bulldog's owner and handler since 2004.

Go get the dog

Marketers and higher-education administrators agree the return has far outweighed Butler's expenses.

"The Butler Bulldog rivals the University of Notre Dame leprechaun as the most recognizable mascot in the Midwest," said Geoffrey Bannister, who served as Butler's president from 1988 to 2000 and launched the idea of using the men's basketball team as a key marketing tool for the school. "The brand power of that live bulldog mascot has done far more for the school than anyone ever thought possible."

Farkas deadpanned: "I would have to admit it was one of the biggest miscalculations of my professional career."

"I thought the handling of a live mascot would be problematic … and could take away from what we were trying to do in the office," he said.

He wasn't alone. Some faculty and former faculty members told IBJ they feared the dog would be a distraction and—worse—a potential punchline for a serious academic institution.

Some worried it would be a legal liability. And there was the practical matter of who was going to own the animal and pay for its care.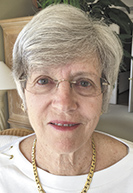 Fountain
But Walker, a 1991 Butler graduate and self-proclaimed animal lover, was insistent.

Butler staffers and faculty members say credit for pulling the trigger on the plan goes to Gwen Fountain, a 26-year university employee who served as interim president from 2000-2001.

"There was a lot of discussion about getting the dog, and Gwen told Bill, 'Here's the money;'" go get the dog, Kaltenmark said.

Fountain told IBJ she had no hesitancy.

"If there was any pushback, I didn't hear it," said Fountain, now retired and living in Florida. "I was very strongly in favor of it. I thought it was a natural extension of what Geoffrey Bannister started here."

She never worried the dog would detract from the school's academics.

"The dog is just the hook," Fountain said. "You reel them in by the substance of what the university is."

With Fountain's endorsement in hand, Walker headed to Frank King's Kong King Kennel in Lizton, where she picked an 8-week-old, all-white, female English Bulldog. After a community-wide naming contest, the floppy puppy landed the name Blue. Other finalists were Hinkle—for longtime Coach Tony Hinkle—and Berkley—for one of the main streets near the Butler campus.

Details still needed to be ironed out. While Butler paid for the dog (Blue II and III were donated by King), the university needed someone to take care of her.

"I didn't want the dog to be handed around," Fountain said. "I wanted [her] to have a stable home. I thought that would make [her] happy and well-adjusted."

Walker volunteered.

And there was still the matter of who would actually own the dog.

University-owned animals are classified as research animals and regulated under the stringent Animal Welfare Act, overseen by the U.S. Department of Agriculture. That requires an exhibitor's license, and the animals' living conditions are subject to regular and surprise inspections.

So Walker agreed to own the animal and had a handshake deal with Butler on using it for school purposes.

In the early years, Blue was a regular at Butler football and basketball games, and Farkas allowed the dog on campus on Fridays.

"It was amazing how many people came to visit—not just faculty and staff, but people from the community and kids," said Farkas, who left Butler in 2004 to become CEO of Lambda Chi Alpha fraternity. "It was incredible to see that dog melt the hearts of even buttoned-up executives and trustees."

Enter Blue II

Walker's departure for the state of Washington for a new job in 2004 presented the school with a dilemma. Instead of splitting up the attached pair, Butler agreed to let Walker take Blue to the Pacific Northwest.

Enter Kaltenmark—and Blue II.

Kaltenmark, a 2002 Butler graduate who joined the university's staff after graduation, immediately volunteered to head up getting a new bulldog and to own it and handle its appearances.

And he ramped up the marketing campaign. First, he started bringing Blue II, this time a male, to campus every day and to a wider array of both sporting and non-sporting events.

"I figured I'd ask for forgiveness rather than for permission," Kaltenmark said with a laugh. "I was going to bring it with me almost everywhere until someone told me no."

No one did.

In 2006, Kaltenmark started channeling Blue II's voice through a dog blog. A Facebook page followed in 2008. He later unleashed a Twitter account, followed by an Instagram account and a Snapchat presence.

It didn't take long for followers to climb aboard the Blue bandwagon.

Fueled by Butler's surprise back-to-back runs to the NCAA men's basketball championship game in 2010 and 2011, the dog's following went national. Blue II's Twitter following grew to almost 20,000, along with more than 10,000 Facebook likes and Instagram followers. Thousands more watched each of his Snapchat videos, Kaltenmark said.

A small controversy in 2011 translated into an even higher profile. After NCAA tournament host sites, including the Final Four in Houston, denied Blue II access to the arena, publications including Sports Illustrated and USA Today covered the story. The NCAA then reversed course and allowed the dog into the Final Four.

The untimely death of Blue II in 2013 brought another round of news stories. Media outlets from The Washington Post to The New York Times reported on his passing.

And when Blue III got pre-game jitters and puked on Madison Square Garden's court before Butler's Big East tournament game against Xavier in 2015, that made more national headlines. (The mess was cleaned up without delaying the game, Kaltenmark said.)

Butler and Kaltenmark got Blue III in 2012 as Blue II's health started to fade, and the school held its first Changing of the Collar ceremony, which turned into yet another media event—locally and nationally.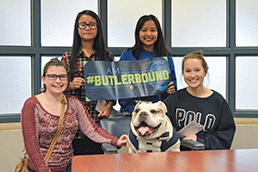 Perry Meridian High School seniors, from left, Lauren McCartt, Van Ro "Rose" Sung, Cung "Mawite" Mawi and Adrian Daeger received a surprise visit at school recently from Blue III along with their acceptance letters to Butler. (Photo courtesy of Ari Houston, Perry Meridian High School)
"It was an amazing confluence of events that made Blue as big as he is," said Ken Ungar, founder and CEO of Charge, a locally based sports marketing firm.

It helped that Butler moved, on the strength of its two Final Four appearances, from the tiny Midwestern Horizon League to the Atlantic 10 to the Big East just as the Butler Blue mascot program was taking root.

"That put the school, its upstart basketball program and its adorable mascot in the spotlight of much bigger markets, including some big East Coast media markets," Ungar said.

As much as Kaltenmark would like to take all the credit for the growth of the Blue brand, he admitted: "A winning basketball team doesn't hurt; I'm not going to lie."

Still, Brad Stevens, the much-ballyhooed coach who led Butler to the two Final Fours before departing for the Boston Celtics in 2013, told USA Today he always knew he'd never be the most celebrated figure on campus.

"Blue's following is unbelievable," Stevens said.

Marking new territory

But Kaltenmark wanted to take Blue's marketing prowess beyond the world of sports.

"I wanted Blue's branding power to be linked to the broader university," Kaltenmark said. "I didn't just want people to see the dog and think of the men's basketball team or sports programs. I wanted them to think of the great academics and campus life and other opportunities we offer here."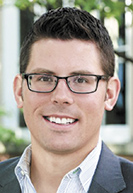 Mindrum
Matt Mindrum, a former Eli Lilly and Co. executive who became Butler's vice president of marketing and communications in 2013, started a formal effort to use the live bulldog in a wide array of marketing initiatives aimed at advancing the school's broader goals, including student recruitment and fundraising.

Part of that effort involved crafting a written memorandum of understanding in 2014 outlining how Kaltenmark was to treat and care for the animal, and giving Butler the right to take possession of the dog if those conditions were not met.

Mindrum also outlined a defined plan of how the dog was to be used to promote the school, though Kaltenmark retained wide discretion.

"I wanted something measurable," said Mindrum, who left Butler to become Indianapolis Motor Speedway vice president of marketing and communications last fall.

One of Mindrum's and Kaltenmark's ideas was having Blue III deliver acceptance letters. Butler also gathered personal information from prospective students via an online questionnaire, and those with pets got a letter from Blue III to their pets. The letter told the pets that Blue III would take good care of their owner while they were at Butler.

"Students today apply to 10, sometimes more, schools," Mindrum said. "The biggest point of leakage is between acceptance and enrollment. We know people come to Butler because of the academics, but this cute little dog could grab their attention. It can be a deciding factor."

The university's research shows the strategy is working, Kaltenmark said. He noted that around 10 percent of students accepted to Butler the last two years enrolled. But of the 128 who had acceptance letters delivered by Blue III in 2016 and 2017, the conversion rate was 35 percent.

The live-mascot program has been so successful that a host of other colleges nicknamed the Bulldogs, as well as some with other nicknames, have sought the school's advice on going the same route, Butler officials say.

"I don't hesitate to share the secret sauce," Kaltenmark said, "because I don't think it can be easily replicated."

"It takes a serious commitment by the university to have a dedicated person and a dedicated program. For most schools, the mascot is an afterthought. It's loose and informal. We have hard parameters and strategic business initiatives for this program. We're doing things with this mascot program no else is. And we're just getting started."•