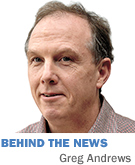 It's not as if the NCAA is going to have to empty its penny jar to make debt payments, but the organization's financial position deteriorated last year—to the extent that S&P Global Ratings recently downgraded its credit rating.

It's noteworthy that the Feb. 28 downgrade came despite the fact the NCAA in April reached a wildly lucrative contract extension with CBS and Turner Broadcasting System for the NCAA men's basketball tournament that seems to ensure its financial viability for decades to come.

But at the moment, things aren't so rosy. In the 2016 fiscal year, which ended in August, the NCAA ran a $411 million deficit. Revenue was $989 million while expenses—driven higher by a decision early last year to make a one-time, $200 million distribution to Division I schools and by a $209 million lawsuit settlement—were $1.4 billion.

It was the second year in a row that the NCAA posted an operating deficit. In issuing the downgrade, S&P said the organization remains vulnerable on the legal front, after facing a barrage of lawsuits in recent years on a range of issues, from concussions to the rights of athletes to be compensated for the use of their likenesses in video games.

"We continue to believe that the NCAA faces significant risk from the potential effects of continuing litigation and in the longer term from reputational risk," S&P said in its report.

A little perspective is in order, however. The NCAA has a minuscule amount of debt—just $26 million—and the downgrade, from AA+ to AA, still leaves it on extremely solid financial footing. The new rating is just two notches below the highest possible, and S&P said the outlook is stable, suggesting an additional downgrade is not in the offing in the next two years.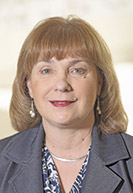 McNeely
"We were expecting the downgrade based on some expenses that we had in 2016," said Kathleen McNeely, the NCAA's senior vice president of administration and chief financial officer. "We continue to believe AA stable is a very strong bond rating."

She added that the organization expects to be back in the black this year and that, "We're feeling very good about where we're at."

The not-for-profit, which governs college sports and stages its championships, has a unique business model, with the vast majority of its revenue coming from a single source—the CBS/Turner contract—and most of its expenses stemming from annual distributions to Division I schools to fund athlete scholarships, travel and other costs.

McNeely said the $200 million special distribution was justified by a range of financial demands schools face, including a new rule providing athletes with unlimited meals and snacks. The regular distribution to Division I schools this fiscal year is expected to be $561 million.

Under its men's basketball tournament contract, CBS/Turner paid the NCAA $740 million in 2016, with the fee increasing to $761 million this year.

Those payments are spelled out in a 14-year deal CBS and Turner signed in 2010 obligating them to pay $10.8 billion in rights fees through 2024. The extension negotiated last year keeps the networks on board through 2032 in return for an additional $8.8 billion in rights fees.

The extended contract "provides a level of security our membership and the NCAA staff appreciates," McNeely said.

Legal costs, on the other hand, are a wild card.

The NCAA took its biggest legal hit last year when it agreed to pay $209 million to settle a class-action antitrust lawsuit filed by former college athletes who claimed the value of their scholarships was illegally capped.

Meanwhile, the U.S. Supreme Court last fall refused to hear the so-called O'Bannon case that successfully challenged the association's use of names, images and likenesses of college athletes without compensation.

A federal judge has ordered the NCAA to pay $44 million in legal fees rung up by the plaintiffs in that suit, a ruling the organization is appealing.

The NCAA also has reached a $70 million proposed settlement in a concussion lawsuit and a $20 million proposed settlement in a lawsuit over the use of athletes' likenesses in video games, most of which is expected to be funded by insurance proceeds and third parties.

S&P credit analyst Ken Rodgers praised the NCAA, saying it "has been well run, serves the purposes of its membership very well, and historically has been prudent in its finances."

Yet he doesn't see an end to the legal onslaught.

"We just see in the future, in the litigious environment we all live in, they are subject to more scrutiny," he said.•