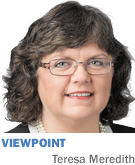 Four of every 10 children say they experienced a physical assault during the past year, with one in 10 receiving an assault-related injury.

Young children exposed to five or more significant adverse experiences—like physical abuse, crime, hunger and bullying—in the first three years of childhood face a 76 percent likelihood of having one or more delays in their language, emotional or brain development.

Recognizing this, the Indiana State Teachers Association included an initiative in its 2017 legislative agenda around trauma-informed care that would give schools the resources to help lift students who have experienced trauma, give them an academic boost, and encourage life-long learning and community engagement.

Trauma-informed care provides a systematic framework for working with all children. Everyone experiences trauma, but not everyone has ongoing supports to help them deal with trauma. Often, children who have discipline issues or who have academic difficulty have experienced acute childhood experiences, which have led to toxic stress during the critical development stages of their brain.

Adverse childhood experiences can include:

• Recurrent physical abuse to the child.

• Recurrent emotional abuse to the child.

• Sexual abuse.

• Presence of an alcohol or drug abuser in the household.

• An incarcerated household member.

• Presence of someone who is chronically depressed, suicidal, institutionalized or mentally ill.

• A mother who is treated violently.

• A single parent or no parents.

• Emotional or physical neglect experienced by the child.

As the number of traumatic events experienced during childhood increases, the risk for health problems in adulthood increases, such as depression; alcoholism; drug abuse; suicide attempts; heart and liver diseases; pregnancy problems; high stress; uncontrollable anger; and family, financial and job problems.

A child's reactions to trauma can interfere considerably with learning and behavior at school.

Trauma-informed care changes the way schools provide services for students. The question becomes, "What has happened to this child?" instead of, "What is wrong with this child?" A student's school can serve as a critical system of support for a child who has experienced trauma.

A trauma-informed approach can help with not only student academics, but also discipline. When a pioneering high school principal in Washington implemented a trauma-informed policy at his school, suspensions dropped 85 percent.

Administrators, teachers and staff can help reduce the impact of trauma on children by recognizing trauma responses, accommodating and responding to traumatized students within the classroom setting, and referring children to outside professionals when necessary.

Education and legislative leaders in Massachusetts recognized this opportunity for school staff to make a difference for kids who have experienced trauma and created a safe and supportive school framework. Massachusetts is now a national leader in creating whole-school safe and supportive environments that can serve as the foundation for all students, including those who have endured traumatic experiences, to learn and succeed.

Indiana has the chance to assist Hoosier kids who have endured trauma and help them succeed, if legislators and Gov. Eric Holcomb pass and sign House Bill 1566. The bill, which is authored by Rep. Scott Pelath, D-Michigan City, would establish a safe and supportive school framework for Indiana, as well as a grant that could give schools a start in implementing the program.

I urge readers to contact their legislator and ask that they also support both ideas. Our kids deserve it.•

__________

Meredith is president of the Indiana State Teachers Association and has taught for more than 20 years in Indiana schools.