The nurse practitioner will see you now.

In hospitals and clinics around Indiana, the specialized nurses with advanced degrees and extensive training are booming in numbers. They perform many of the traditional duties of physicians, from ordering tests to prescribing medicines, in all types of settings, from primary care to surgery.

Yet the demand continues to grow, and recruiters at health systems are working overtime to fill hundreds more openings. Recruiters are using job fairs, social media, bonuses and six-figure salaries to get candidates in the door.

The boom is caused, in large part, by a continuing shortage of physicians that is expected to grow more severe in coming years. About one-third of the current physician workforce will become 65 or older in the next decade, leading to a shortage of up to 105,000 physicians by 2030, according to a recent report from the Association of American Medical Colleges.

Health systems are trying to fill the gap by hiring more nurse practitioners, and to a lesser extent, other specialists who also fall under the umbrella of "advanced practice providers" (or APPs)—a group that includes physician assistants, certified registered nurse anesthetists, clinical nurse specialists and certified nurse midwives. Nurse practitioners make up the largest percentage of advanced practice providers.
Leboehi
Across Indiana, the number of nurse practitioners grew 35 percent from 2012 to 2015, according to the U.S. Bureau of Labor Statistics. The average wage here is now $101,260.

For some area health systems, nurse practitioners and other APPs are starting to eclipse physicians in sheer number of new hires.

Last year, Indiana University Health hired 157 advanced practice providers, edging out the number of new physicians, 155. It was the first year the system hired more APPs than physicians, said Vanessa Downs Leboehi, the system's manager of advanced practice recruitment.

"We typically have 60 openings for APPs at any time," she said. "As soon as we fill one, we open another."

As of January, IU Health employed 496 APPs across its network of 14 hospitals and dozens of clinics and ambulatory sites. That's nearly double the number from just five years earlier, 255.

To keep the hiring in high gear, IU Health is throwing a "career and networking social" from 5:30-7:30 p.m. April 6 at Fairbanks Hall, the headquarters of both IU Health and the IU School of Medicine, at the head of the Central Canal downtown.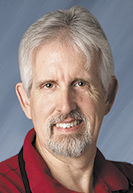 Driscoll
Other health systems in Indiana also are pushing their recruiting into overdrive, using financial incentives and plenty of work options to attract candidates.

Franciscan Health said it recently boosted wages for nurse practitioners and other APPs, and now offers $95,000 to $115,000 in starting salaries, and up to $125,000 for experienced candidates.

"We're starting to offer signing bonuses, too, which we didn't used to do," said Dr. Paul Driscoll, executive medical director for the Franciscan Physician Network. The size of the bonuses depends on the candidate's experience and field of specialty, he said.

The hard push appears to be paying off. Franciscan Health hired slightly more APPs (25) than physicians (24) in its Indianapolis region last year.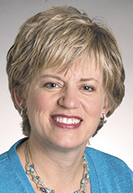 McCullough
Some nurse practitioners work in hospitals, but those who don't care for sprawling hospital settings have other choices, including physician clinics, urgent care centers and walk-in clinics. Last fall, Community Health Network opened a primary care clinic in Beech Grove staffed completely by nurse practitioners. Later this year, Community will provide clinical services at 12 Walgreens stores across central Indiana, staffed by nurse practitioners who will treat minor injuries and illnesses and help manage chronic conditions.

Community officials say the growing use of nurse practitioners inside and outside of hospital settings shows how dramatically the health care industry has changed in the past decade.

"If you go back six, seven, eight years ago, nurse practitioners were considered 'physician extenders,'" said Sharon McCullough, Community's vice president of human resources for ambulatory care services. "Now they're really viewed as providers."



Use the term "physician extender" today with a nurse practitioner, and you're likely to get a cold stare, and perhaps a lecture on how such language is outdated and derogatory. Same with "midlevel provider," "limited license provider," "non-physician provider" and "allied health provider."

"These inaccurate terms originated decades ago in bureaucracies and/or organized medicine," according to a 2009 white paper from the American Association of Nurse Practitioners. "The terms fail to recognize the established national scope of practice for the nurse practitioner role and authority of nurse practitioners to practice according to the full extent of their education."

In fact, the work of nurse practitioners has grown dramatically over decades, and today they are given wide authority to diagnose and treat illnesses independently or as part of a health care team. They can order, perform and interpret diagnostic tests, such as lab work and X-rays, and may prescribe medication.

As the title implies, nurse practitioners have advanced degrees, beyond the typical bachelor's in nursing. Many have master's degrees and some even hold doctoral degrees.

To see how far nurse practitioners have come in a short time, look at Eskenazi Health. For years, the system, which serves mostly poor and uninsured patients, used nurse practitioners in limited settings, such as helping in primary care and obstetrics.

Ten years ago, the system decided to expand the use of nurse practitioners, including in acute care. Its first hire in such a setting was Brandon Lee, a nurse practitioner specializing in vascular and thoracic surgery, who is still on the staff today.

He described his job as preparing patients for surgery, assisting during surgery and helping manage care after surgery, much like a surgical resident would. But a big benefit of the job, he said, is providing stability.

"Surgical residents rotate every month," said Lee, who hold a master's degree from Indiana Wesleyan University in family nurse practice. "They graduate every year. Nurse practitioners are the constant. I've been here for 10 years. I've been here longer than many of the staff physicians."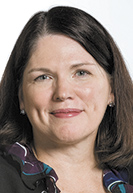 Blue
Lee Ann Blue, Eskenazi's chief nursing officer, echoed his sentiments.

"Nurse practitioners provide a lot of flexibility," she said. "Brandon can work in the hospital. He can work in the clinic. He can work in the operating room. There's a lot of ways he adds value to the entire team."

Across Indianapolis, the teams are growing, and the race is on to add as many nurse practitioners to them as possible.•