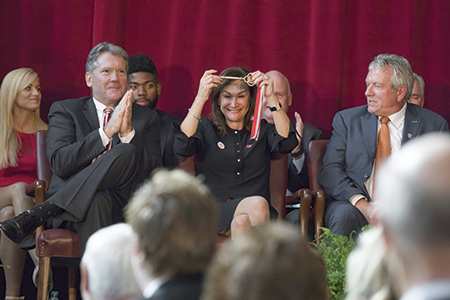 Fred Glass is arguably the gold standard for Indiana University athletic directors.
Under his leadership, IU Athletics has set records for annual fundraising—including scoring its two biggest donations ever—and capital projects.
Glass has transformed the culture of the athletic department—for the better, IU sources said—and aligned its course with the university's broader mission.
But much of that work could be obscured by his next decision.
For all his accomplishments in Bloomington, Glass will be known more than anything for whom he hires to replace former men's basketball coach Tom Crean.
"I don't know that it's fair, but it's real. At Alabama and Ohio State, the athletic director is going to be remembered for who they hire as the football coach. At places like Indiana and Duke, you're going to be remembered for who you hire as the men's basketball coach," said Dan Dakich, a former IU basketball player and coach who now hosts a local sports-talk show on WFNI-AM 1070.
"Fred Glass has really got to be feeling the pressure right now."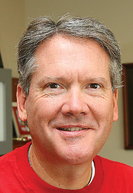 Glass
This could be Glass' only shot to hire a head coach for IU's highest-profile sports team and massive marketing tool.
At 58, Glass is nine years from IU's mandatory retirement age for employees of his level, though that could be extended by the university's president and board of trustees.
Even coaches with uneven performances have lasted more than a few years at IU. Mike Davis lasted six seasons and Crean made it nine.
Glass understands the gravity of this moment.
"Look, I don't think we can overstate what a big deal this hire is," he told reporters during a March 16 press conference announcing Crean's dismissal.
Glass said he won't "spare any resources" in the search for a replacement. And, when asked what he'd be willing to pay a new coach, he said, "Resources won't prevent us from getting who we want."
Glass did not return calls seeking comment.
Rainmaker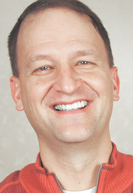 Dakich
All the work Glass has done to raise money for the athletic department—including $15 million from Bloomington-based Cook Group and $40 million from IU alum and Indianapolis philanthropist Cindy Simon Skjodt—should make it possible for him to score a top-notch coach, his supporters said.
That money has been used to upgrade the school's sports facilities, and top coaches insist on top-flight facilities to lure the nation's best athletes.
"From a facilities standpoint, no one single person has done more for Indiana University athletics than Fred Glass," said Jeremy Gray, IU senior associate athletic director.
Under Glass, massive renovations have been made to Memorial Stadium—home of the football team—and to Assembly Hall and other basketball-related facilities. A new baseball and softball complex was built in large part with a donation from Indianapolis businessman and former IU baseball player Bart Kaufman, and $5 million came from IU alum and Dallas Mavericks owner Mark Cuban to create a first-of-its-kind, student-focused video, broadcasting and technology center within the school's athletic department. Training facilities and coaches' offices also have been expanded and improved.
"In absolute terms, the [IU] athletic facilities are competitive with anyone in the Big Ten," said Jim Morris, IU Board of Trustees chairman and an executive with the Indiana Pacers. "The football stadium has never looked better, the basketball facilities are outstanding, and it's not just that. The swimming, track and field, baseball and softball [facilities], among others, are in just outstanding shape."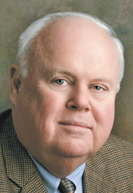 Jim Morris
Paving the way for more growth, Glass in 2015 inked an eight-year, $53.6 million apparel deal with Adidas. That represents an 81 percent increase in annual payments to the school (from $3.7 million to $6.7 million) over its previous deal with Adidas.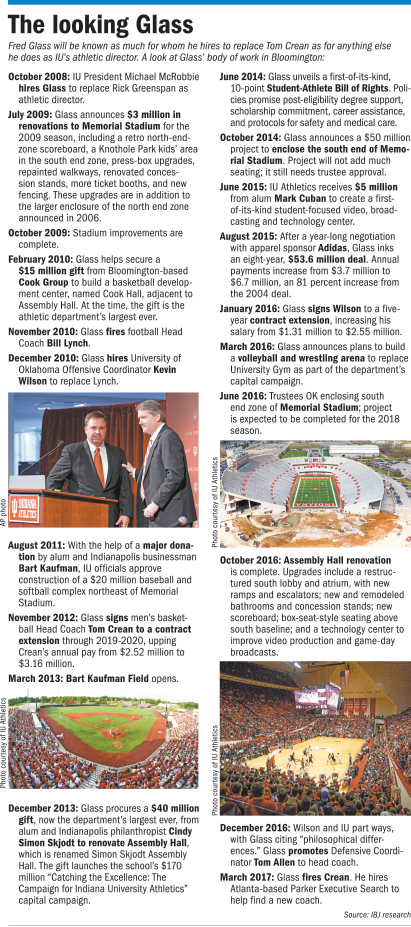 Just three years before Glass' arrival, the athletic department was saddled with financial losses. But it has been in the black every year since Glass was hired.
While the growth of the Big Ten Network has certainly boosted the department's fortunes, contributions to IU Athletics have more than doubled since Glass arrived, hitting $20.1 million in 2016.
"It probably gets overlooked just how much money Fred Glass has raised for this university," said Jerod Morris, a 2004 IU graduate and founder and co-host of "The Assembly Call," an IU-sports-focused podcast with thousands of listeners. "By any measure, he's a rainmaker."
Rocky road
But the last few months have been rocky for Glass' department.
While Glass has been a staunch supporter of Crean over the last three years—even in the face of stiff criticism—their relationship seemed to sour in recent months.
Kaufman called Glass' decision to ship Crean and the IU team on the road for the opening round of the National Invitational Tournament this year "pitiful." IU was a No. 3 seed and Georgia Tech was a No. 6 seed, thus IU had the right to host the game.
Though Glass said that decision was made because IU students were on spring break, some supporters aren't buying it, surmising that Glass was ready for the season to be over.
When he requested a meeting with Crean on March 16, Crean opted instead to take an impromptu trip to Florida with his family. Glass announced Crean's dismissal later that day.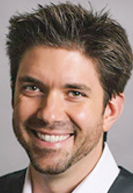 Jerod Morris
Crean told Sports Illustrated almost a week after his dismissal that the two still haven't talked.
Crean's firing comes less than four months after Glass fired football coach Kevin Wilson—just before the team's bowl game—without much of an explanation.
Just 11 months earlier, Glass had signed Wilson to a new contract, almost doubling his annual pay from $1.31 million to $2.55 million.
An executive with a national search firm involved in filling college coaching vacancies told IBJ, "That type of seemingly erratic behavior [by Glass] could give some coaches pause before taking the Indiana job or even accepting an interview for the job."
Glass was both praised and criticized for promoting Assistant Coach Tom Allen to replace Wilson. Allen has no college head coaching experience.
"They fell in the toilet and found a gold watch with Tom Allen," said Kaufman, chairman and CEO of Kaufman Financial Corp.
Still, Kaufman has questions about Allen's ability to lead the football team. He said he thinks Allen was hired because Glass could get him on the cheap. IU officials did not respond to requests for Allen's salary, but sources with knowledge of his contract said he is one of the lowest-paid Big Ten head football coaches.
And Kaufman—who has his name on the school's baseball venue—has questions, too, about Glass' history of coaching decisions, which included giving Crean a contract extension in 2012 and a $600,000-plus annual raise, to $3.16 million.
Kaufman has called on IU to form a search committee led by the likes of former Hoosiers star and NBA player Quinn Buckner and former NBA coach Del Harris—who has a graduate degree from IU—to find a basketball coach.
Glass has declined to do that, saying in his March 16 press conference that he would bear responsibility for the hire.
According to sources, Glass did hire Atlanta-based Parker Executive Search to help.
That decision was met with criticism because IU—before Glass' time—used the same firm to hire Kelvin Sampson, who lasted less than two seasons and was fired for running afoul of NCAA recruiting rules. The fallout decimated the school's basketball program and it took Crean and Glass three years to clean it up.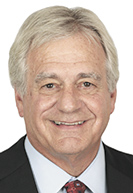 Stitle
"Anyone involved in the hiring of Kelvin Sampson to coach Indiana basketball shouldn't be involved in any way in finding the new IU basketball coach," Dakich said.
Proven track record
Jim Morris has no misgivings about Glass' ability to find a good coach.
"He's highly intelligent and analytical and every decision he makes is in the best interest of Indiana University," Morris said. "Fred has his priorities right. I give him very high marks for that."
IU alum Stephen Stitle, a partner at law firm SmithAmundsen and a longtime financial backer, told IBJ he doesn't envy Glass' task.
"He has a tough job and everyone thinks they can do it better than he can and, in reality, they cannot," Stitle said. "All of us are armchair quarterbacks without the responsibility of living with the decision."
IU's Gray said a look at Glass' track record of hiring should allay any concerns.
"This is the most stability IU's athletic department has enjoyed in many years," he said.
In addition to Wilson and Allen as head football coaches, Glass hired soccer coach Todd Yeagley, who guided the Hoosiers to the 2012 NCAA championship; diving coach Drew Johansen, who was NCAA national coach of the year last year and served as the head diving coach at the 2016 Olympics; Teri Moren, who is credited with energizing the women's basketball program with two consecutive 20-win seasons and was Big Ten Coach of the Year for the 2015-2016 season; and field hockey coach Amanda Janney, whose team saw more wins in her first year—2016—than the school had in its previous six.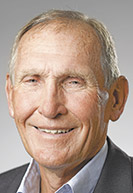 Ferguson
Glass also has hired coaches for women's soccer, baseball, men's and women's tennis, and water polo who have had significant success.
To truly appreciate what Glass has accomplished, IU officials said, you have to consider where the athletic department was when he arrived.
Before Glass, IU had five athletic directors in eight years—including a couple who had alienated the school's trustees, faculty and even some in their own department.
The men's basketball team was on probation and the school's beloved football coach, Terry Hoeppner, had recently died of cancer.
"Under Fred Glass, the athletic department has been part of the university's larger fundraising and mission," said Cook Group chairman Steve Ferguson, an IU trustee from 1998-2010.
"The culture before Fred got here was wrong," Ferguson added, "and he's changed all that."•
Please enable JavaScript to view this content.