Marcus Schrenker, the Indianapolis money manager who crashed his plane and parachuted to safety in an elaborate scheme
to fake his death and flee financial ruin, has been sentenced to more than four years in federal prison.
Schrenker,
38, sobbed and gave a rambling speech during a four-hour sentencing hearing in Pensacola, Fla., on Aug. 19. He apologized
to air traffic controllers, his family, and residents of the Florida Panhandle town where his plane went down near some homes
on Jan. 11.
"To this day I cannot believe I could do something so reckless and selfish," he told
U.S. District Judge Roger Vinson. "I believe a divine force gently put the aircraft down in the swamp. It is my hope
the residents of Milton feel my pain. If someone had gotten hurt, I do not know what I would do."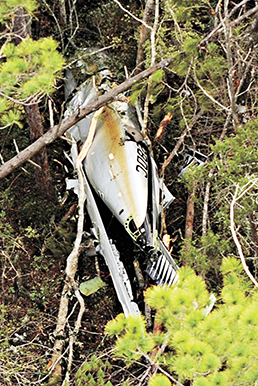 Marcus Schrenker faked his
own death when he bailed out of his plane. (Associated press photo)
Hours before his sentencing, prosecutors
in Hamilton County added nine felony counts of fraudulent sale of securities to the two Schrenker already faced there. The
Indiana Securities Division is working to recover lost money for people who invested with him, though it appears there's
not much available. In Pensacola, Schrenker asked Vinson for a shorter sentence so he could work to make restitution and support
his family.
Vinson ordered Schrenker to pay nearly $900,000 in restitution to the company that financed the single-engine
Piper Malibu he destroyed and $35,000 to the U.S. Coast Guard for an extensive search and rescue effort.
Please enable JavaScript to view this content.