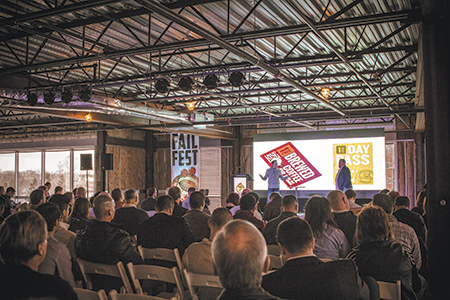 Some of Indiana's most acclaimed technology and entrepreneurial events are joining forces for a multi-day June conference, an effort aimed at boosting venture capital in a state that struggles to draw it.
The conference is called INX3, which stands for "inspire, innovate and invest." It will feature Innovation Showcase, a Venture Club of Indiana event that drew about 900 people last year; Winners' Circle, a TechPoint event known for attracting national venture capitalists; and a reception modeled after the popular Launch Fishers FailFest event, where entrepreneurs open up about past missteps.
The conference is scheduled for June 13-16. It'll take place primarily at Union 525, a new co-working and short-term-leasing operation near the southern edge of downtown.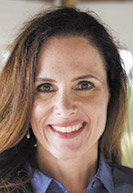 Kavensky
The event's goal is to increase venture investment—particularly from out-of-state investors—in high-growth Hoosier companies. These companies, many of them tech firms, need multimillion-dollar cash infusions to develop and market innovative products, but such venture money is in short supply in Indiana.
The conference's two main events—Innovation Showcase and Winners' Circle—have already been connecting startups to venture capitalists in and outside of Indiana. But event leaders figured they could do so on a larger, more efficient scale by holding their affairs in the same week under the umbrella of one big confab.
"In order to be respectful of investors' time, we are combining these events into a tight time frame to enable them to fly here once," said Kara Kavensky, a Venture Club board member who's helped spearhead the creation of INX3 over the past few months.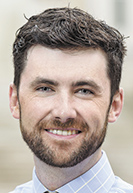 Langellier
"We want to show the value of Hoosier companies to people across the country and also encourage investment in our own back yard."
Added TechPoint CEO Mike Langellier: "It's probably the most coordinated effort that we've ever had at bringing companies and venture investment together in one grand event."
Indianapolis' tech sector has attracted national media attention in recent months, some of it stemming from a March Brookings Institution report that found the city increased tech jobs 72 percent from 2010 to 2015—a rate that outpaced most of the country.
While the city and state have performed well in several tech-industry metrics, venture capital is not one of them. Indiana received $77.2 million in venture capital in 2016, placing it 28th in the nation, according to a MoneyTree report by PwC and CB Insights, lagging such states as Kentucky, Ohio and Michigan.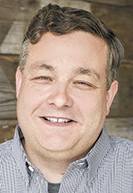 McDonald
Indiana averaged $2.5 million per deal last year, which placed it 39th among 50 states and the District of Columbia. Tennessee had the same number of deals—31—but averaged nearly $6.5 million per deal.
Local tech observers said the state is punching below its weight class in terms of venture capital, especially given that it had the country's 16th-largest economy in 2015.
"I think this is the solitary clunker of our entire story," said John McDonald, a Venture Club board member and CEO of Fishers-based ClearObject.
"If venture capital is the oxygen of entrepreneurial companies—and it is—and we're ranked near the top of nearly every economic measure," he said, "to be ranked [low] at something is ridiculous, particularly when it's the most important thing for growing entrepreneurial companies."

The INX3 event hopes to play a part in changing that narrative by getting worthwhile companies in front of an array of investors. That effort starts this month with regional pitch competitions in eight cities, including Bloomington, Evansville, South Bend and Muncie. Verge, a media company that's been running pitch events since 2011, will help coordinate.
About 25 companies will make the cut to pitch at the Innovation Showcase on June 14, where a panel of judges will award one firm with a cash-and-services package worth $100,000. That day also features a keynote speaker, an evening street party, and an exhibition hall for companies, service providers and investors to mingle.
The festivities will take place throughout the century-old structure, known as the Brougher Building, which was built as one of the country's first vocational high schools.
"We've got a spectacular gym that was built 122 years ago that is 95 percent original," Union 525 Managing Partner John Hurley said, describing the space of his 122,000-square-foot venue.
The Innovation Showcase is known for highlighting early-stage companies, but Winners' Circle, set for June 15, is geared toward tech outfits that are further along. It's open only to the winners of TechPoint's 2017 Mira Awards—which will be handed out April 29—and companies that are part of TechPoint's Tailwind program. Tailwind provides resources to help on-the-rise companies scale up.
Nearly 20 investment firms participated last year, including California-based Technology Crossover Ventures, Oregon-based Pacific Crest Securities and Minnesota-based Arthur Ventures. Tech-consulting firm Kinney Group, which in late March announced a $6 million venture capital raise, met one of its investors, Michigan-based Plymouth Venture Partners, through Winners' Circle.
Winners' Circle had been at the Indianapolis Motor Speedway since its inception in 2015. This year, it will be at the Biltwell Event Center just southwest of downtown, another location with historic flair.
A few other events on the INX3 agenda don't directly promote investor-entrepreneur relationships but still help showcase Indiana. The Indiana Economic Development Corp., for instance, is leading Indiana Venture Summit, an informational session on doing business in the state, and Visit Indy will help out-of-towners tour the area's culinary scene with its Taste of the Circle City event.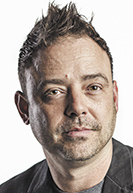 Hurley
Indy Chamber will also throw a hackathon aimed at solving public-sector challenges.
The idea for the conference was born at the Venture Club of Indiana late last year. Kavensky, one of the club's newer board members, and McDonald, president-elect for the group, had been bouncing ideas off each other for enhancing the Innovation Showcase, which is in its ninth year.
One thought that emerged was collaborating with similar-minded events. The obvious one was Winners' Circle. In January, McDonald, a TechPoint board member, made the pitch to Langellier.
"No surprise—Mike responded positively," McDonald said. "And as soon as we started sharing the idea with others, there was just an avalanche of support for this concept."
He described Kavensky, who also helped coordinate the 2016 Indiana Conference for Women, as "chief instigator, spark plug, evangelist."•
Please enable JavaScript to view this content.