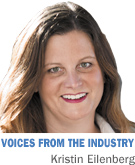 The debate over how to improve access to American health care has brought about some grand and complex schemes. But what if the eventual disruption of the health care sector comes about as the result of a series of small changes that eventually become significant enough to bring about a tipping point?
Americans are familiar with the competing government visions for disrupting health care. The Affordable Care Act focused on increasing insurance coverage and decreasing health care costs over time. The first version of this year's American Health Care Act focused on repealing ACA taxes and increasing insurance policy choices.
As the White House and congressional Republicans seek to revive reform legislation, the American hospital system is financially strained and downsizing—in spite of taking in nearly a third of the $3 trillion health care pie. Both rural and urban hospitals are dealing with decreasing operating budgets, which they attribute to increased technology costs, pharma, bad debt, labor costs, decreasing patient services and shrinking reimbursement rates. Speculation has been ongoing that the U.S. health care sector, which is three times larger than the banking industry and constitutes more than 17 percent of GDP, is ripe for disruption.
But which parts of the health care sector are disruptable? Who will the players be? How will costs for treating expensive chronic conditions be contained? Will the sector be disrupted by one big change or through a series of smaller changes? Let's take a quick look at just three possible forces in a "tipping point" path to health care reform.
■ Better income through better patient services
Mount Sinai Health System in New York recently reported an overall increase in revenue largely due to increased patient services. Other hospitals are losing money on patient services—what makes Mount Sinai different? Mount Sinai expanded access to its services, including opening a full-service primary care center in Brooklyn and a partnership to use predictive analytics to identify high-risk patients.
Mount Sinai's expansion to make its services more accessible reflects a national trend to provide services in areas and at times that are convenient to consumers. Retail and satellite clinics (aka Doc in a Box) are popular because they are convenient, have longer hours of operation, are transparent about costs, and are affordable. In other words, they provide value to the customer.
Participants on a recent panel at the Healthcare IT Marketing and PR Conference in Las Vegas speculated that the future of health care could lead to even further "commoditization" of health care beyond satellite clinics. What other areas of health care could provide better patient value while improving the health care bottom line? Artificial intelligence likely will have a role in providing a more standardized system of care. As health IT products—such as population health tools and electronic health records—improve, it's not difficult to envision the path to additional consistency and standardization, or "commoditization," of care.
■ New money
If hospitals do not have the funding to transform health care, who does? Even though Google said it never would become a health care company, it appears to be moving in a life sciences direction. Google's parent, Alphabet Inc., has an urban-innovation organization called Sidewalk Labs that recently posted a "big picture" of how health care delivery could look in the future. The vision focuses on improving access but also on achieving cost savings through prevention.
Alphabet raised eyebrows recently when three subsidiaries began hiring life sciences talent. Even Sidewalk Labs is hiring for health care positions, including chief health officer and head of community health.
■ A globally scalable platform for a pricey health issue
Most of us have heard of the promise that blockchain technology has for health care, from access to electronic health records to combatting fraud.
But did you imagine that it might be used to improve diabetes management? At last March's CoinAgenda conference in Puerto Rico, the startup Healthcoin won an award for best private blockchain.
Still in prelaunch, Healthcoin motivates patients to improve biomarkers for diabetes. When measurements for information related to A1c, blood pressure and HDL cholesterol improve, the blockchain issues patients a token. The company envisions employers and insurance companies paying pre-set rewards for tokens. In addition, they will be building a biomarker database, which can be mined by pharmaceutical companies for help in drug discovery.
A blockchain solution for diabetes management and a new big data source to boot? Wonder if Google is interested?•
__________
Eilenberg is CEO of Indianapolis-based Lodestone Logic, a global pharmaceutical and health care consultancy.
Please enable JavaScript to view this content.