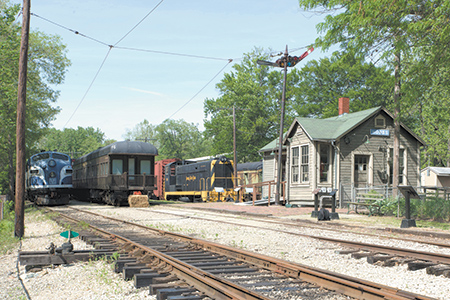 The fate of the historic Nickel Plate Railroad that runs through Hamilton County could be decided this summer—but there's no consensus on what the corridor should look like or on the impact or costs of projects.
Officials in Fishers and Noblesville, which split ownership rights along with Hamilton County for the 37-mile railroad, are seeking to convert sections that run through their communities into a 14-foot-wide pedestrian trail.
But the former operator of the track, the Indiana Transportation Museum, is fighting to keep the railroad. Museum officials say that, if a trail must be built, it should run adjacent to the tracks, not replace them.
They are not alone. More than 5,100 individuals have signed an online petition in support of saving the railroad, and a Facebook page called Save The Nickel Plate Road has more than 900 followers.
Even an Indiana railroad expert who has consulted for local officials on the Nickel Plate is arguing the railroad should stay put and said she doesn't support adding a trail alongside it.
One thing is certain: The Indiana State Fair Train, which used the tracks until last year, will be out of service again this year. And it could be permanently eliminated.
The Hoosier Heritage Port Authority, the quasi-governmental agency that oversees the railroad, said it's keeping its options open as it searches for a new operator for the railroad. But that decision won't be made in time for the Aug. 4 opening of the Indiana State Fair.
The Port Authority is seeking proposals that could include using only a portion of the railroad or keeping the entire corridor—from Tipton to the fairgrounds—as a rail line.
But the railroad owners—the two cities and Hamilton County—seem interested only in partial rail concepts. The mayors of Fishers and Noblesville and the Hamilton County commissioners announced plans in February for the 9.2-mile pedestrian trail, and their plans haven't changed.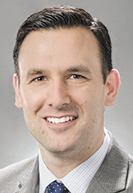 Cooke
"It would have to be pretty darn special for us not to consider the trail option," Noblesville Deputy Mayor Steve Cooke said.
But Rhonda Klopfenstein, executive director of the Port Authority, said the trail "is not a done deal." That's why the authority didn't limit its request for proposals to a certain section of the railroad.
"We're moving forward as if it's railroad, and we need an operator on it," Klopfenstein said.
Proposals are due next month, and the Port Authority expects to make a decision on a long-term outlook by July or August.
"It's hard for people to have a vision for what the Nickel Plate could look like going forward if there's not a plan in front of them," Cooke said.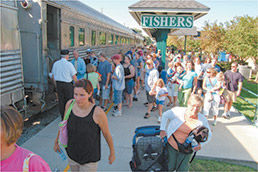 (File photo)
Shut down
The fate of the Nickel Plate took a sharp turn in March 2016 when the Port Authority terminated its policy-of-use agreement with the Indiana Transportation Museum amid concerns about the not-for-profit's financials and maintenance of the tracks.
The museum, which is managed by volunteers, said the track condition is acceptable and told the Hamilton County Commissioners the complaints the Port Authority heard were unfounded and "an attempt at a hostile takeover of the organization."
At the request of the museum, the Federal Railroad Administration inspected the tracks in April 2016 and found they did have maintenance problems, including weak ties in some locations and rail braces that were loose or off. The issues caused the train speed, which can be up to 30 mph for passenger rail cars under Class 2 standards, to be limited to 10 mph in certain areas.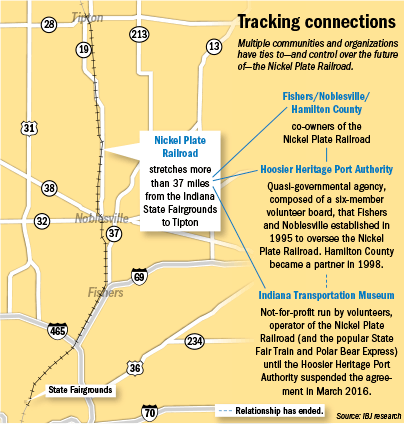 The FRA said in its report that "overall conditions on the main track are fair, but maintenance is needed to keep them from deteriorating to poor." The agency did not recommend sanctions.
Klopfenstein said she believes the only reason sanctions weren't issued was that the track was considered out of service at that point.
But the museum said it has always complied with federal rules and that the Port Authority imposed stricter regulations than the federal agency.
Klopfenstein said the Port Authority board expected the museum to follow rules for tracks connected to other lines even though the Nickel Plate has no connections.
An FRA spokeswoman said the museum's operations are considered a tourist attraction so federal track standards don't apply, regardless of the status of the operations.
Keep on rolling
While the track condition is debated, most parties agree that work would need to be done to bring the entire corridor up to Class 2 standards that allow 30 mph travel.
That means, if the Port Authority opted to continue train operations under a new partnership, it would face immediate costs that could total $3.7 million, according to a report commissioned by the Port Authority. The portion from Fishers to the state fairgrounds alone would cost $1.1 million and the portion from Fishers to Tipton would cost $2.6 million.
But Cathy Hale, Madison Railroad CEO and a consultant for the Port Authority, predicted it would cost much less.
"To get it back to Class 2, I personally believe it could be done for around $1 million," Hale said.
And she is urging the Port Authority to make that investment and keep the rail running.
"There's never a day that I would support taking up an active rail line to put in a trail," she said. "I think Indiana and our country has lost far too many rail lines."
Hale—and museum officials—argue the rail is a unique community asset.
"Walking trails are everywhere," Hale said. "A train is very limited and to me should be treasured."
And the transportation museum says its operations were improving—reaching more than $700,000 in revenue for the first time and more than 31,000 visitors in 2015.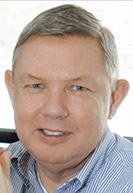 McNichols
"We were on an upward trend when they decided to not allow us to run," said museum Treasurer John McNichols.
And the museum says those visitors make a wide economic footprint. According to an online survey the museum sent visitor households, 81 percent of 766 respondents spent money on food, lodging, fuel or retail either before or after their train trip.
A Hamilton County Tourism analysis estimated the museum generated $1.6 million in visitor spending in 2015.
"We have not seen that in the economic impact discussions at all," McNichols said. "We're a little concerned that they're really not looking at the whole picture."
Cooke said Noblesville doesn't consider the train a tourism driver for Hamilton County because most ticket sales came from the State Fair Train, whose riders spent most of their money at the fair.
"It's really not bringing in any tourism value for either of our cities," Cooke said.
Rails to trails
A trail, on the other hand, could have a significant economic impact in both Fishers and Noblesville, according to those cities.
An estimated 250,000 people would use the trail annually, with monthly usage ranging from 9,000 to 42,000. That would represent a steep increase from the 31,000 tickets the museum sold in 2015.
The cities calculated the estimates using data from a 2001 study by Indiana University and a 2002 study from the IU Center for Urban Policy and the Environment that detailed usage on several trails in Indiana, including the Monon Trail.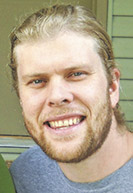 Oberg
Eric Oberg, director of trail development for the Midwest Regional Office of the Washington, D.C.-based Rails-to-Trails Conservancy, said railroad corridors lend themselves to good trail routes because most were built in straight lines and aren't steep.
"You can be in great health or poor health," h said. "It's accessible to anybody."
He said the not-for-profit does not take positions on whether communities should rip up rails, but the organization does encourage them to protect the corridor's right-of-way.
"Preserve the corridor because, when the corridor goes away, you never get it back," Oberg said. "And someday we'll regret it."
That's what Fishers and Noblesville are working through now—the federal rail-banking process that allows communities to maintain the right-of-way and return to rail transit at any time.

Hale, however, said it's highly unlikely the corridor would ever return to rail once made into a trail.
"Generally, when [a corridor] goes rail-bank, that's its death," she said.
Under the Fishers and Noblesville plan, the tracks north of Logan Street in Noblesville would remain intact.
"We think it could be a great tourism attraction and spread that out to the northern towns," Cooke said. "If there is an operator that can make that work … then we'd love to see the trains continue."
Hale called that idea a "consolation prize."
Either way, the $9.3 million trail project is far from launching. It takes months to receive rail-banking approval, and funding sources are not identified.
Noblesville is considering federal grants, which could postpone construction until 2023. Fishers is considering using bonds, although the Fishers City Council has not publicly discussed the possibility.
Best of both worlds?
A compromise offered by rail supporters is building the trail adjacent to the line.
"We believe that trails are a good thing; however, we don't believe ripping up the rails is the right approach," McNichols said.
But some officials say the corridor isn't wide enough to accommodate both, meaning additional property would need to be acquired. "There's not enough space there on the right of way to keep people from being hurt," Hale said. "I personally believe it has to be one or the other."
There are no federal regulations governing corridor design if a trail is added.
Oberg said some trails are within 3 feet of a railroad, while others are 75 feet away. Some have barriers between the trail and the track; others have none.
"The range of designs out there are really amazing," Oberg said. "There is no protocol. There is no best way to do it. The beauty of that is, you have options. … There's probably a way you can make it work."
And even though some local officials have expressed safety concerns, Oberg said only three fatalities have occurred on tracks next to trails in the past 25 years.
"We actually think it increases the safety of rail corridors a lot," he said.
It also increases the cost.
Cooke said officials haven't calculated an exact figure for the rail-with-trail option, but he estimated it could cost three to five times the amount of replacing the tracks. That's due to the need for right-of-way acquisition and additional bridges.
"We have a lot of embankments," Cooke said. "It's not wide and flat like a lot of rail-with-trail projects."
Oberg said adding a trail along existing tracks does generally increase the cost, but by how much varies.
"I could see where it could be double the cost if you have lots of bridges and you need a barrier," he said.
City and county officials in Hamilton County want a 9.2-mile pedestrian trail to connect Noblesville and Fishers. The Fishers plan is seen here. (Rendering courtesy of city of Fishers)
Potential proposals
The Port Authority released its request for proposals for a new operator in April. Klopfenstein said she's received inquiries from about a dozen parties, including entities from Illinois, Ohio and Florida.
Submissions are due June 13, then a committee made up of five of the six Port Authority board members and a representative each from Fishers, Noblesville and Hamilton County will consider the responses. Klopfenstein and board President Mike Obergfell will make a recommendation to the Port Authority board.
If the board chooses an operator, a majority of railroad owners would also need to sign off on the decision.
Museum officials plan to submit a proposal, but McNichols said they don't expect to be selected.
"We've been told we're welcome to submit a proposal, but by the same people we've been told we don't have a chance at winning," he said.
Klopfenstein said the museum proposal would be considered fairly. "It's a very typical RFP for railroads," she said. "It's not written against them by any means."
Cooke agreed that a response from the museum would be considered but said he's unsure how it would be received. "We'd have a lot of issues to overcome" for Noblesville to consider the museum as an operator, he said.
Hamilton County Tourism Inc. is involved in a proposal that would offer excursion trains on the northern portion of the line through Atlanta and Arcadia.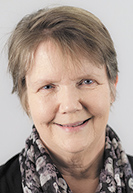 Myers
"These towns emerged because of the train heritage," said Brenda Myers, president and CEO of Hamilton County Tourism. "They have unique downtowns that could really be an asset."
The proposal will be submitted by the Arcadia Arts & Heritage Depot, which is a not-for-profit museum. A private operator, which Myers declined to name, is partnering with the group to help with railroad operations.
An economic impact analysis conducted by Hamilton County Tourism estimates 40,000 tickets could be sold annually and visitor spending could be $2.8 million with incremental growth of 10 percent per year.
The organization also commissioned a study of known tourists to gauge their interest in several options, including seasonal rides in the fall and during the holidays and rides to a train-themed town.
Myers said the results showed people are more interested in experiences on trains than in learning about trains at a museum.
"The idea of doing themed excursions is not at all dead," Myers said. "It's just the delivery."•
Please enable JavaScript to view this content.