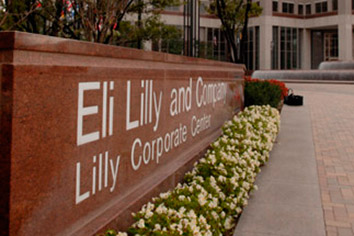 She isn't a household name in Indianapolis, but year after year Leigh Ann Pusey makes the list of the most influential women in Washington.
The Hill newspaper has named her a top lobbyist for eight consecutive years, and called her a "Washington powerhouse."
National Journal listed her among the 25 most influential women in Washington, alongside former House Speaker Nancy Pelosi and Supreme Court Justice Elena Kagan.
And at a time Republicans control every branch of the federal government, Pusey boasts enviable GOP connections. She has worked in high positions for former House Speaker Newt Gingrich, former President George H.W. Bush and the Republican National Committee.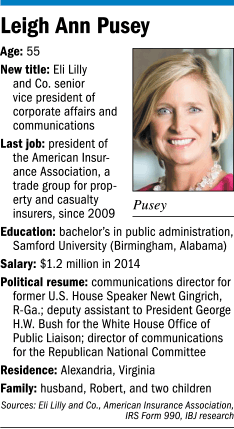 Now Pusey, who will join Eli Lilly and Co. next month as senior vice president for corporate affairs and communications, could be facing her biggest challenge yet: getting Washington to take the side of the pharmaceutical industry on a host of health policy issues, just as Americans are clamoring for lower drug prices and many people hold the industry in low esteem.
Lilly announced Pusey's hiring May 10, citing her ability to "convene conversations and drive proactive policy solutions."
"Leigh Ann brings a wealth of public affairs leadership to Lilly and at a particularly important time for our industry," CEO David Ricks said in the announcement.
Since 2009, Pusey has served as CEO of the American Insurance Association, a trade group of more than 300 property-and-casualty insurers that write more than $127 billion in premiums every year.
Her association has successfully lobbied Congress and federal agencies on a raft of issues, from financial regulations to terrorism insurance.
At Lilly, she will succeed Bart Peterson, who stepped down in March after seven years. Peterson, a former two-term Democratic mayor of Indianapolis, said it made sense to leave with a new Republican administration taking over in Washington.
"It's sort of a natural thing to do when you have a brand-new government in Washington," he told IBJ at the time.
And that new government, led by President Donald Trump, already is signaling that it plans to challenge the powerful drug industry.
In January, Trump said Big Pharma has "a lot of lobbies, a lot of lobbyists, a lot of power."
He added that the pharmaceutical industry "was getting away with murder" and that he might try to negotiate the prices Medicare pays for everything from cancer drugs to arthritis medicine. Such a move could save the government billions of dollars, but it would come primarily at the expense of Lilly and other drugmakers.
Some lobbying experts said that blunt talk sent a clear signal to the drug industry that it was time to get all hands on deck.
"That kind of language is incredibly threatening to the industry," said Edward Walker, an expert on political lobbying by business interests at the University of California at Los Angeles. "A lot of pharmaceutical firms are facing a big threat right now with the tough talk from the Trump administration. They are beefing up their ranks in Washington to fight back."
Consumer uprising
Meanwhile, they could face a larger force—the American people. For years, the public has been pushing for lower drug prices. Nearly three-quarters of people surveyed in a Kaiser Health poll in 2015 thought the cost of prescription drugs was unreasonable. A recent Gallup poll ranked the pharmaceutical industry 23rd out of 25th in public esteem, above only oil-and-gas and the federal government.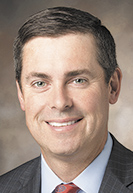 Ricks
Just about every consumer group, from Public Citizen to Consumers Union, has attacked the pharmaceutical industry's business practices and drug prices in recent years.
For Lilly, finding a seasoned lobbyist to lead the countercharge was a top priority. Ricks has been pushing hard since taking over as CEO in January on a wide spectrum of federal issues, showing he isn't shy about pressing for what he thinks Lilly needs from Washington.
In February, as Republicans geared up to repeal and replace the Affordable Care Act, Ricks said he was encouraged.
"There's a chance to get that right this time," he said.
The sweeping law, championed by former President Barack Obama, was funded in part by tens of billions of dollars in new fees and discounts imposed on the pharmaceutical industry.
Two months later, Ricks held a press conference at the Lilly Technology Center in Indianapolis, pressing Congress to lower the U.S. corporate tax rate. He said such a move would allow Lilly to invest more in its U.S. research labs, manufacturing plants and other operations.
Republicans in Congress have proposed a tax overhaul that would give companies more incentives to keep jobs in the United States, lowering the top corporate tax rate from 35 percent to 20 percent, and to stop taxing the income U.S. companies make in other countries.
But discussion over tax reform already has attracted lobbyists from other industries and consumer groups—some of whom have a tax agenda at odds with Lilly's.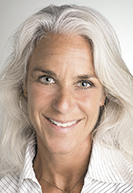 Meyerson
That could lead to months of intense lobbying—on taxes, as well as future discussions on drug prices, regulatory reform, medical innovation and other government issues.
"I would imagine that every major health care company is using whatever link they have to help navigate the policy terrain to assure their corporate outcomes," said Beth Meyerson, associate professor of health policy and management at Indiana University.
Lilly acknowledged the pharmaceutical industry is at a policy crossroads.
"While on the one hand we are entering into an unprecedented period of medical innovation, the pharmaceutical industry is also facing numerous policy issues—both threats and opportunities—that could impact Lilly's ability to invest in breakthrough innovations and deliver them to patients," the company said in a statement to IBJ. "Leigh Ann's role and her deep experience will be critical in ensuring Lilly's position is heard and that our business continues to thrive."
Pusey declined several interview requests from IBJ.
Lilly said it recruited her based on her track record at the American Insurance Association. During her tenure there, she was credited with saving insurers from the most severe restrictions of Dodd–Frank, a 2010 law that sharply tightened financial regulation following the financial crisis of 2007-2008.
According to National Review, Pusey got her association's members to draw distinctions between their businesses and those of the banking industry. The effort mostly succeeded, and her industry was largely spared new federal regulations.
A few years later, Pusey spearheaded a move to have Congress revive a federal terrorism insurance program to help protect companies from huge losses in potential terrorist attacks. The program had lapsed, and insurers were reluctant to offer terrorism insurance without a federal backstop, which reimburses businesses for catastrophic losses above $200 million.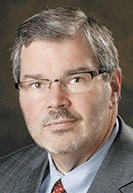 Halverson
"This may sound like a bailout, but it's not," Pusey wrote in an op-ed in the newspaper Roll Call in 2013. "The government hasn't paid out anything in the 11 years of [the law's] existence. Not one penny."
She appeared on TV and radio news programs to push her views regarding terrorism insurance. It worked. Congress voted to renew the program and Obama signed it into law in 2015.
For her work, she is paid handsomely—more than $1.2 million in 2014, according to an Internal Revenue Service filing. Her compensation package at Lilly was not disclosed.
Some observers say she could be worth a lot to Lilly, a company that operates in an extremely regulated environment, from regulatory review to drug pricing and reimbursement mechanisms. The company needs an experienced communications expert to sell the message, said Paul Halverson, dean of the Fairbanks School of Public Health at Indiana University.
"Mr. Ricks seems to have made an astute executive hire," Halverson said.•
Please enable JavaScript to view this content.