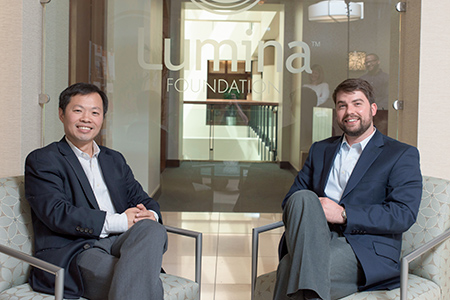 For more than a decade, Indianapolis-based Lumina Foundation has been making grants to organizations that support its mission of increasing the number of adults obtaining postsecondary credentials.
That's the typical playbook for private foundations—contribute to other not-for-profits that are trying to make a difference. But over the past year, Lumina has aggressively moved in a more novel direction, funneling more of its $1.2 billion endowment into venture capital. Instead of just handing out grants, it's taking ownership stakes in for-profit businesses, mainly education-tech startups.
Lumina for several years has invested some endowment funds in venture capital firms that, in turn, invest in companies. But in March 2016, it went a step further, establishing its own venture capital division—Lumina Impact Ventures.
So far, Lumina Impact Ventures has pumped $3.5 million in equity capital into four companies and anticipates making three new investments by July. The division over the next decade plans to deploy $5 million a year, or a total of $50 million.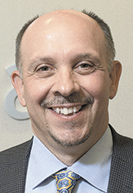 Merisotis
Lumina is among a growing number of foundations engaging in so-called impact investing, which entails using funds to both advance a social or environmental mission and generate a financial return. It bills itself as the only impact investor "among leading foundations focused on the post-secondary learning sector," and its officials believe its foray into venture capital can propel its work in ways grants can't.
"High-quality post-secondary learning is highly correlated with economic and social prosperity for the country," said Lumina CEO Jamie Merisotis. "And from our vantage point, we want to do all that we can to—not make that happen, because one organization can't make that happen—but be a catalyzing organization."
He added: "We should be using all of the tools in our toolbox to help us achieve our mission."
Lumina was founded in 2000 as the USA Group Foundation after USA Group Inc.—then the nation's largest private guarantor and administrator of student loans—sold most of its assets to Sallie Mae. Because USA Group was a not-for-profit, sale proceeds had to remain in the philanthropic realm. The organization launched with an endowment of $770 million, and today it's among the nation's 50 largest foundations.
In 2009, Lumina established "Goal 2025"—setting a self-imposed deadline to boost the proportion of U.S. adults with high-quality, postsecondary credentials to 60 percent. At the time, the figure was 38.1 percent, and it's now 45.8 percent. To achieve its goal, Lumina estimates, another 16.4 million adults will need post-secondary credentials beyond the 24.2 million already projected to obtain them by 2025.
Lumina officials say achieving that goal will require progress on multiple fronts, including creation of an employer-accessible portal that provides access to a national database of graduates with validated credentials.
Piece of the puzzle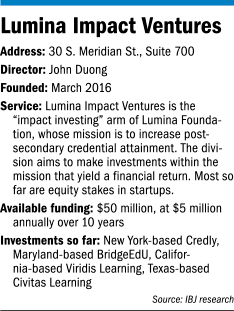 The launch of Lumina Impact Ventures reflects the belief that innovative companies also are a critical part of the solution.
The venture arm is led by Director John Duong and Impact Investing Officer Cody Coppotelli. Duong, 41, spent about a decade as a Wall Street investment banker and recently served as a portfolio officer for Michigan-based W.K. Kellogg Foundation, managing more than $100 million in impact-investing funds. Coppotelli, 32, joined Lumina's endowment investing team in 2011 and transitioned to his current role this year.
Duong joined Lumina in August 2015 to establish Lumina Impact Ventures. He said personal experiences—including the fact that he and his family were survivors of the Khmer Rouge regime that slaughtered 1.5 million Cambodians in the 1970s—shaped his desire to join a mission-driven not-for-profit.
"When I went to Wall Street, it wasn't really to make money," he said. "It was to pay back my student loans and gain the skills and exposure to … do something interesting and impactful."
Lumina Impact Ventures made its first investment last spring by participating in the $2.5 million seed round of New York-based Credly. Credly sells software that enables higher-education institutions to create, issue and manage postsecondary credentials. The idea is that digital credentials are more efficient than paper credentials for tracking data and helping employers find workers with the right skills.
Lumina's other portfolio companies are Maryland-based BridgeEdU, California-based Viridis Learning and Texas-based Civitas Learning. BridgeEdU sells student-engagement mobile app solutions to colleges and universities; Viridis integrates data from students, government agencies and employers to help match job seekers to opportunities; and Civitas' software helps universities identify and support students at risk of dropping out.
The venture arm is not interested in investing in companies focused on the K-12 sector or in for-profit colleges, officials said.
Game plan
Coppotelli said Lumina Impact Ventures considers 10 to 15 prospective investments per week, but might make only four per year. Its per-investment goal is $500,000 to $1.5 million, and its sweet spot is young companies with proven business models looking to scale.
Unlike traditional venture investors, Lumina is not primarily driven by a desire for profits, Duong said. However, the better its investments perform, the more Lumina can devote to venture investing in the future.
Lumina isn't yet going full bore at venture investing. The $5 million annual appropriation is less than 10 percent of its $57 million budget this year and less than 1 percent of its endowment.
Nevertheless, officials are confident the investments will yield important strides toward helping more adults obtain postsecondary credentials.
For one, Duong said, for-profit companies bring certain attributes to problem-solving that not-for-profit grant recipients might not. Startups by nature aim to rapidly craft solutions to market problems, solutions that have the potential to reach colossal scale. And scale is important as Lumina tries to spur national change. Also, startups tend to attract employees with interest and know-how in building innovative products and services.
"The way that they think, the way that they innovate and the way that they utilize resources, tend to be more efficient and more open-minded," Duong said about social entrepreneurs. "They're a different breed, and when you talk to them, the culture, the thought processes and the way they approach things are a little different than how grant [recipients] are. And their pace of execution is significantly faster."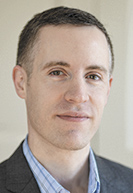 Finkelstein
Another benefit of venture investing is that the money Lumina puts in will help spur other investors to deploy their capital—ultimately giving Lumina more bang for its buck. It hopes to leverage $1 billion in additional investments from the $50 million it plans to deploy over the next decade. By contrast, when Lumina awards a grant, it typically does so solo.
"There's no question that Lumina joining helped bring the round together and provide affirmation," Credly CEO Jonathan Finkelstein said about his firm's seed round last year.
Felix Ortiz, CEO of portfolio company Viridis, said Lumina Impact Ventures comes to the table with a different perspective than that of other venture capital firms focused on education.
"I think the investors in education are great people, but I don't think they actually understand education," he said. "I don't know how you can solve a problem if you never experienced a problem. And I think John Duong is a person who grew up from humble beginnings. He's a guy I can relate with, and he understands what it's like to come from nothing and build something. And you meet very few investors like that."
New rules
Impact investing is not new but has gained steam thanks in part to two Obama-administration rules that clarified what was permitted under the tax code. Foundations are obligated to distribute 5 percent of their endowments annually, typically in the form of grants. But in 2012, the Treasury Department acknowledged those funds could be used for "program-related investments," including equity investments and loans related to a foundation's mission.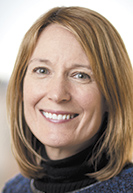 Audette
Separately, the Internal Revenue Service in 2015 issued guidance that made it easier for foundations to pour endowment monies (the other 95 percent) into investments that support their missions. Historically, this money had to prioritize financial returns, but the IRS guidance gave foundations room to prioritize "social returns." These are called mission-related investments.
Lumina Impact Ventures has the power to use both. It has mostly used program-related investments for its portfolio companies, but it oversees about $30 million mission-related investments made in other funds starting in 2010.
The organization is among a handful of private foundations on the forefront nationally in using impact investing to advance their goals, said Melanie Audette, senior vice president of Mission Investors Exchange, a Seattle-based association of more than 200 foundations. Other prominent players in that realm include the Ford Foundation, the Surdna Foundation and Heron Foundation.
"It's changing the whole face of how foundations interact with the community that they serve, and it's a really exciting evolution in philanthropy," Audette said. "It's an extremely exciting time for Lumina, Ford, Surdna Foundation, Heron and others because they are really leaders in this field in the way they're thinking about this work."•
Please enable JavaScript to view this content.