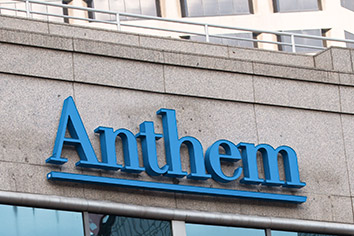 Anthem Inc. is back on the prowl.
Just weeks after abandoning its proposed $48 billion merger with rival Cigna Corp., the Indianapolis-based health insurer is looking for its next deal. But this time, it is likely to be much smaller, which could help it avoid the kind of antitrust issues that doomed the Cigna deal.
Anthem is also planning to repurchase up to $2 billion in stock, invest an undisclosed amount in the business, and move ahead with plans to set up a new pharmacy-benefits management plan effective in 2020, when its current deal with Express Scripts expires.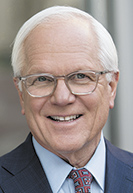 Swedish
"I think it's really important to understand we've not been sitting back, relaxed, through the Cigna journey," Anthem CEO Joseph Swedish told investors at a UBS Global Healthcare Conference in New York City on May 24.
"Over the past year, we've been sort of assessing various scenarios that would play out—one, of course, being we would go on our own."
The pressure is on Anthem to show it can regroup after spending about two years trying to acquire Cigna. When it rolled out the deal in July 2015, Anthem boasted that the combination would "create the premier health services company with critical diversification to lead the transformation of health care."
Now it must move in a drastically different direction. The company said May 12 it would give up its fight to close the Cigna deal, three months after a federal judge blocked it on antitrust grounds, and a day after a Delaware judge said an unhappy Cigna could walk away.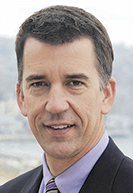 Caldwell
Some management experts say Anthem should avoid doing anything rash, a common mistake for companies suddenly forced to change plans.
"At most companies, when a merger falls apart, I don't think there's really a good Plan B scenario in a three-ring binder all set to go," said Craig Caldwell, associate professor of management at the Andre B. Lacy School of Business at Butler University. "There's usually a bit of a scrambling process that takes place and they try to come up with something that sounds logical."
Others say Anthem has an excellent chance to recover completely.
"There is no general rule on whether a company can bounce back after a failed merger attempt. Each case stands on its own," said George Abe, director of the Strategic Management Research Program at Anderson School of Business at the University of California at Los Angeles. "Anthem has been a well-managed company historically and they should be fine."
Still gunning for growth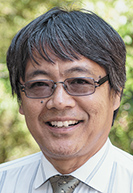 Abe
Anthem, for its part, is telling investors it has a good fallback plan. The company declined to make Swedish available for an interview, but his comments to investors at the New York conference offer strong clues to the company's new direction.
First, he said, Anthem will continue to look for ways to add customers and boost revenue, in part by returning to the acquisition trail.
Anthem is no stranger to deal-making. It was built by stitching together Blue Cross plans in more than a dozen other states, then gobbling up one of the nation's largest insurers, WellPoint Health Networks of California in 2004 for $21 billion.
"We have really committed ourselves to being a growth company," Swedish said. "That is first and foremost on our list of responsibilities. … We're going to be successful one way or another, regardless of what the decision [on Cigna] was going to be."
Last year, Anthem rang up $84.8 billion in revenue, up 7.2 percent from a year earlier. Its ranks of customers—known as members in insurance parlance—has soared about 2.5 million in the past two years, to 40.6 million.
"Membership growth has been great, and it's been across all lines of the business," John Gallina, Anthem's chief financial officer, said at the UBS conference.
To build on that, Anthem is pursuing small and medium-size "tuck-in" deals, similar to its 2015 acquisition of Simply Healthcare, a Coral Gables, Florida, insurer with 200,000 Medicare and Medicaid members. Analysts estimated that deal cost $1 billion.
"We would be happy to duplicate that [deal] multiple times," Gallina said.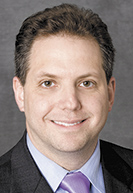 Funtleyder
Analysts say smaller deals make sense for Anthem in time of federal scrutiny. Not only did the Justice Department win its antitrust case against the Anthem-Cigna deal, it won a separate, high-profile antitrust case against two other big insurers that wanted to combine, Aetna Inc. and Humana. That deal was valued at $34 billion.
"Anthem won't get in trouble with the Justice Department if they do smaller deals like Simply Healthcare," said Les Funtleyder, a health analyst at E Squared, a New York hedge fund. "They won't get their fingers scalded again. Plus, that kind of deal makes more sense than trying to combine two massive operations."
Anthem has not announced any new deals, but acknowledged it has been in contact "with a few other companies." It said it needs to sign nondisclosure agreements and perform due diligence before commenting further.
Scooping up shares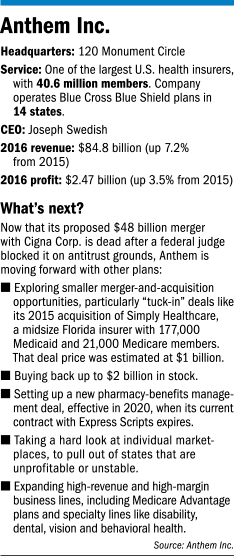 In the meantime, Anthem plans to resume its aggressive stock buyback plan. The company went into 2017 with authorization from the board to buy more than $4 billion in shares. It hasn't bought any in recent quarters, however, because of the pending Cigna acquisition. Gallina said the company now is finalizing plans for billions of dollars in share buybacks.
"After the Cigna transaction has been put behind us, we're going to execute a share buyback program over the next several months and return $1.5 billion to $2 billion [to shareholders]," he said.
The company has 265 million outstanding shares, down from 657 million in 2006. That reflects its long-standing push to buy back shares, a move popular with shareholders because it gives them a bigger slice of the ownership pie.
The buyback rollout comes at a time Anthem shares are climbing to new heights. The stock hit a 52-week high of $189.21 this month, perhaps buoyed by the company's comments that it planned to keep up its aggressive growth strategy.
From January to June, Anthem's shares rose 25.3 percent, compared to the industry average of 13 percent, according to Zacks Equity Research, which has a buy rating on the stock.
Anthem has plenty of cash on hand to do deals and repurchase stock. The company had cash and equivalents of $6.7 billion on its balance sheet at the end of the first quarter.
And no one can accuse Anthem of running a money-losing operation. It earned $1 billion in the first quarter, up 44 percent from a year earlier.
To help protect that profitability, Anthem is taking a hard look at the marketplace exchanges under the Affordable Care Act, and deciding which states it will continue to offer individual plans.
On June 6, it said it will not return to Ohio's public insurance exchanges next year, a decision that could leave shoppers in 20 counties without an option for buying individual coverage on the exchange unless another insurer steps in.
Other states could follow, Swedish said during the investor conference, echoing comments from other major insurers that the exchanges in many states are unstable and unprofitable.
"Being in 14 states, we're in deep dialogue with all state regulators," he said. "We're trying to get a sense of what our engagement might look like: staying in, in part or whole, or extricating ourselves, and what that might look like. … All these questions are still a work in process."
New drug platform
At the same time, Anthem is evaluating its options for a new pharmacy benefits manager, a huge cost.
The insurer has been locked in an argument for months with its current vendor, Express Scripts, over what the St. Louis-based company charges for services. Anthem has said it's paying $3 billion a year too much, and the companies have sued each other. Earlier this year, Anthem issued a request for proposals for vendors after the current contract expires in 2020.
Pharmacy benefits managers, or PBMs, manage and pay for prescription drug claims for employers and insurers. They often negotiate drug prices and control access to the coverage network.
Anthem has said it expects its next PBM contract could be a radical departure from the current one and will provide much bigger discounts to members. The new PBM, Swedish said, could have new "infrastructure" that will make it "very contemporary in design." He said the company would announce by the end of the year "what our platform will look like."
As Anthem charges ahead, it can't entirely put the Cigna deal in the rearview mirror. Still to be resolved is how much, if anything, it will have to pay Cigna for the aborted deal. Anthem could be on the hook for $1.85 billion in breakup fees and $13 billion in damages. Anthem has said Cigna isn't entitled to a termination fee and that it will pursue damages, too.
Add it all up, and Anthem has plenty on its hands. But according to Swedish, the future is not marred by an aborted deal but is full of possibilities.
"I think the company's got a phenomenal platform," he said at the May conference, "and now it's being completely repositioned to fully engage in the marketplace as a stand-alone company with all the world of opportunities available."•
Please enable JavaScript to view this content.