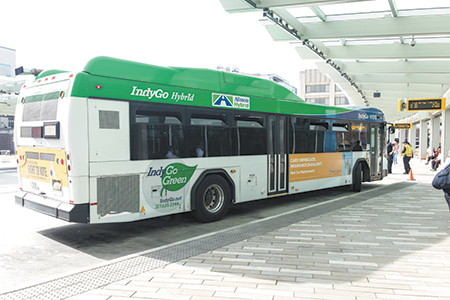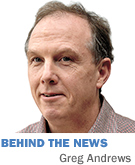 Old-line manufacturers like Cummins Inc. and Allison Transmission Holdings Inc. find themselves in a precarious spot these days. If they don't embrace the electric-vehicle future—which has a near mania surrounding it—they look backward. But if they dive in with excessive exuberance, they risk wasting hundreds of millions of dollars.
Both companies were founded about a century ago, with Cummins pioneering diesel engines and Allison heavy-duty automatic transmissions. Both now have market values in the billions of dollars, thanks in no small part to the popularity of the ubiquitous internal combustion engine.
Yet some pundits and analysts believe the internal combustion engine soon will be on the wane, to be replaced by hybrids and fully electric vehicles—a trend driven by growing concern about greenhouse gas emissions across the globe as well as by advancements in electric-vehicle technology.
As PwC analyst Christoph Sturmer told Automotive World last month, "The path for powertrain development is clear, because everyone is moving in the same direction towards a common goal: namely, major reductions in CO2 emissions.
"Although the global market for combustion engines will grow at least until 2025, due to underlying demand growth in Asia, growth after that will be offset through the emergence of alternative powertrain types, in all markets."
That backdrop helps explain why both Cummins and Allison have been making a concerted push lately to bolster their EV cred. Columbus-based Cummins in June staged a conference call with the stated purpose of spotlighting its plans "to lead in new and emerging technologies."
Cummins told analysts it will have a fully electrified powertrain available to customers by the end of 2019. The following year, the company plans to roll out all-electric products with an extended operating range, making them more suitable for longer-haul vehicles.
"We understand the world's changing," CEO Tom Linebarger said on the call. "We think that means opportunity."
Allison Transmission CEO Lawrence Dewey struck a similar tone during extended comments about the vehicle-electrification trend during the company's quarterly earnings conference call on Aug. 1.
He pointed out that, before GM divested Allison in 2007, it worked on the automaker's EV1 pure-electric cars, which came to market in the mid-1990s. Allison went on to roll out its first hybrid-propulsion system for buses in 2003, and today the company has sold more commercial vehicle hybrids than anyone in the world.
It's also demonstrated its fully electric chops via buses equipped with Allison propulsion systems that were deployed in Seattle nearly a decade ago.
"The combination of our electrification experience and expertise, vocational knowledge and product-planning discipline uniquely positions Allison to have the right products for the right customers at the right time," he said on the call.
Yet Allison knows better than most that the electrification market doesn't always live up to the hype.
When the company went public in 2012, it billed hybrid propulsion systems as a potential growth engine—citing a Frost & Sullivan report projecting that hybrid-bus production in North America and Europe would enjoy a 20 percent annual growth rate from 2010 to 2016.
But a sharp drop in gas prices ended up wrecking the equation. After reporting hybrid bus transmission sales of $156 million in 2010, Allison has seen hybrid sales fall every year since. Last year, they were a mere $61 million, representing just 3 percent of sales.
When an analyst on the call asked about the past disappointments, Dewey acknowledged, "The broader economic factors drive the size of the market. Our intention is, within whatever context develops, to be a relevant product offering that provides significant value to customers and be their system of choice."
In the global passenger-car market, one factor boosting the outlook for electric vehicles is hefty government subsidies. Among the most generous are in China, where more electric cars are sold than in the rest of the world combined.
Increasingly green government policies around the world are stoking optimism, as well. Last month, the United Kingdom announced it would ban sales of new gasoline and diesel cars in 2040. With varying timelines, India, France and Norway have rolled out similar bans.
But the most important driver of demand is going to be pure economics. Though battery costs have been falling rapidly—from $1,000 per kilowatt hour in 2010 to about $227 in 2016—batteries still account for 60 percent of the cost of electric cars.
Bloomberg New Energy Finance projects that battery prices will continue to tumble, and as a result by 2025-29 EVs will have lower lifetime costs and be cheaper to buy than conventional cars in most countries.
Tony Seba, co-founder of the California think tank RethinkX, predicts cost per kilowatt hour will decline to $100 by 2030. At that point, he told industry publication RenewEconomy, "gasoline vehicles will be obsolete. Not on their way out. Obsolete."•
Please enable JavaScript to view this content.