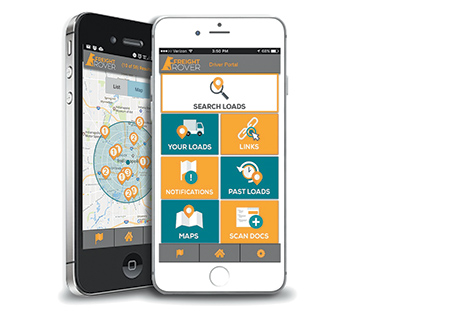 Uber Technologies Inc.'s ride-hailing app revolutionized the cab industry by connecting passengers with an army of drivers willing to ferry them—for a fee—in their private vehicles.
Now, the San Francisco-based company is setting its sights on the trucking industry with its Uber Freight app, which helps truckers find and book loads that need to be hauled.
The app launched in Texas last fall and expanded this month into six new markets, including Indianapolis. Uber earns money by claiming a percentage of shipping fees—and the company says its take is significantly lower than the fees charged by traditional freight brokers.
But no one, including Uber, thinks it will be able to conquer the freight industry simply by replicating its ride-hailing playbook. And Uber faces lots of competitors trying to claim their own piece of the action.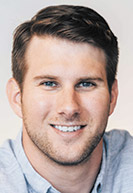 Ogren
A wave of companies, including some in Indianapolis, are launching freight-related apps in hopes of making money by helping to streamline a huge and fragmented industry. Those players include Indianapolis-based tech startup FreightRover and freight broker Spot Freight Inc.
"This didn't used to be a sexy industry and now it's the talk of the town," said Jeff Ogren, head of driver community and partnerships at Uber Freight. "Everyone's paying very close attention to technology in this space because they understand the opportunity."
According to Virginia-based American Trucking Association, trucks carried 10.5 billion tons of freight in 2015, generating $726.4 billion in gross freight revenue. And more than 90 percent of U.S. carriers are small companies that operate fleets of six or fewer trucks.
In comparison, Ogren said, the pre-Uber U.S. taxi industry was just a $20 billion industry.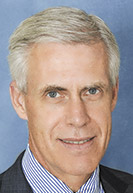 Feary
Indianapolis attorney Greg Feary, a partner in the transportation law firm Scopelitis Garvin Light Hanson & Feary PC, said his firm has counseled "quite a few" companies working on freight-based apps. Some are startups, Feary said, while others are traditional freight companies.
Why the boom in freight apps? "In part, I think it's because of Uber's success" in the taxi industry, he said.
But taxis and trucks are different, Feary added. "The hurdles to moving freight from point A to point B, I think, are different—more significant, more substantial."
The freight industry is governed by a host of regulations that cover everything from driver qualifications to liability, and states can impose their own laws for shipments within their borders.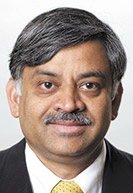 Iyer
Labor-supply issues are also vastly different in the two industries, pointed out Ananth Iyer, the Susan Bulkeley Butler chair in operations management at Purdue University's Krannert School of Management.
Uber revolutionized the taxi industry, Iyer said, because its app created a much larger pool of people interested in driving for pay. That drove fares down industry-wide.
In contrast, he said, the trucking industry is facing a long-standing shortage of drivers, who must have proper training and qualifications in order to pilot the large rigs Uber Freight is targeting.
Iyer said he is not sure how Uber's model could work without luring in new truckers. "It's not clear what Uber will do if new capacity were not added," he said.
Cultural shift
Cultural considerations are also a concern.
Uber's app is built around no-haggle pricing. Drivers can browse through listings of available loads, each one labeled with the amount the driver will earn from hauling it. This is a departure from tradition, where carriers and shippers typically arrive at shipping prices through negotiation.
Uber Freight is targeting smaller owner/operators with 10 trucks or fewer, Ogren said. The app is intended to make drivers' lives easier by reducing the time they spend searching industry load boards and negotiating freight prices, he said.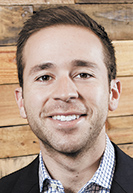 Mascari
Spot Freight's national account manager, Theo Mascari, said he's not sure a no-haggle pricing model will work.
Shipping fees can vary for a number of factors, including time-sensitivity, Mascari said, and negotiations are part of how business gets done. If a load is priced too low with no room for haggling, it won't get picked up.
Spot Freight is working on its own app, which is in beta testing now and should be finished by the end of September, he said. The app will allow carriers and drivers to browse available loads and book them directly without having to call Spot Freight as they do now. Spot's app will include shipping fees for each load, he said, but it will also include a "bid tool" option for drivers who want to try to negotiate a higher rate.
Mascari said he's confident in Spot's track record and is not concerned that Uber Freight or other competitors will hurt its business.
Another cultural reality: Trucking is not as highly computerized as some industries, which means convincing drivers to use an app might be a challenge.
"Everything has been very manual," Mascari said.
For example, truckers are still allowed to log their hours using paper records, though that will change in December when the U.S. Department of Transportation mandates the use of electronic logging devices.
With that in mind, Ogren said Uber Freight is treading carefully and has hired some industry insiders to help build trust among drivers and educate them about how and why they should use the app.
"We have to go about it in the way that the industry's ready for us to go about it," he said. "They've been doing it the same way for so long. You can't just say, 'Hey guys, download this app and it'll change your whole life.'"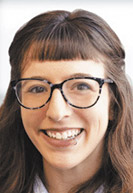 Silver
Homegrown
Indianapolis-based FreightRover says it's also putting efforts into education.
The company describes its app, launched in January, as a freight exchange and management app that addresses multiple needs. Through the app, users can book and track loads, manage paperwork, and send messages, among other uses.
It's a different approach in a world where many drivers still use faxes or snail mail to submit required documents, said Mamie Silver, FreightRover's marketing and design manager.
"It's difficult to convince people who have been using one way for so long that we can help them instead of making their life more difficult," Silver said.
To overcome the challenge, she said, FreightRover representatives have been spending time, sometimes over multiple sessions, to explain the app to potential customers.

FreightRover began its life as a project of Indianapolis-based Celadon Group Inc., which wanted to develop an internal freight app for its own drivers. After realizing the app's potential, Celadon decided in 2015 to make it into something that could be sold to other carriers, Silver said.
After former Celadon executive Eric Meek left that company in April, he purchased Prosair Technologies LLC, the Celadon subsidiary that developed FreightRover. Meek now serves as FreightRover's CEO and president.
The now-independent company is in hiring mode and its staff currently includes 16 managers and department heads, Silver said.
FreightRover's target customers are midsize and large carriers and shippers. Currently, Celadon is the company's only paying customer, Silver said, but FreightRover is doing demo work with two other prospects—a carrier and a shipper whom she declined to name—that are expected to become customers within a few weeks.
Silver said FreightRover expects to reach profitability in six to 12 months. "We have multiple potential customers jumping at the gate to get started with this."
Uber declined to share information about how many users have signed up to use its freight app.
It's too early to tell how much of an impact apps might have on the freight industry or whether Uber will make as big a splash as it did in the taxi industry. Even Purdue's Iyer acknowledged that his skepticism about Uber Freight might be off-base because it's difficult to predict the future.
"This is just a hunch," Iyer said of his reservations.
Ogren said Uber believes its experience and size give it an edge over competitors. "We think we have the playbook to innovate and change this industry."
At the same time, he said, the freight industry might well be large enough for multiple players to succeed.
Silver, too, sees room for a variety of successful apps that address different challenges. "It would be naive to say that there's only one solution to a problem that has so many different facets."•
Please enable JavaScript to view this content.