The National Hot Rod Association is experiencing significant increases in every metric that matters—and doing so at a time that many sports, especially motorsports, are struggling to hold onto fans.

And with one of its biggest annual events—the U.S. Nationals at Lucas Oil Raceway—just around the corner, many drag racing sponsors and supporters are screaming, "Go, go, go!"

"The NHRA has really bucked the motorsports trend in a big way," said Dave Moroknek, president and owner of MainGate Inc., a locally based manufacturer and seller of licensed products in sports and other sectors. "They're on a great trajectory."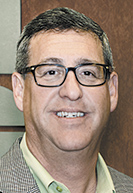 Moronek
Year-over-year NHRA merchandise sales are up "a strong double-digit percentage," said Moroknek, whose company handles merchandise sales for the series. And e-commerce sales are up 25 percent.

Overall attendance at the series' 16 races so far this season is up 10 percent, according to the NHRA. TV ratings are up 9 percent, with ratings for Sunday elimination broadcasts up 16 percent, according to New York-based Nielsen Media Research. And social media following is up 70 percent, according to the series.

"They've put all the pieces in the right place to build a foundation for growth," Moroknek said.

That foundation got a big boost two years ago when the NHRA left ESPN in the dust in favor of a multiyear deal with Fox and its cable TV affiliates.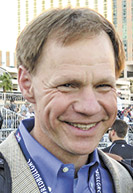 Frost
Leaving ESPN—known widely as the Worldwide Leader in Sports—was not a universally popular decision. Some fans and even sponsors wondered about the wisdom of moving some races to the relatively new Fox cable channels FS1 and FS2. The switch also meant a change in on-air talent, which wasn't widely embraced—at least initially.

"That move turned out to be pure genius," said Tim Frost, a Chicago-based motorsports business consultant and publisher of National Speedway Directory.

Fox "took over more control of the broadcast, brought some things in-house, improved the production, and in the process got a lot more air time not just for races, but for lifestyle programming and features on drivers, team owners and crew members," Frost said. "It's brought a lot of new eyeballs to the series."

More than 1.6 million people watched the NHRA's race in Englishtown, New Jersey, on June 11, making it the most-watched single-day telecast in the 66-year history of the series, according to Nielsen.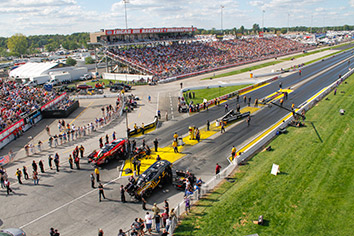 Local hospitality officials anticipate 145,000 visitors over the course of the six-day U.S. Nationals, Aug. 30 to Sept. 4, at Lucas Oil Raceway. (Photo courtesy of the National Hot Rod Association)
Series officials expect the U.S. Nationals to draw more than 2 million viewers spread over its two biggest days, Sept. 3-4. The event—held at Lucas Oil Raceway, about six miles west of the Indianapolis Motor Speedway­­—is telecast on FS1 and Fox's national over-the-air network.

The Big Go

The U.S. Nationals is the NHRA's only six-day event (Aug. 30 to Sept. 4), and it's the last in the Mello Yello Series—the NHRA's top rung—before the postseason playoffs. There are 50 percent more points on the line at the local race, which ensures one of the year's biggest fields.

More than 800 entrants are slated, with up to 90 competing in four divisions—Top Fuel, Funny Car, Pro Stock and Pro Stock Motorcycle—at the professional level.

Local hospitality officials anticipate attendance in the 145,000 range.

"This is 'The Big Go.' It's the biggest, most prestigious race of the year," said Lucas Oil Raceway spokesman Scott Smith. "People hang their careers on winning here."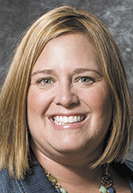 Bohler Smith
The U.S. Nationals, which was first raced locally in 1961, has grown and changed a lot over the years, said Jaime Bohler Smith, a native of nearby Danville and executive director of Visit Hendricks County.

"It used to be very much a party, like 'American Graffiti,'" Bohler Smith said. "Growing up years ago, it wasn't all that family-friendly. It was a place you didn't always want to be around on Labor Day. Now, it's very family-oriented and we see a lot more of Mom, Dad and 2.5 kids. And it's incredibly high-tech, which draws in a younger and more diverse audience and people really interested in the science of it."

Though no one has studied the event's economic impact, local hospitality experts say it's well over $15 million. Most of the 1,600 Hendricks County hotel rooms are booked, Bohler Smith said. Many Marion County hotels are also affected, Visit Indy officials said.

The event's success can be traced to the facility's central location and its proximity to the Speedway, said Lucas Oil Raceway's Scott Smith.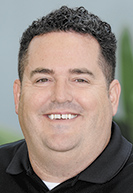 S. Smith
"Dating back decades ago, this was always thought of as the Super Bowl of drag racing," he said. "Everyone wanted to race in Indianapolis."

Changing gears

Drag racing has always generated stars—like "Big Daddy" Don Garlits, Don "The Snake" Prudhomme and Shirley "Cha Cha" Muldowney—but it remained a niche sport, often trailing NASCAR and IndyCar racing in popularity.

But after a surprise move in July 2015, when NHRA stakeholders tabbed Peter Clifford to replace longtime NHRA CEO Tom Compton, the series veered onto a new course.

"They put together a very aggressive sales and marketing staff," Moroknek said. "And that included building a lot of connections not just between fans and drivers, but between fans and sponsors, which has been critical to their success."



Clifford made it clear, observers said, that no sport would be more fan-friendly than the NHRA. Every ticket—even the cheapest, which sells for less than $40 at the U.S. Nationals—allows fans up-close-and-personal access to drivers and race crews.

New sponsors including Papa John's Pizza, Yuengling and Dos Equis were encouraged to engage with fans at races alongside longtime sponsors such as the U.S. Army, Toyota and Chevrolet in an expanded sponsor- and team-themed midway.

Papa John's founder John Schnatter, a Louisville native, has delivered pizza slices at recent races and mingled with fans. The U.S. Army has hosted demonstrations highlighting new equipment and technology. And carmakers have rolled out new products.

NHRA also has aggressively sold $69 annual memberships to fans, which gets them regular newsletters complete with series information and sponsor deals. It also gets them into special race-day events, including some featuring race-centric speakers and product demonstrations, as well as access to VIP tent areas.

"What they're offering with their membership is absolutely unique in motorsports," Frost said. "I was at their member event at the race in Chicago this year, and it was a huge crowd."

And at Lucas Oil Raceway, new track amenities including the Top Eliminator Club—a 16,000-foot facility with a high-tech audio-visual system, bar area, private restrooms and a covered entryway—also have been a draw.

Driver appeal

But the biggest draw is the drivers. And, with 17 race teams headquartered in Brownsburg, dozens call Indiana home.

"We were walking through the pit area and Ron Capps, one of the series' big stars, stops and asks my kids about their Pokemon cards," Bohler Smith said. "They had a 10-minute conversation. That kind of interaction makes a lasting impact. There are no better ambassadors in any sport than these NHRA drivers."

Though there's no formal mandate for drivers to be accessible, it's definitely a big part of the series' strategy, NHRA officials told IBJ.

"That's why every ticket for every race is a pit pass. That gives the drivers the chance to interact with the fans on a personal level," said Lucas Oil Raceway's Smith. "That translates to attendance, TV numbers and real special connections between the fans and this sport."

Great relationships between the NHRA and tracks in stronghold markets in Boston; Charlotte, North Carolina; Chicago; St. Louis; Los Angeles; and Indianapolis that "work the markets all year round," have fueled recent growth, Frost said.

In Indianapolis, the NHRA focuses on marketing to Marion and the doughnut counties. It also coordinates with Visit Hendricks County, which targets outlying parts of the state as well as Louisville; Peoria, Illinois; central Ohio; and southern Michigan with a bevy of digital ads, including some on social media and Pandora.

The local track is one of four owned by the NHRA. And while Lucas Oil Raceway suffered a big blow when it lost the Kroger 200, a NASCAR Nationwide (now Xfinity) Series race, the change actually boosted the NHRA race.

"Now that NASCAR is gone, Visit Hendricks County and all of Hendricks County promotes the Labor Day weekend event even more," Bohler Smith said. "We've gone all-in on drag racing, and that's helped leverage this event. It's a huge annual economic impact for us—and it's only gotten bigger in recent years."•