The Carmel City Council has approved another $200,000 in funding for the proposed annual Christmas market, but tweaked where the funds would come from.
The Christkindlmarkt is part of a $5 million plan to construct an ice rink on the Center Green in front of the Palladium. A not-for-profit known as Carmel Christkindlmarkt Inc. would operate and oversee the market.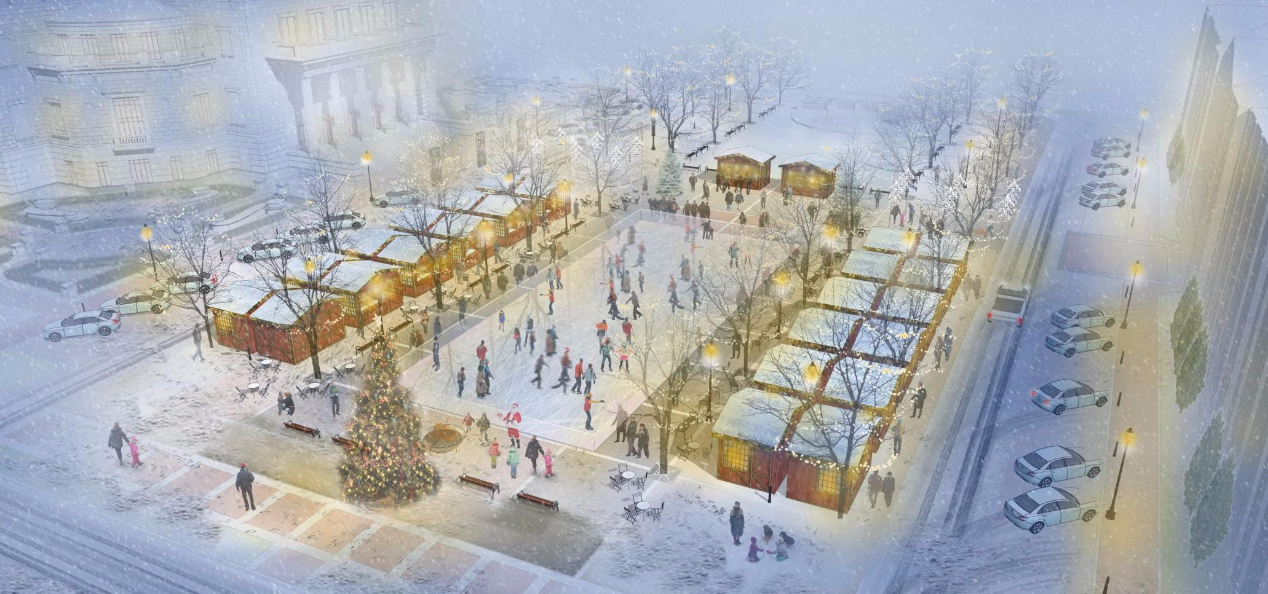 In June, the City Council approved a claim for $220,000 to help fund Carmel Christkindlmarkt Inc., and earlier this month Mayor Jim Brainard requested that the Council approve an additional $200,000 for the organization.
The mayor suggested the money be moved into the mayor's office budget from several other city funds—$100,000 from the police department, $15,000 from administration, and $85,000 from the street department.
Council member Kevin Rider said the sources of funding were determined after the mayor surveyed department heads to find out where extra money was projected to be at end of the year.
Rider said the police department estimated its fuel budget would have about $100,000 left over, so the mayor could use those dollars without a negative impact on police operations.
Regardless, not everyone on the City Council agreed with the plan to divert funds from the police department to pay for the Christkindlmarkt.
The council did not vote on the measure when it was introduced at its meeting Aug. 21 and instead scheduled a special meeting for Tuesday night.
At Tuesday's meeting, City Council President Sue Finkam introduced an amended resolution that transferred $92,900 from the council's budget and $7,100 from the clerk-treasurer's budget rather than using the $100,000 from police.
"Even though we recognize that the money would have been coming out of the police's gasoline line item, and that's not going to be used by the end of the year and it will be returning to the general fund no matter what, we don't want people to be mistaken thinking that we were robbing the police budget to be funding the Christkindlmarkt," Finkam said.
The money previously in the council's budget had been reserved for items like computer equipment, legal fees and consulting fees. The funds from the clerk-treasurer's office were set aside for tuition reimbursement and were no longer needed.
"We all have a vested interest in making sure that the market is successful and we wanted to make sure to transfer the same dollar amount, but we wanted it to come from our budget instead of the police gasoline budget so there's no misunderstanding about our support for our public safety," Finkam said.
The council approved the updated resolution unanimously.
Please enable JavaScript to view this content.