Some days, it's difficult to tell if Karin Davidson works in trade shows or Hollywood.

As director of the Performance Racing Industry Show—one of the biggest annual conventions in Indianapolis—Davidson is responsible for an elaborate kickoff presentation that is more television show than conference set-up.

Beneath a digital screen that is 120 feet long, motorsports journalist Dave Despain uses a talk-show format to discuss the latest in racing with big names like Jeff Gordon and Rick Mears. And thousands of attendees sit beneath rows of lights and rigging with messages projected along the meeting hall's side walls and across the massive screen.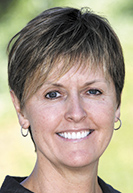 Davidson
"These presentations have become so much more complicated in the last decade—really the last five years," Davidson said. "The organization of our show is done year-round."

It's not clear whether the trend toward on-stage extravaganzas at conventions and trade shows was triggered by Steve Jobs' presentations at annual Apple earnings meetings and product launches or by the popular free online Ted Talks or by advances shown off at glitzy affairs such as the Oscars or even Broadway.

But one thing is certain: Long gone are the days when on-stage presentations at conventions or corporate meetings consisted of a speaker with a handheld mic and a curtain as a backdrop or a single screen with maybe a PowerPoint presentation.

"Now, it's like producing a TV show," Davidson said. "And some of these changes affecting what we do have swept in overnight. Every six months, there's something new."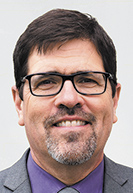 Miller
These days, none of the details for such presentations—ranging from PRI's kickoff breakfast and Visit Indy's annual state-of-tourism gathering to the on-stage presentations at the FFA or the Do-It-Best hardware store convention—are left unplanned.

Stages and backdrops are built from carefully crafted renderings, scripts are written and rewritten, a caravan of costly equipment is brought in, and multiple walk-throughs and rehearsals are carried out with military precision.

"Any work we do, we refer to as corporate theater," said Mark Miller, CEO of Indianapolis-based Markey's Rental & Staging, one of the Midwest's biggest producers of on-stage shows. "Timing and hitting cues makes a difference."

But bringing glitz, glam and tech for a presentation isn't cheap.

Event planner Debbie Locklear described a client who had a $30,000 budget for its presentation, "and a number of companies wouldn't even bid on the job."

The client ended up spending $60,000, "and we didn't get half of what we wanted," said Locklear, president of locally based Meeting Services Unlimited Inc., which represents several national clients.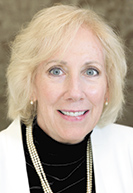 Locklear
It's not unusual for meeting and convention planners to spend more than $200,000 on a single on-stage presentation.

PRI, held at the Indiana Convention Center in December, brings in $100,000 worth of audio and visual equipment alone for its show, Davidson said. The cost of on-stage presentations, she said, has increased at least 30 percent over the last decade.

An Atlanta-based meeting planner told IBJ that one of his clients spent nearly $1.5 million on a single on-stage presentation.

Major production

Production companies and show directors said it takes six to 20 people—including lighting and sound engineers and directors, an overall coordinator, video image controller, a handful of assistant engineers and directors, and three to five camera operators—to stage a convention show these days. In addition, show producers said, it can take another 20 to 30 people to physically set it up.

Conference room and convention center operators have had to add rigging and other infrastructure as well as personnel to accommodate the increasingly complex shows.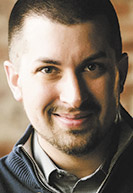 Stone
"In 2009, we ran the department with two technicians. Now we have 14," said Billy Stone, assistant director of meetings and events at French Lick Resorts. "These things don't come together overnight. Most of them now are months in the planning."

Locklear said the arms race has been fueled by organizations, such as the Professional Convention Management Association, that host gatherings for meeting and convention planners. Companies that design and produce big on-stage shows are willing to cut deals with such organizations to show off their wares, meeting planners said.

"Of course, the meeting planners get green with envy and want the same thing for their clients," she said.

Miller said the six-figure shows are the extreme. He said his company can do "a really big, 90-minute show for $70,000."

Several meeting planners who go to Visit Indy's annual show—which is attended by a thousand people at the Indiana Convention Center and managed by Markey's—estimate it costs well over $100,000 to produce. Visit Indy officials declined to divulge the actual cost, but meeting planners surmise at least part of that deal is done in trade.

One of a meeting planner's biggest challenges is to "set expectations," Stone said.

"Sometimes we have to reel [clients] in. People don't always understand the costs," he said. "But we don't shy away from a challenge."

One client wanted the look of a snowstorm inside one of French Lick Resort's ballrooms. So Stone and his crew used eight projectors programmed to emit digital moving snowflakes and blue LED up-lighting "to give the room a winter wonderland effect."

"The complexity of the requests just keeps getting greater," he said.

Some stages are now 200-plus-feet long and multi-tiered. Many are elaborate enough—including such components as skylines, castles, mountain ranges and water features—to make Walt Disney smile.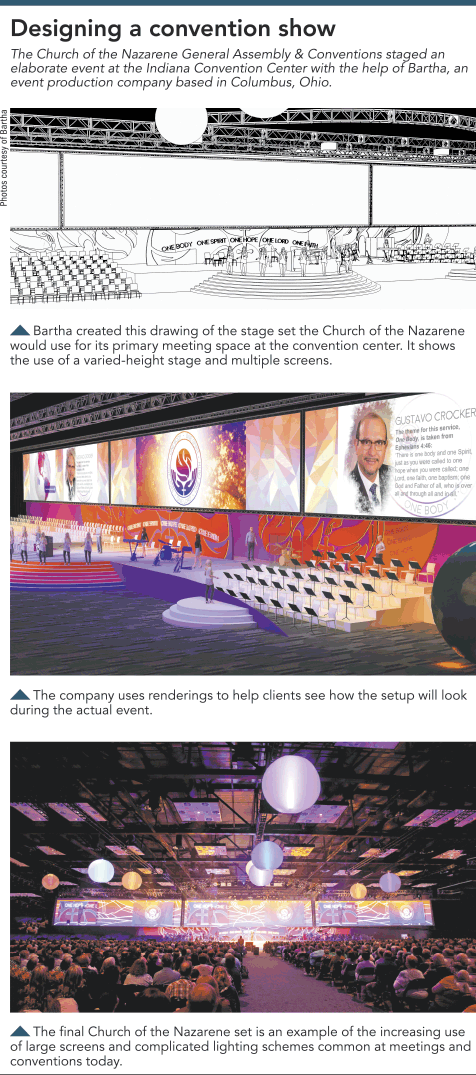 Light and sound

Screens, too, have grown—some more than quadrupled in size. The PRI show uses a 120-feet-wide screen as a backdrop. Visit Indy uses three massive video boards that span the length of one of the convention center's ballrooms. Some shows stitch together smaller screens in a ribbon-board-type presentation.

Images are projected on those screens through compact rear projectors or LED systems, which means speakers can stand in front of the screens without obstructing the image. The screens are also high-definition and can be controlled by an app, a tablet or even a phone.

The LED video boards became big in sports venues a decade or so ago. They slowly became more refined and the pictures they produced were finely detailed enough that about five years ago, they started to be used in trade show and convention presentations.

Advancements in digital technology, which has replaced analog, and in mobile apps mean lighting and speakers can be controlled in a number of ways by a tablet. Even lighting colors can be changed on the fly. Fixtures placed in front of lights—called gobos (for "goes before optics")—are used to bend light into distinctive shapes. Show producers consider them relatively cheap, though they cost up to $400 each.

Speakers rarely use hand-held microphones anymore, opting instead for the almost-invisible headset mics used in Broadway productions and in big-time concerts. They weigh 2 grams and cost $165 or more each. Meeting planners warned that, while they're flexible and light, they're also fragile. Replacing them—often—is just part of the cost of doing business, they said.

Teleprompters have migrated from mega events such as national political conventions to midsize and small trade shows and corporate meetings over the last five to 10 years.

Stone laughed when he recalled that just five or six years ago French Lick had two or three requests a year for the facility's 32-inch teleprompter. Now, almost every on-stage presentation uses one, and they're now up to 80 inches wide.

Wi-Fi has gone from a luxury to a necessity in the vast majority of convention and conference centers. Places like French Lick Resort and the Indiana Convention Center now have dozens of servers and routers.

Wi-Fi is critical because many shows use apps not only to distribute information and illustrations, but for real-time polling and other interactive elements. In the early days, audience polling was done with a not-terribly-scientific show of hands. In the 1990s and early 2000s, clunky systems were used that required attendees to get a clicker at registration and return it after the show. Collecting the devices was always a challenge, meeting planners said.

But planners told IBJ that participation in interactive elements at conventions has gone from about 50 percent with the clicker system to more than 80 percent with the use of apps—as real-time results are posted on ever-bigger high-definition screens while the show rolls on.

Twofold trigger

So why all the high-priced fuss over presentations? The answer is twofold.

First, meeting planners said, is a desire to generate a positive image for the organization holding the meeting and the industry it represents.

"These presentations aren't about being frivolous. And they aren't smoke-and-mirrors," said Visit Indy Vice President Chris Gahl. "It's about investing in and growing our industry. When you have one shot to get your message out, you have to put your best foot forward."

The second is a reflection of the customers.

Meeting planners and show producers agree that the proliferation of the smartphone and other digital devices has expanded people's expectations and shrunk their attention span.

"Making an impression is the No. 1 goal. You want the audience to think they are coming to something dynamic. But also, people learn better when they have interesting images and graphics," Locklear said. "So engaging the audience is another very important factor in all of this."

Jerry Spencer, vice president of Columbus, Ohio-based Bartha, said capturing an audience's attention is not only a top priority but also the biggest challenge in designing on-stage presentations. Bartha designs and produces shows for myriad clients, including the FFA and Do It Best confabs in Indianapolis.

"It's become more and more critical to engage the audience with interactivity," Spencer said. "That's what people have come to expect. And if they don't get it, they can quickly tune out. People want to go home and say, 'I saw something really cool today.' That kind of experience resonates long term."

Of course, there might also be simpler secondary reasons.

"We use [our 8 a.m. breakfast presentation] to start our show," said PRI's Davidson. "We want to make sure people are walking the aisles when the show opens at 9 a.m."

And PRI's breakfast show, which typically draws more than 3,500 attendees, has done just that, Davidson said. But she admitted it isn't easy to keep up to speed these days. She attends myriad conventions and trade shows "to conduct R&D."

Markey's Miller said he gleans ideas at events ranging from Broadway plays to Fortune 500 companies' shareholder meetings.

"Our eyes are always open to see what's out there," Davidson said. "It seems like you have to up your game every year to captivate your audience."•