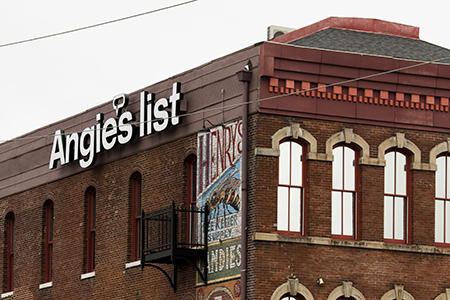 Former Angie's List Inc. employees have been flooding the local labor market over the past year, fueled primarily by the company's growth struggles and, ultimately, its decision to sell itself.
Approximately 550 employees have either left Angie's List voluntarily or been laid off since Jan. 31, according to public filings. More job cuts are forthcoming—the company said that following its merger with HomeAdvisor, which was expected to close Sept. 29, the newly formed ANGI Homeservices Inc. plans to lay off about 230 Angie's List employees.
Recruiting firms and companies, particularly in the tech industry, said that over the past several months they've noticed a spike in applicants with Angie's List on their resumes. They said the tight labor conditions reflected by Indiana's low unemployment rate may be boding well for applicants, but some are probably facing competition from former colleagues chasing the same jobs.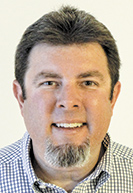 Cade
"Even in a city with a million-plus population, a few dozen marketers in the market looking for a job—that's significant and hard to absorb," Artisan Talent Manager Josh Cade said about the former Angie's List employees that his recruiting firm has encountered in recent months.
Angie's List had 1,010 employees as of Sept. 29, officials confirmed. The company had about 1,850 employees in July 2016, officials told IBJ at the time, and more than 2,100 employees in the summer of 2014, according to current and officials familiar with internal figures.
It's not uncommon for companies that are acquired to see employee turnover, especially job cuts aimed at eliminating redundancies.
But turnover at Angie's List has been particularly pronounced over the past year because the company was struggling to grow even before it decided to seek a buyer in November 2016. The double-digit revenue growth rates it had enjoyed for a few years following its 2011 initial public offering slowed dramatically in 2015 and turned negative in mid-2016.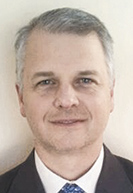 Rice
"If Angie's was a really strongly growing company, you probably wouldn't have seen that 500-person drop," said Kerry Rice, a San Francisco-based analyst with Needham & Co. "It's kind of a double-whammy. It's not all ANGI Homeservices; I think part of it's just the state that Angie's List was in at the time of the acquisition."
ANGI Homeservices is expected to begin trading as a public company Oct. 2. Its headquarters will be in Golden, Colorado and its subsidiaries—Angie's List and HomeAdvisor—will operate independently.
Some employees voluntarily left in the wake of the decision by Angie's List to sell itself, eventually landing jobs at firms like OurHealth and Salesforce. 
Mike Jesse—a former senior information architect and user experience strategist at Angie's List who's now with Fusion Alliance—said he started mulling a new job in the months that followed the company's decision to explore "strategic alternatives."
"It just seemed pretty likely that virtually any merger would result in staff reductions so I was motivated to leave before that happened," he said. He added that many of his former colleagues hoped the buyer would be a company like Amazon that was only starting to get into the home-services industry, not an existing competitor.
"When the buyer is your primary competitor, then no one's job is safe because they already have people in all of those roles."
Some employees were laid off and forced to look for other jobs.
Recruiters and other observers said the silver lining for those affected by staff reductions is the fact that Indy's labor market is tight and should be able to absorb them.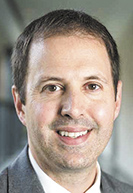 Killey
"Given that the unemployment rate is 3.5 percent, I think there's ample opportunity within central Indiana," said Josh Killey, director of career services at the Indiana University Kelley School of Business.
Even though there's a raft of former Angie's employees seeking similar jobs in the same location at the same time, "they're going to have marketable skills, experiences to discuss and transferable skillsets that will make them marketable in this economy," Killey said.
Also brightening the outlook for job-hunters is the fact that prominent tech companies—including Salesforce, Infosys and Mobi—are looking to hire hundreds of Hoosiers over the next few years.
These companies, and even non-tech firms like the insurance giant Anthem, are hungry for technical talent in areas including software engineering, user experience and data analytics. 
Some Indianapolis employers already have quite a few Angie's alums in their ranks. According to LinkedIn, some of the biggest ones are Salesforce (55), HomeAdvisor (43), home security firm Defenders (14), and cloud-services company Appirio (12).
A number of Angie's salespeople jumped ship to HomeAdvisor when the company opened an Indianapolis office in February 2016. A HomeAdvisor spokesperson said the Angie's employees with sales backgrounds affected by forthcoming layoffs are welcome to apply for sales jobs at HomeAdvisor's local office.
Emplify, Octiv and Emarsys are among the tech firms that report an uptick in applicants with Angie's experience. The training-software maker Lessonly said it has Angie's alums in the hiring funnel, and other firms, including the marketing-technology firms PERQ and Sigstr, have already made hires.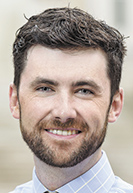 Langellier
Angie's List is helping facilitate some of these interviews. It held a job fair Sept. 22 that featured 35 companies and nearly 100 job seekers.
Mike Langellier, CEO at not-for-profit group TechPoint, said job seekers can take comfort in knowing that there are a multitude of companies around that can provide new opportunities for them.
"Angie's List had and has very talented people working in a variety of business-skilled roles like marketing, sales, finance and operations as well as tech-skilled roles like software engineering and dev ops," he said. "Job loss is difficult, but fortunately Indy's tech ecosystem is one of the fastest growing in the country."•
Please enable JavaScript to view this content.