Trucking giant Celadon is in retreat—canceling its $28 million headquarters in Mount Comfort, selling off its flatbed unit, and outsourcing its driver schools—so it can refocus on its core business just as the industry is expected to boom.

The Indianapolis-based company has halted construction at the Hancock County site, which now contains a partially finished 75,000-square-foot building, and plans to put the property up for sale.

Meanwhile, a new leadership team is taking a turn-back-the-clock approach to address Celadon's financial, accounting and operational problems, which include defaulting on a lending agreement and an investigation by the U.S. Securities and Exchange Commission.

It's an about-face for a company that was founded in 1985 and made its name hauling freight between the United States, Mexico and Canada but in 2013 expanded into several new lines of business. Celadon greatly expanded its Quality Cos. truck-leasing unit, opened three schools to help new drivers get commercial licenses, and got into the flatbed trucking business.

None of the initiatives worked as expected, and when the trucking industry declined in 2015, Celadon's business plan flopped.

"We were trying to be unique and a leader, which is a great thing in a lot of ways," said President and Chief Operating Officer Jon Russell. "But if it doesn't work, it can leave you in a challenging situation, and that's what happened. Most, if not all, of our initiatives are bringing us back to being a more traditional trucking company."

Russell, son of the company's late founder, Steve Russell, was promoted to his current job in May, replacing former President Eric Meek. Russell is working alongside CEO Paul Svindland, a transportation industry turnaround expert who came on board in July to replace CEO and Board Chairman Paul Will.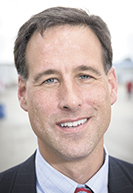 Will
Will, who is doing consulting work for Celadon under a contract that runs until next July, offered only a general sentiment about the company's change in direction.

"People have different philosophies," he said.

But he also praised the company's current strategy. "Scaling back to the basics, I think, will really put Celadon in a good spot."

Meek is now CEO and president of FreightRover, an Indianapolis-based freight-industry tech startup. Contacted via email, he declined to comment.

As a result of the company's new focus, Celadon has reduced its workforce. Not including drivers, Celadon has 1,263 employees, down from a peak of 1,460. That convinced the company to stay at its current site at East 33rd Street, east of North Post Road.

"It's a good location; it works," Svindland said. "Why put more money into that [Mount Comfort] location? It just didn't make sense."

Celadon has retained Jones Lang LaSalle to market the property and Svindland said it has already attracted "a legitimate party that has expressed interest" in the site, including the partially finished structure. And if that lead doesn't pan out, Celadon will wait for the right offer.

"We are in no rush to sell it," Russell said. "We want to make sure we get the right value for it."

A trucking company

In the meantime, the company is working to shore up its core trucking business, which suffered as Celadon pursued newer initiatives.

One of Celadon's focus areas in recent years was leasing trucks to independent owner-operators, many of whom were freshly minted graduates of Celadon's driver school. The school was supposed to reduce driver turnover—a constant industry challenge.

Celadon covered the costs of room, board and instruction while students studied for their commercial licenses, which usually took about six weeks. In return, the students agreed to drive for Celadon at least a year.

But things didn't work out as planned.

"Conceptually, it's brilliant. But in practice …" Svindland said of the strategy.

From June 2013 to June 2015, Celadon's Quality Cos. leasing unit grew its fleet from 750 tractors under management to 4,900. By the following year, Quality had placed initial orders for 13,000 tractors.

Then the trucking market collapsed in 2015, leaving Celadon with a large fleet of vehicles at a time used-truck prices and demand for leases were down.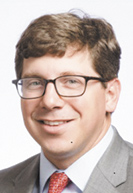 Delco
"Trends can change on a dime," said transportation research analyst Brad Delco, a managing director at Stephens Inc. in Little Rock, Arkansas. "The music stopped, and Celadon was left standing with a bunch of this equipment."

Another problem, Svindland said, was that the independent drivers leasing those vehicles weren't necessarily interested in routes along Celadon's core shipping lanes, which focus on Texas, the Midwest and the Southeast. Some drove as far away as the Pacific Northwest. Celadon couldn't force the independent operators to accept specific loads, but it also needed to keep the drivers on the road and earning money.

"We de-emphasized maximizing what was best for the network and emphasized getting them loads so they can make their truck payments," Svindland said.

And in order to find loads the drivers could haul back, Celadon relied more and more on outside brokers—companies that match trucks with freight for a fee. That cut into the amount Celadon could earn from those deliveries.

"Three of the largest truck brokers in the U.S. moved into our top 10 customers [list], which is a bad thing," Russell said.

Hard lesson

The business model for Celadon's trucking schools also fell flat.

Celadon opened its Indianapolis school in 2013, followed by campuses in Texas and Virginia. To date, Russell said, 2,100 students have gone through the school, but only 75 are still with Celadon. Some moved to other companies, while others left trucking altogether.

It cost Celadon $5,000 to $6,000 to train each student, he said. Though students agreed to repay the company if they left before a year, in practice that didn't happen.

"It is very challenging to recoup that money," Russell said.
Russell and Svindland said the company has already taken steps to fix some of these problems.

As recently as 2013, about 82 percent of Celadon's drivers worked for the company, with owner/operators making up the other 18 percent. But by the end of 2016, only 54 percent were company drivers.

The company's new goal is to move back to about 85 percent company drivers and 15 percent owner-operators. Svindland said that should happen by the first half of 2018.

In addition, the company is in the process of transferring its school operations to an outside company, which Celadon officials said should reduce its expenses.

Celadon is also working to build up business in its core shipping lanes. It is reducing its dependence on outside brokers and decreased its fleet 7 percent, or 200 tractors, from April to August. By selling its flatbed division in September, Celadon reduced its fleet by another 200 tractors.

Celadon is also dramatically scaling back its leasing business.

"We will do some [leasing], but very little of it," Svindland said.

The changes are showing results, company executives say. The average revenue generated per tractor per week improved from $2,652 in April to $3,069 in August.

The new leadership is also making cultural changes, many focused on improving the relationship between the company and its drivers.

Celadon now hosts regular roundtable gatherings where drivers can learn about company initiatives and air their concerns. And the company is emphasizing a "driver first" attitude among in-house staff, including training on what the life of a driver is like.

"One of the things we were remiss about—we hire a lot of young people [for office positions] right out of college. It's their first job," said company spokesman Joe Weigel. And I don't think we impressed on them the fact that, 'Without the drivers, you wouldn't have a job.' What drivers were saying was, 'I can't get this person to go to bat for me. He or she doesn't want to listen to my problem.'"

Another mistake, Russell said, was an over-reliance on technology to manage routes. Trucking has a lot of variables—traffic delays, loads that require special handling—and technology can't always handle those details. At the same time, Celadon's staff wasn't experienced enough to step in and solve the problems, Russell said.

Celadon is working to rebalance its workforce, he said. "We've seen a good addition of bringing some experience back. We still have a ways to go."

Federal cloud

The company has less control over another big concern hanging over it.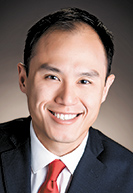 Lee
In May, Celadon revealed that its auditor, BKD LLP, had raised questions about a complicated joint-venture arrangement that involved the sale of leased equipment. As a result, the company said its last 18 months of financial statements should not be relied upon. Celadon's board hired outside firms to review the statements, and earlier this month, Celadon disclosed that it was under investigation by the SEC.

Svindland said he doesn't know when the company will be able to reissue its financial statements, but it won't be before the end of the year.

The lack of audited statements also caused Celadon to default on its lending agreement, and it's in the process of securing a new long-term one.

"We need to have a new agreement put in place by the end of the year, which is what our agreement is in our current structure," Svindland said. "If we don't have a bank agreement, then obviously it makes things tough. But all indications would suggest that we're on the path to have that."
Roger Lee, a senior equity research analyst at Columbus, Indiana-based Kirr Marbach & Co., said the lack of audited financials is a concern for potential investors or lenders.

"It's hard to really value the company," Lee said. "It would be an immense help for them to have audited financials."

But the trucking market is improving, Lee said, and other publicly traded trucking companies have generally performed well in recent months. Those factors could aid Celadon in its turnaround efforts, Lee said.

"Celadon, if they can clean up the mess, the company has good underlying macro behind it," he said.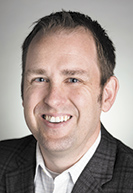 Josefy
Transportation economist Noel Perry, a partner at Bloomington-based FTR Transportation Intelligence and senior economist for Truckstop.com, said trucking is a cyclical industry that is entering another boom period.

"We are in the first stages of probably an 18-month period of very positive conditions for trucking," Perry said. "It's the most favorable market we've had since 2004, when we had the same perfect storm of favorable conditions."

Still, Matthew Josefy, an assistant professor of strategy and entrepreneurship at Indiana University's Kelley School of Business, said Celadon's audit problems are "absolutely a concern" because they create a level of uncertainty.
At the same time, Josefy said, Celadon has in recent weeks added executive- and board-level talent with impressive credentials.

The company has brought on board member Kathleen Ross, a retired banker with expertise in transportation and logistics, and Chief Financial and Strategy Officer Thom Albrecht, who formerly worked as a transportation industry financial analyst.

"I think it definitely is a positive sign and it is a sign of confidence that they have been able to recruit these people with these backgrounds to their executive team and their board," Josefy said.•