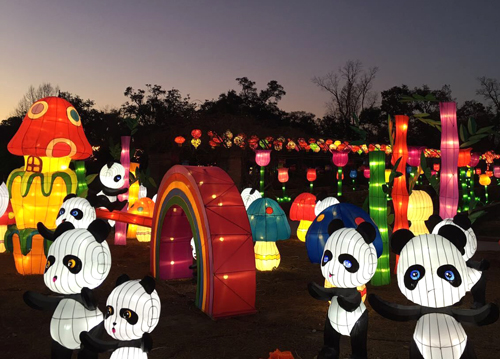 The Indiana State Fairgrounds & Event Center is set to host a six-week festival that has attracted as many as 100,000 visitors in other markets.
The Indiana Chinese Lantern Festival is slated for the fairgound's Celebration Park, beginning Nov. 24 and running through Jan. 7.
Organizers said they hope to attract about 50,000 visitors to the event's first stop in Indiana.
Since 2015, 14 different U.S. cities have hosted the Chinese Lantern Festivals, including Atlanta, Milwaukee, Nashville, New Orleans, Philadelphia, San Antonio and Spokane.
The event made a return visit to Milwaukee this year after drawing 100,000 people and being extended by a week in 2016. Spokane received a repeat visit after attracting 80,000 visitors.
Organizers say the Indiana event will feature 33 sets of handmade "larger-than-life" LED-illuminated lantern displays, including a 100-foot-long Chinese dragon and a 30-foot-tall traditional Chinese arch.
The festival will feature nightly performances by Chinese acrobats, handicraft demonstrations, souvenir marketplace and traditional Chinese food.
"Visitors will explore both the ancient culture of China while learning about the Chinese traditions of today by taking a walking interactive tour of breathtaking displays," organizers said.
The festivals are produced by Chicago-based Tianyu Arts and Culture Inc., a subsidiary of Zigong, China-based design and manufacturing company Sichuan Tianyu.
The event will run from 5:30 p.m. to 10 p.m. nightly. Ticket prices will range $10 to $15 with group, family, military and student discounts available. Parking is $5.
More information on the event and tickets can be found at www.indianalanternfest.com.
Please enable JavaScript to view this content.