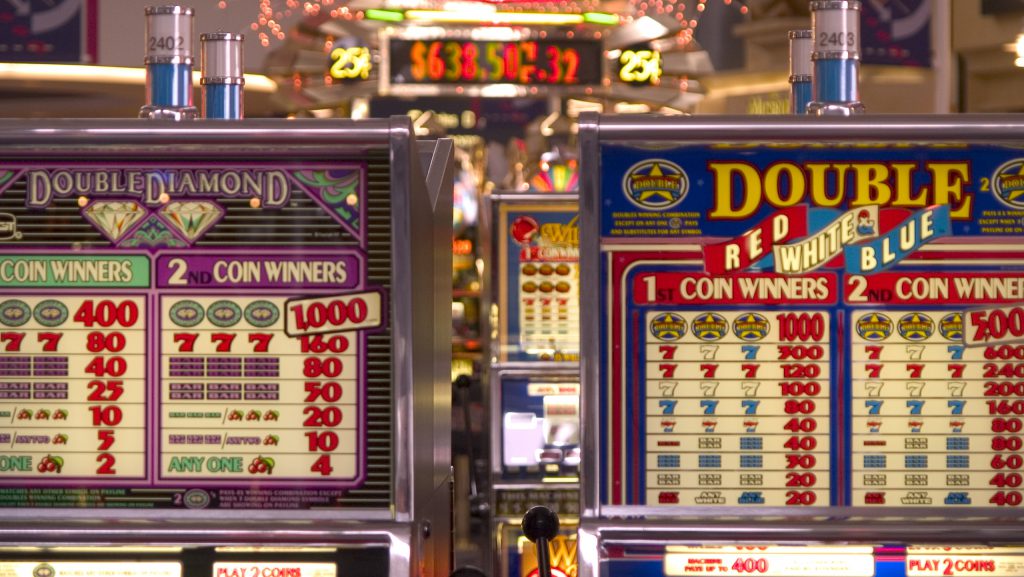 Las Vegas-based Caesars Entertainment Corp. on Thursday said it plans to pay $1.7 billion in cash to purchase Indianapolis-based Centaur Holdings LLC and its Hoosier Park and Indiana Grand casinos and race tracks in central Indiana.
The move would give Caesars, one of the world's largest gambling companies, control over four of Indiana's five top casinos, when measured by gambling revenue. It also ready owns two Horseshoe-branded casinos in Indiana—one on the Ohio River and one on Lake Michigan.
The deal, which will need approval from the Indiana Gaming Commission and other regulators, is expected to close in the first half of 2018.
This would be the first major deal for Caesars since it recently emerged from bankruptcy. Caesars restructured its debt last month in a deal that created Vici Properties Inc., a separately traded real estate investment trust.
"The addition of Centaur is the first example of our post-emergence, inorganic growth strategy," said Caesars Entertainment President and CEO Mark Frissora.
"The acquisition of Centaur represents an excellent opportunity to enter into a growing region," he said. "We anticipate that the deployment of Total Rewards will bring substantial benefits to current Centaur customers and the implementation of our centralized supply chain and efficient operating model will drive synergies."
Centaur serves more than 6.5 million customers each year across its properties, which include the casinos and tracks at Shelbyville and Anderson and three off-track betting centers in New Haven, Clarksville and Merrillville. It serves more than 1.1 million members as part of its loyalty program. 
In the last fiscal year, which ended June 30, Centaur generated $480 million in casino revenue.
State law prohibits one company from owning more than two casinos in Indiana. However, Jennifer Reske, the Indiana Gaming Commission's deputy director, said that doesn't apply to the racetrack-based casinos, which were authorized under a different law.
Caesars currently owns Horseshoe Southern Indiana Hotel and Casino, which is located along the Ohio River in Harrison County, and Horseshoe Hammond Casino on Lake Michigan in northwest Indiana.
Horseshoe Hammond is the state's largest casino with $450 million last year in total "win," which is gambling revenue after payouts. Indiana Grand ranks second with nearly $271 million. Horseshoe Southern Indiana ranks third with $248 million. Hoosier Park is fifth with $209 million.
Giving Caesars control of such a big chunk of the gambling industry in Indiana could raise eyebrows among regulators and lawmakers, said Ed Feigenbaum, publisher of Indiana Gaming Insight.
"You get into questions about whether it's appropriate for one company to have that much leverage, or potential leverage, because they can account for well more than 50 percent of the state's gaming revenue," Feigenbaum said. "That's potentially more than 50 percent of the state's gaming tax revenue."
Indiana Gaming Insight reported earlier this year that Clairvest, a private equity firm that invested in Centaur as part of a bankruptcy reorganization, had started entertaining offers for its share of the Indiana casino properties. Feigenbaum said Clairvest was "open for offers but not up for grabs."
"They wanted to wait for the right deal to come together," Feigenbaum said.
Indiana casino owners have regularly lobbied state legislators for the ability to add features to their properties, noting an overall slide in casino revenue over the last decade as competitors have popped up in neighboring states.
Due to legislation passed in 2015, the owner of Hoosier Park and Indiana Grand will be able to seek permission from the state to add table games such as blackjack starting in 2021.
In 2015, the CEO of a firm that owns another Indiana casino told IBJ that getting table games would increase the value of Centaur's properties, potentially leading to a sale. Centaur Vice President and General Counsel John Keeler told IBJ at the time that he wouldn't rule out the option of a sale, but he noted Centaur shelled out $500 million to buy Indiana Grand just two years earlier—a big investment to recoup so quickly.
In May, Reuters reported that Centaur was exploring a sale that could value it at more than $1 billion, including debt. Citing an unnamed source, Reuters reported that Centaur was working with investment bank Deutsche Bank AG on the sale process.
Casino operators have been consolidating in recent years, partly in response to a decline in revenue as gamblers age, Reuters reported.
Overall, Indiana's 13 casinos have gambling revenue that totals more than $2.2 billion annually.
Still, Caesars said it believes "the acquisition of Centaur is the best use of capital to support our growth plans and the long-term value of Caesars Entertainment. Our network expansion plan is off to a great start with this strategic transaction and we continue to have a strong financial position with solid cash flows to pursue other expansion opportunities with attractive returns."
Please enable JavaScript to view this content.