Three years after raising its curtain on operations, Bloomington-based Pigasus Pictures is making its mark, with one award-winning feature film to its credit and another with growing expectations set to wrap up production within a month.

And the firm's two young Hoosier founders say they're ready to accelerate production even faster.

The company's early success has put a spotlight on a unique financing method founders Zachary Spicer and John Armstrong are using for Pigasus' projects, including three more feature films and two television pilots. All that work is slated for production in 2018 and 2019, with initial release by 2021.

"I really applaud these guys," said Greg Malone, owner and executive producer of Indianapolis-based Road Pictures. "They've shown they're willing to put their shoulder to the wheel.

"As far as their production schedule, that's pretty damn ambitious," added Malone, who founded Road Pictures in 1994 and has worked on countless national television commercials and two movies. "It's difficult enough to get one major project done, let alone six, in less than five years."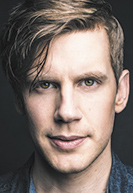 Spicer
Greencastle native Spicer, 34, and Brownsburg native Armstrong, 39, are quickly making aggressive timelines a hallmark of their plucky company, which has four full-time employees working out of a 3,000-square-foot warehouse on the south side of Bloomington. The firm plans to grow its staff to 20.

Pigasus filmed its first feature-length film, "The Good Catholic," in 18 days and finished it with four months of post-production work. The company's second movie, "Ms. White Light," is set to wrap up 22 days of shooting on Nov. 22 and is projected to complete post-production in three months.

"That's really moving," Malone said. "You have to be really efficient—and really disciplined—to hit those kinds of deadlines."

Everything about Pigasus' productions—from the way the company raises capital and generates other support to the way the founders build an audience—screams grass roots.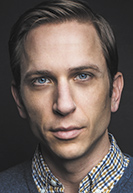 Armstrong
"There's no fat cat pulling the strings here," Armstrong said. "We have to ask for deals or partnerships for everything."

Without "in-kind support" from small businesses like Four Winds Resort in Bloomington, Community Ford, Big Woods Brewery, Sugar Daddy's Catering and Monroe Hospital, Pigasus Pictures wouldn't have taken wing, Armstrong said.

The duo fondly recalls using 200 extras from Bloomington in a scene from one of their movies. "It's about engaging the entire community," Spicer said.

Pigasus Pictures, industry insiders said, might be the only movie producer filming and producing all its projects in a single state. It has already shot movies in Bloomington and Evansville and is now scouting locations in Elkhart and Goshen.

"Indiana has a lot to offer in terms of landscapes," Armstrong said. "From the flatlands of northern Indiana to the hills of southern Indiana, it's very diverse."

After stints working on both coasts, the two Indiana University graduates decided they wanted to start their own movie-making company back home in Indiana.

"Most people in this business are trying to get to Hollywood or New York. We've been there," Spicer told IBJ. "We're trying to get home."

"We're dedicated to revitalizing the film industry in Indiana, and we're doing this by creating Indiana jobs, retaining and developing Indiana talent, and working to inspire the next generation of filmmakers in the state," Armstrong added.

Despite the go-go schedule, Pigasus isn't just cranking out grist for the mill, say film aficionados.

"The Good Catholic" was named Best Feature Film at the 2017 Santa Barbara International Film Festival—and that was on a budget less than a tenth that of many major motion pictures.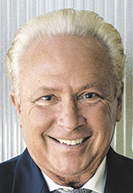 Prater
That award, said Heartland International Film Festival President Craig Prater "is a big, big deal."

"The Santa Barbara Film Festival has an excellent reputation, one of the top in the country among film festivals," Prater said.

He isn't surprised by the accolade.

"'The Good Catholic' got a lot of attention. It was a film festival favorite all over the country," Prater said. "I don't care what the budget is, it's a great film and I think a lot of people are going to walk away really liking it."

Attracting talent

A big part of the tiny firm's success is its ability to sign big-name actors. And that's no small task for a company with minuscule budgets.

But Pigasus' quick-hit deadlines, a quality script and connections earned from years working in Hollywood and on Broadway have all been critical elements in attracting actors who usually work on much bigger productions.

Spicer said it was "surprisingly easy" to draw big-name actors. "You make a schedule full and tight and make it fit in their overall schedule, and you show them a good story and script, and you can get big-name actors to come to Indiana," Spicer said.

The trick, Armstrong said, is "getting your script in front" of the desired actors. He credits Spicer's contacts.

"If a casting director gets behind you, that's key," Armstrong said. "Zachary has the respect of a lot of casting directors and others from his work on Broadway and in TV."

Spicer studied archeology and journalism at IU and said, "I wanted to be Indiana Jones." He made his way—after a stint working for the Greencastle Banner Graphic newspaper—to New York, where he attended Circle in the Square Theatre School.

He later had recurring roles in the ABC soap opera "All My Children" and Fox TV show "Gotham." He also was a guest star on the popular TV shows "Blue Bloods," "CSI: NY," and "Law & Order: SVU." Spicer also had roles in Broadway productions of "Macbeth" and "Wit."

The Pigasus founders met at IU, where Armstrong got his start in vocal performance at the Jacobs School of Music and later found a passion for musical theater and classical acting. He became an acting instructor at the New York Film Academy.

The name of their company is a nod to John Steinbeck, who has a picture of a "Pigasus" on the inside cover of each of his novels with the quote: "to the stars on the wings of a pig. Earthbound but aspiring … not enough wingspread but plenty of intention."

Armstrong and Spicer said they felt the quote represented their firm, "a small-town production company with a forward-thinking, community-focused approach to filmmaking."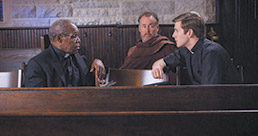 "The Good Catholic" featured, from left, Danny Glover, John C. McGinley and Pigasus co-founder Zachary Spicer. (Photo courtesy of Pigasus Pictures)
"The Good Catholic" featured Danny Glover of "Lethal Weapon" and "The Color Purple" fame, and John C. McGinley, known for his roles in the television show "Scrubs" and feature film "The Rock." Spicer also has a leading role.

The movie was made for $550,000, which pales in comparison to the budgets of movies such as "Fault in Our Stars," $12 million; "Silver Linings Playbook," $21 million; and "Star Wars: The Force Awakens," $300 million.

The success of "The Good Catholic" has set high expectations for "Ms. White Light," starring Tony Award-winning actress Judith Light, best known as co-star of TV series "Who's the Boss?" and John Ortiz, known for his roles in "Fast & Furious" and "Silver Linings Playbook."

Spicer and Armstrong were able to attract the big-name talent with a five-figure upfront payment plus a percentage of the film's profit.

"The Good Catholic" is set to make enough money to cover expenses by the end of the year, the duo said, and the rest will be profit.

Staying true to the vision of running a Hoosier-rooted movie production firm, "Ms. White Light" was filmed and edited entirely in Bloomington.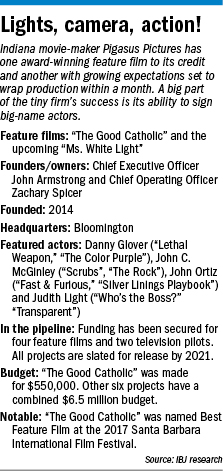 Pigasus has found "amazing talent" within Indiana to produce its movies, Armstrong said, including IU graduate Paul Shoulberg, writer and director of "The Good Catholic" and "Ms. White Light."

Armstrong and Spicer said they maintain a hand in each of their projects.

Pigasus Pictures hires a majority of its crew locally and creates internship opportunities with universities (frequently hiring from its intern pool), Armstrong said, and has even worked with Indiana high school students on short films.

"We think there's a lot of talent here and even more that we can develop," he said. "That's why we're so excited to work with interns and high school students."

Unusual funding plan

Funding is one of many challenges for independent film producers. Armstrong and Spicer have come up with an interesting solution.

The Pigasus founders aim to raise $6.5 million to produce "Ms. White Light" and the company's other five upcoming projects.

The duo said they're off to a good start and feel confident about reaching their goal but declined to say how much they've raised so far.

They have set up a private equity fund as a separate limited liability company. Pigasus is manager of the fund—and has a small stake in it.

There is no limit to the number of investors, Armstrong said.

Pigasus can allocate some of its ownership share for each production as an incentive to actors or any creative partner.

Investors get paid back first, Armstrong said. Once investors "are made whole," he explained, the creative team and actors get a share of the profit based on pre-arranged agreements.

"For a production company to be both a fund manager and creative producers is very unique," Armstrong said. "As far as we know, an independent film company has never put together a fund to produce a full slate of films."

The funding plan is key to keeping the company cranking. It is already in pre-production—scouting locations, developing the script and casting—for its next movie, which Armstrong and Spicer promise will again be made entirely in Indiana.

"With our fund, we are able to do it like an assembly line," Armstrong said.

While Pigasus has excelled at thinking outside the box on financing, it is still hurt by Indiana's lack of a tax break for movie production. The surrounding states offer tax breaks to filmmakers of 20 percent to 30 percent.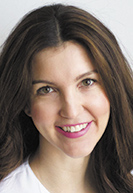 Sabatine
"Pigasus has created a very creative funding model, and it has served them well," said Teresa Sabatine, film commissioner for Film Indy, an initiative that aims to bring productions to Indianapolis. "It's definitely a different kind of way they're doing business.

"But as this company proves itself, they're going to graduate to bigger-budget projects. They're enthusiastic about being here and embracing the community, but when the budgets get bigger, the tax incentives from neighboring states may simply be too attractive from a business standpoint."

Film Indy continues to lobby state lawmakers to pass a tax incentive to help companies like Pigasus and to attract out-of-state movie-making operations.

Despite the slow progress on that front, Armstrong and Spicer have no intention of filming elsewhere.

"We could make them in Kentucky, Illinois or Ohio and get an immediate tax credit return," Spicer said. "But there's a whole family of people who deserve to show their talents here at home."

Pigasus Pictures uses 50 to 70 contractors—from actors to assistants—for each project.

Distribution dilemma

Distribution is another challenge.

"For a lot of independent filmmakers that don't work with distributors, you have to go to distribution channels individually and broker the deals you can," Prater said. "It's not easy even to get a single theater chain to pick up your movie. It's an uphill battle all the way."

Promotion, too, is "a very steep climb" for small, independent producers, Prater said.

"Promotional budgets for movies can easily run into the six- and seven-figures range," he said. "Digital and especially social media have certainly helped, but it's still a big challenge."

So far, Spicer and Armstrong are pretty pleased with what they've been able to accomplish in terms of marketing and distribution.

"The Good Catholic" was distributed nationally and internationally following a limited theatrical release. The film is now available on iTunes, Amazon, video on demand and DVD/Blu-ray.

"The week of our Sept. 8 release, 'The Good Catholic' was on the top of the iTunes banner alongside 'Wonder Woman,'" Armstrong said. "Video on demand has really opened up markets for companies like ours."

Still, the Pigasus founders continue to rely on shoe-leather marketing and word-of-mouth to spread their movie-making gospel.

"Our goal is to build a grass-roots audience and recoup our budget on every single film," Armstrong said.

"We think if we can get people to believe in us and do quality work, a lot of money can be made on these independent films."•