At least 490 Afghan refugees are expected to permanently resettle in Indiana in the coming weeks or months, and not-for-profit resettlement agencies are preparing to assist them.
Exodus Refugee Immigration in Indianapolis is one group planning to take on resettlement locally in the coming weeks. So far, it has helped at least four Afghan families resettle in Indianapolis in the last month after thousands of evacuees arrived in the United States in August, Executive Director Cole Varga said.
Those individuals already had some type of U.S. citizenship or visa and had family ties to the Indianapolis area, he said. None of the four families came from the Indiana National Guard's Camp Atterbury, where 6,600 Afghan refugees are temporarily housed, but rather from one of the other military bases across the nation also housing refugees.
Varga expects Afghan resettlement in Indiana to pick up soon, as more refugees are cleared to leave their temporary bases.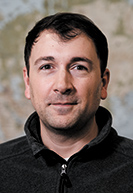 Officials from the White House informed states in mid-September where the first round of refugees, about 37,000 people, is expected to permanently resettle after being cleared for release from temporary housing, the Associated Press first reported.
Indiana is expected to take 490 arrivals from that number. Exodus would handle at least 210 of those cases, and Varga said he expects the 490 number to increase. Catholic Charities Indianapolis is another local not-for-profit that will help Afghan refugees resettle.
"We still don't know how quickly they're going to come. So, 210 across six months is no big deal. 210 across four weeks is a huge deal," Varga said. "I mean, it will be an all hands on deck, let's serve as many people as we can."
The 46,000-acre National Guard training base in Edinburgh transformed into its own little city as Afghan refugees arrived in early September.
The 6,600 evacuees, almost half of whom are children, are living in six blocks, like neighborhoods made up of residential buildings, dining halls and recreational spaces, said Mark Howell, regional spokesman for the federal Transportation Security Administration overseeing Operation Allies Welcome.
Howell said officials at the camp are trying to provide as much of an enriching experience as possible during the refugees' stay. Classes on cultural awareness, basic English, art and parenting are held on the base. Some job training classes are also on the table for the future, he said.
Camp Atterbury is where the resettlement process begins, and it can be lengthy, Howell said. Refugees upon arrival went through another vetting process and were given any immediate-need items, such as clothing. The next phase is the medical screening, where they receive any needed treatment and vaccinations, including those for measles, mumps, rubella, varicella and COVID-19.
Then comes immigration paperwork and setting up work authorizations. That process can be time-consuming, depending on what documentations the refugees have.
The third phase is setting up families and individuals with non-government resettlement agencies, such as Exodus, to leave the camp. Forty refugees so far have completed their required screening and left Camp Atterbury, Howell said. Those individuals were a combination of American citizens, spouses of American citizens or green-card holders who had already completed the needed processes, including vaccinations.
Howell said federal officials at TSA and the Department of Homeland Security are not sure exactly how many refugees will resettle in Indiana, or any state, or where refugees at Camp Atterbury will go once they leave.
For refugees looking to resettle in Indiana, Exodus will assist them with everything from having an affordable home ready to helping them set up health insurance and sign up for food stamps, if that is needed. Exodus also plans to cover rent for up to four months for incoming Afghan refugees, and each family will be given Chromebooks for virtual classes.
"We take them home to their new apartment, which we've furnished and stocked with food and all the necessities that people need, since they've lost everything," Varga said.
Exodus then sets up appointments for English classes, school for children, youth programs and needed mental health programs. The group also arranges mentorships for children and teens that might need help adjusting to life in America.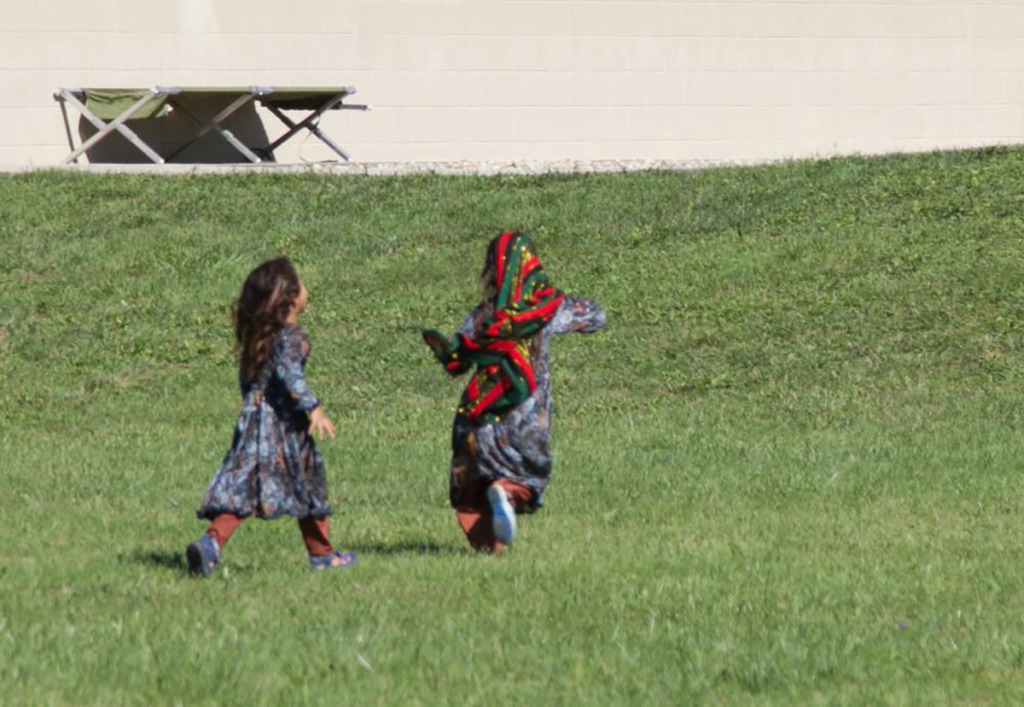 The next step is digging into job-readiness training and finding jobs for the new arrivals. Exodus has 200 to 300 Indiana employers on its list for the refugees it helps.
With jobs open in nearly all corners of the state, employers are ready to hire new help, Varga said. Employers email him daily asking if they have any newly resettled refugees looking for work. E-commerce warehousing jobs, at places like Amazon fulfillment centers, are typically the popular job posts many refugees first take.
"Speaking of the labor shortage, you know, there's a great way to fill jobs and we also get to do some good humanitarian work," Varga said. "That's welcoming refugees right to Indiana."
Exodus will provide assistance to resettled refugees for anywhere from three months to five years, depending on the situation the individual or family is in.
"Let's say a single adult who speaks English, it's not going to take very long, but then there's people who have trauma or mental health issues or medical issues that might take a little bit longer," Varga said.
Afghan refugees coming to the United States now are not legally given refugee status because of the emergency to evacuate Afghanistan. About 70,000 of the incoming evacuees were granted Humanitarian Parole status, which has commonly been used when the U.S. has evacuated from other wars, including Vietnam.
That status can make resettlement a little more difficult because it provides fewer benefits in areas such as finances and health care, Varga said. The State Department set up the Afghan Placement and Assistance program to assist resettlement agencies, and refugees will get $2,200 in financial assistance, which Varga said is not enough to cover even a month's worth of expenses.
"We're fundraising like crazy to supplement," he said. "We're trying to pay at least four months' rent for all of our Afghan families just to give them a little bit of cushion."
The Biden administration has requested funding from Congress to help resettle 65,000 Afghans in the United States by the end of this month and 95,000 by September 2022.
Varga does not expect caseworkers or volunteers at Exodus to be overwhelmed by incoming Afghan refugee cases.
"It's going to be busy, but this is what we do," he said. "That's what we're going to do. We're not sending them back to Kabul. We have them here. We have to help them."•
Please enable JavaScript to view this content.