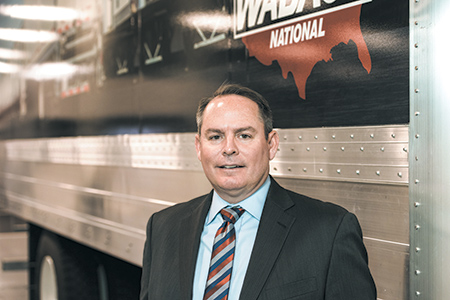 Senior Vice President and Chief Financial Officer
Wabash National Corp.
North America's leading producer of semitrailers and liquid transportation systems, Lafayette-based Wabash National Corp. promoted Taylor to CFO in 2014. Soon, the company was experiencing record demand and revenue exceeded $2 billion for the first time. Despite the industry's slightly softer 2016, that year marked Wabash's fifth consecutive year of record profitability, and the seventh consecutive year of operating income and margin growth, driving share-price growth of 33 percent. The growth continues with the recent acquisition of northern Indiana equipment manufacturer Supreme Industries.
Education: A chemical engineer with a bachelor's degree from Arizona State University, Taylor developed interest in the business world when he worked for Procter & Gamble. "It's a very market-focused company," he said, "and I was doing a lot of intersecting with businesspeople." His interest in business led him to earn an MBA in finance from the University of Texas at Austin.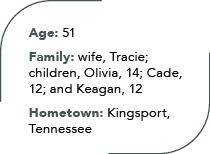 Career path: Post-MBA, Taylor made use of his chemical engineering background by taking a job with Eastman Chemical Co. as a cost accountant. He then held various roles until becoming global business controller for Eastman's coatings, adhesives, specialty polymers and inks business. He left for King Pharmaceuticals but was caught in the transition when the company was acquired by Pfizer. "Speaking from experience," he said, "when displaced, it's really important to take the positives from your prior work and stay positive. … It's also important to be humble. Many times, the most important thing is getting your foot in the door and demonstrating your value to your next employer." That's just what he did, going to work for Wabash in 2012 as vice president of finance and investor relations. 
Major company achievements during his tenure: Restructuring and strengthening the company's capital structure through refinanced term loans, prepaying approximately $110 million of term loans and $105 million of convertible notes, and raising $325 million of debt to finance the acquisition of Supreme Industries for approximately $360 million.
Recent business challenge: "Developing the next generation of finance and accounting leadership," said Taylor, who implemented a tri-annual meeting of his direct reports to discuss the development of key employees. "Additionally, I have initiated internal job movement to develop mid-level talent in the organization, as well as a rotational program for new college hires." He also launched an internship program and recently hired a third accountant who completed it.
Unique challenges in the trailer industry: "During the last downturn from 2008-2010, the total industry demand dropped by 80 percent from peak levels.
This level of cyclicality requires the company to build significant flexibility into our manufacturing operations … Equally important, [it] requires the company to maintain a strong balance sheet in order to navigate the peaks and troughs."
Givebacks: Taylor has coached his kids' soccer and basketball teams and served on the budget and finance committee for his church.
Downtime: Outdoor activities, including exploring Eagle Creek, Turkey Run and other parks.•
Check out more CFO honorees.
Please enable JavaScript to view this content.