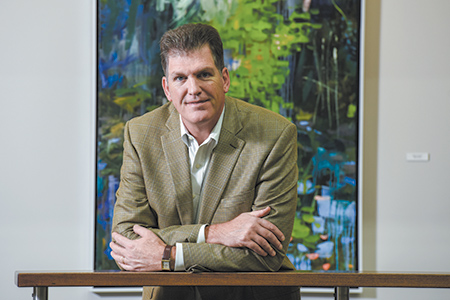 Chief Financial Officer
Forum Credit Union
Formed in 1941 by employees of Indiana Bell Telephone Co., Forum was initially an all-volunteer organization. It has since grown to 13 branches serving more than 130,000 members with total assets exceeding $2 billion. Welch joined in 2011, creating a financial blueprint to rebuild the credit union's fiscal strength. "Our net worth fell quite a bit [during the recession]," he said, "and we needed to rebuild our capital. We ended up originating the same amount of first mortgages but then selling them to the secondary market while still retaining the services. They'd finance with us, we'd sell the loan, and we would still take the payments and handle insurance. We had the best of both worlds and rebalanced our balance sheet."
Education: "It's a sad story—I'm kidding—but I've known since seventh grade that I wanted to be an accountant," Welch said. "Making everything balance, I'm loving life when that happens." He earned his bachelor's in accounting from Elmhurst College and his MBA from Anderson University.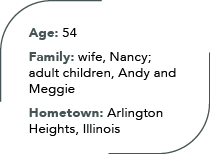 Career path: Landing his first job, he admitted, was a fluke. "I didn't even know what a credit union was," he said. Nonetheless, he worked from 1990 to 1995 at Meadows Credit Union in Illinois, advancing to controller. "I fell in love with the industry and what it was doing." He stayed in the field, becoming vice president of finance at Arsenal Credit Union in St. Louis and then controller and later CFO at Forum Credit Union. 
Major achievements during his tenure: In the past five years at Forum, membership grew 29 percent, to 30,300; assets grew 43 percent, to $396 million; and loan balances grew 55 percent, to $391 million.
Recent business challenge: "Our organization excels in providing loans to our members. When the economy is on the upswing—as it has been for the past few years—my finance team is challenged with providing funding for the loan growth. We have been able to do this in recent years by providing good deposit products and rates to our members and other credit unions. We have also strategically borrowed at lower interest rates to provide liquidity and mitigate interest-rate risk."
Unique challenges in the credit union business: "Credit unions are not-for-profit cooperative financial institutions. We do not issue stock. The only way we can grow our net worth [capital] is through net income."
Givebacks: Welch is chairman-elect for the board of OneZone, the chamber of commerce representing Carmel and Fishers. He's also a member of the Hamilton Southeastern Schools Finance Committee and former school commission president and volunteer at St. Lawrence Catholic Church. In house, he serves on the board of the Forum Foundation, which provides scholarships and grants to teachers and schools.
Downtime: "I enjoy being with my family, whether it's for an event or meal, a weekend visit, or a family vacation to a new place. I also enjoy playing sports: golf, tennis, basketball and ping-pong."•
Check out more CFO honorees.
Please enable JavaScript to view this content.