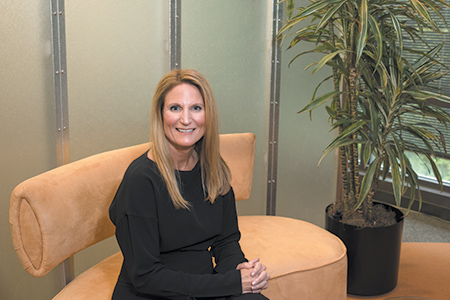 Chief Financial Officer, Chief Operating Officer
That's Good HR
With more than 1,000 temps a year completing 250 to 300 jobs on a weekly basis, That's Good HR has to send out a lot of W2s. Cline's work involves making both the clients and these temp workers happy—while also ensuring that the company makes a profit. 
Education: "I've always loved to work," Cline said. "I knew going into college that I wanted out as fast as I could to get to work and make money." Her drive translated into a bachelor's in business and accounting from the Indiana University Kelley School of Business.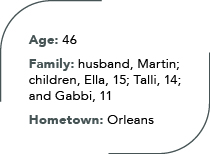 Career path: Cline went directly from school to Deloitte & Touche as a staff accountant. "I don't even remember what the offer letter looked like," she said, but she does admit to being naive at first. "I didn't even know what public accounting was," she said. Next stop was Goodwill Industries of Central Indiana, where she served as director of finance, and then in the same position at the for-profit startup, eSkye Solutions. "I didn't want to be pigeonholed. The longer you stay, the harder it is to break out to the for-profit world. I needed more experience in corporate America, so I decided to leave for a dot.com startup. I learned a lot, fast." She's been with That's Good HR since 2004. "When I came in, our temp division was just getting started." She had to build an infrastructure for taxes, invoicing and more.
Major company achievements during her tenure: Weathering the financial crisis, which hit the temp industry hard, surviving even after That's Good HR lost a major government contract that accounted for half of the company's business. The company was also recognized as one of the 25 fastest-growing private companies in its field, and every year since 2010 has been awarded Best of Staffing by Inavero, a B2B consulting firm that does industry-specific client-satisfaction award programs.  
Recent business challenge: "The Affordable Care Act was a challenge to the staffing industry due to high turnover and short assignment lengths," she said. "We analyzed a plethora of new insurance vehicles designed for our industry to meet minimum coverage and affordability dictated by ACA." Navigating the fluctuating health care world still poses challenges. "The ACA-compliant plans do not help our temp workers. They are only looking to be here two to three months and then they want a job where they would get benefits. It's very difficult for any high-turnover industry."
Unique challenges in the staffing field: Cline points to the high volume of transactions, the high turnover of temporary employees, and compliance regarding employment practices.
Givebacks: Cline has taught accounting classes at both the University of Indianapolis and Ivy Tech Community College. She also teaches Zionsville history to children in the town's public schools and teaches religion at St. Alphonsus Liguori Catholic Church. 
Downtime: family, reading, tennis•
Check out more CFO honorees.
Please enable JavaScript to view this content.