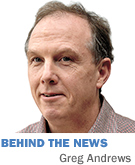 Simon Property Group Inc., since its founding in 1959, has unequivocally been one thing: a retail real estate company.

The company said it hasn't lost faith in brick-and-mortar retail but now is broadening its development focus in a quest to continue increasing the value of its real estate holdings.

"We have a significant opportunity to improve our portfolio with the densification of our centers with the addition of mixed-use components—hotels, multifamily, office and others," CEO David Simon said in a conference call with analysts this fall.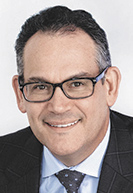 Simon
"The math is the math. The opportunities are the opportunities," he added. "As things have changed, we are going to have more mixed-use opportunities."

For a glimpse of the future, look to the colossal King of Prussia mall, which sits in Philadelphia's suburbs and is one of the nation's largest shopping centers. Instead of searching for another department store to replace a J.C. Penney that closed in July, Simon is thinking bigger—a hotel, apartments, offices and more.

"We didn't need another department store," David Simon said, noting the mall has a fleet of posh department stores, including Bloomingdale's, Neiman Marcus, Nordstrom and Lord & Taylor.

"One thing you cannot do is replicate the real estate we have, and that's a unique, unbelievable opportunity. It's going to be a significant investment."

Similarly, Simon last month announced that it was expanding Phipps Plaza in Atlanta's tony Buckhead neighborhood by adding the city's first Nobu Hotel, a Nobu Atlanta restaurant, a 90,000-square-foot Life Time athletic center, a 12-story office building and a three-story parking garage.

It's worth noting that the "densification" strategy is an option for Simon because of its focus on high-end properties in upscale, sought-after locations. In what has proved to be extraordinarily good timing, Simon three years ago cast off its Class B and Class C malls—property classes that have been especially hard hit as retail sales shift online. Analysts say the weakest malls often have little or no leverage to attract new tenants when anchors leave.

That's not to say Simon has been spared from challenges. On the analyst conference call, the best Simon President Richard Sokolov could say about mall traffic was that it was "stable." He said that, in response to the shifting retail landscape, Simon is scaling back its reliance on apparel retailers. The percentage of new leases signed with apparel retailers is down about 20 percent, and the percentage devoted to food and entertainment is up 20 percent, Sokolov said.

Through the bumpy times, Simon has been able to keep its long record of strong performance on track. Its dividend is up 12 percent from a year ago, and in the latest quarter, occupancy, same-store sales and base rents all rose from the same period in 2016.

On the call, David Simon said that "we'd certainly love a better natural retail environment" and "we'd like a more stable retailer environment," but, "we've got a great real estate operating model that has historically worked over many years and many cycles. We've weathered many storms one way or another."

Indeed, Simon's relative serenity stands in stark contrast to what middle-market mall owners are experiencing. Retailers report significant leverage in cutting rent payments when leases come up for renewal. For example, Tennessee-based Genesco Inc.—parent of a range of mall chains, including Zionsville-based cap retailer Lids Sports Group—said this month it has negotiated nearly 200 lease renewals this year, in the process cutting cash rent 16 percent.

"We went out and visited with our major landlord partners, and we understand each other's challenges, which is helping both of us reach solutions that we can both live with," CEO Robert Dennis said on the call.

Genesco said about 35 percent of its stores are in Class A malls, 45 percent are in Class B, 15 percent are in Class C, and the remainder are in a hodgepodge of other locations.

The company on Dec. 1 reported weak results in its fiscal third quarter, including a 6 percent decline in Lids' same-store sales. Investors shellacked the company's shares in response, knocking 18 percent off their value that day.

The company blamed a variety of factors, including "low levels of mall traffic," adding that "the dramatic shift in consumer shopping behavior away from stores to digital continued across all of our divisions."•