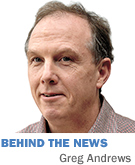 Banks aren't usually among a community's fastest-growing businesses. But most banks are vastly different from Carmel's Merchants Bancorp.

Since 2012, Merchants' assets have swelled from $936 million to $3.2 billion, gross loans have ballooned from $583 million to $2.1 billion, and deposits have climbed from $815 million to $2.9 billion. And the blistering growth hasn't come at the expense of profits, which totaled $34.4 million through the first nine months of 2017—already more than the bank earned in all of 2016.

"The company's business model is quite unique, but its track record is tremendous," summed up Sandler O'Neill & Partners analysts R. Scott Siefers and Brendan Nosal in a report last month.

Indeed, the company—which splashed into the spotlight on Oct. 27 with its $115 million initial public offering—looks little like its bank rivals in central Indiana, which typically focus on the bread-and-butter business of drawing in deposits and making loans in their home markets.

Merchants has a different playbook, a reality that stems from its roots as a mortgage banker focusing on apartments.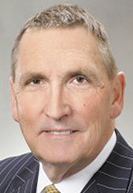 Petrie
Michael Petrie and Randall Rogers, alums of the former Merchants National Bank in Indianapolis, launched the business as P/R Mortgage in 1990, a year before the old Merchants was acquired by Cleveland-based National City Corp. They decided to revive the Merchants moniker in 2009 after acquiring Greensfork Township State Bank in Lynn and Symphony Bank in Indianapolis.

Today, Merchants Bancorp has three prongs: P/R Mortgage, which originates more than $1 billion in multifamily mortgages across the country annually and handles servicing for more than $6.5 billion in loans; Merchants Bank of Indiana, which has five offices and the seventh-largest share of deposits in the Indianapolis market; and Warehouse Lending, a division that extends credit to loan originators for residential mortgages.

Merchants wasn't even in that last business until the unlikeliest of times—the 2009 financial crisis. Company executives saw opportunity as big banks pulled out of the market—an irrational move, they figured, given that the loans were low-risk, conformed with requirements for purchase by government programs, and typically were sold within 30 days of origination.

"All the big banks had run from that," said Michael Dunlap, a Merchants Bancorp executive since 2009 who will become its president in January. "They were kind of running away from the fire, and we kind of ran into it."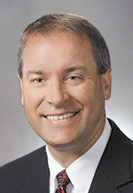 Dunlap
The fact that competitors were zigging while Merchants zagged "didn't bother us because we understood the business," said Dunlap, 51.

Through the first nine months of this year, Warehouse Lending has generated 41 percent of Merchants' profits. The division has funded $17.3 billion in originations. That's down a shade from the $18.0 billion in originations through the same period of 2016 but still impressive considering that the mortgage market contracted 9 percent in that span.

The successful move into warehouse lending is just one example of Merchants' propensity for finding business opportunities without ratcheting up risk, said Mike Renninger, a principal with banking specialist Renninger & Associates in Carmel, which did work for the company several years ago.

"The thing that is really amazing to me is, Merchants Bancorp is able to drive the kind of earnings it does by taking considerably less risks than commercial banks," he said.

Merchants Bancorp's stock has enjoyed a nice bounce, to around $21, since going public at $16, just below the range of $17 to $19 at which it expected to debut.

Despite the strong start, analysts say it will take time for Wall Street to fully embrace the stock. That's in part because its real estate focus makes its performance more volatile than that of most banks, and in part because there is a dearth of similar U.S. financial institutions with which to compare performance.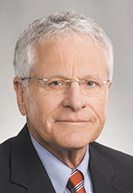 Rogers
Even so, Sandler O'Neill analysts Siefers and Nosal say in their report, "the important thing to keep in mind, in our opinion, is that [Merchants'] least impressive periods of performance beat out nearly every other bank in the country."

Another reason for being bullish: Merchants was able to perform impressively despite being strained for capital. While it raised nearly $11 million in a private placement of common stock in 2014 and another $41 million through preferred stock sales in 2015 and 2016, Merchants has had to pass on loans it lacked the means to fund.

That changes with the infusion of cash from the successful IPO, SunTrust Robinson Humphrey analysts Michael Young and Nick Alter said in a report. They estimate that removing that limitation should allow Merchants to boost its earnings more than $5 million over two years.

The fact that Merchants until now rarely tapped outside investors to fund its growth has been a boon to company founders Petrie, 63, the CEO, and Rogers, 71, who will transition next month from president of Merchants to vice chairman.
The pair, who collectively owned 91 percent before the IPO, still have a 68 percent stake that's worth more than $400 million. The 157-employee company overall has a $596 million market value.

Not bad for a business that began with two employees 27 years ago.•