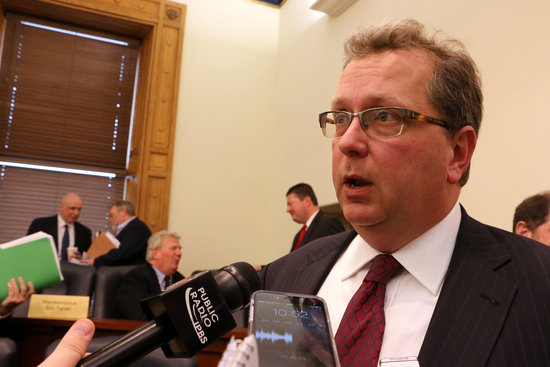 One of the most powerful Republican lawmakers in the Indiana Senate says he is stepping down.
State Sen. Brandt Hershman, chairman of the Tax and Fiscal Policy Committee, said in a news release Friday that he is resigning from his Lafayette area Senate seat effective Jan. 2.
Hershman has served in the chamber since 2000 and built a reputation as a policy heavyweight in tax, utility and telecommunications issues. In a statement, he described his time in the Senate as focused on "making sure Hoosiers are getting the best and most efficient government services for the smallest cost."
In the Senate, Hershman sponsored a balanced budget constitutional amendment (which will be eligible for voter ratification in 2018), several tax-cut bills and a law that deregulated the state's telecommunications industry.
Hershman, a practicing attorney, says he will be joining Barnes & Thornburg's Washington D.C. office. He did not elaborate on his reason for stepping down.
Republican Senate leader David Long lamented the departure. He said Hershman offered "wise counsel" and said he will miss his longtime friend.
Hershman's announcement comes just a few months after Senate Appropriations Committee Chairman Luke Kenley, R-Noblesville, stepped down after 25 years in the chamber. The combined departures strip the Senate of significant tax and budget experience.
House Speaker Brian Bosma, R-Indianapolis, called Hershman a "tremendous leader," who has played "a key role in Indiana's success story. His command of tax and fiscal policy along with his prowess on technology and communications issues has served Indiana well."
Please enable JavaScript to view this content.