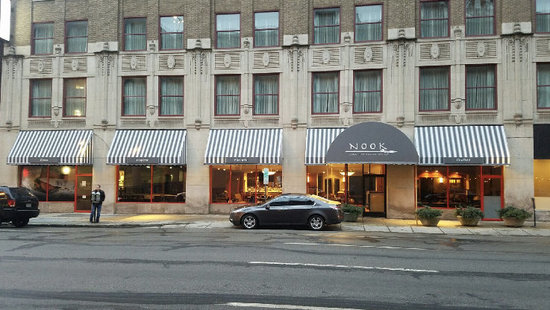 Intense competition among steakhouses in downtown Indianapolis has led one restaurant owner to switch gears.
John Vassallo closed Mo's … A Place for Steaks in October and posted a sign on the door saying renovations were underway. Vassallo plans to reopen the restaurant at 15 E. Maryland St. on Feb. 6 as Nook, a Paleo-influenced diner.
"We're really going to be focused on healthy food, helping people understand their food stories," Vassallo said. "We want them coming in and chatting and eating with us and tuning into their bodies, understanding how they feel after they eat different things."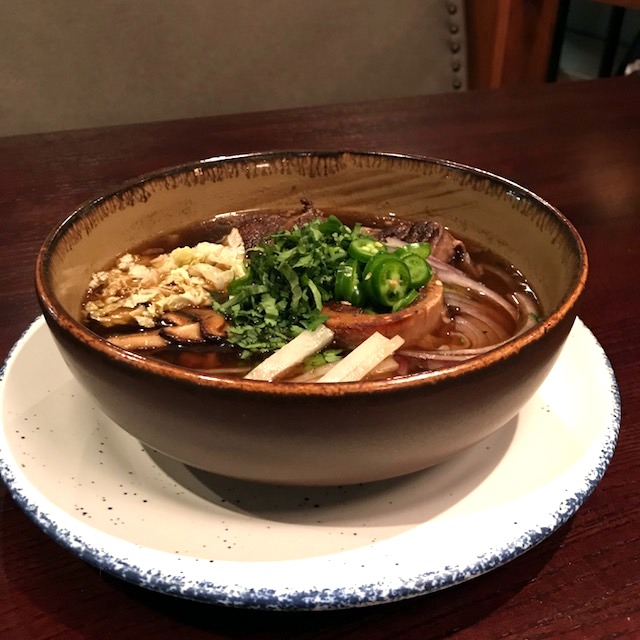 By "Paleo-inspired," Vassallo means that people who follow the Paleo diet—with its emphasis on meats, vegetables and other foods that could have been hunted or gathered by our stone-age ancestors—will find plenty they can eat.
But so will those who suffer from gluten allergies or who focus on specialty food regimens, such as the low-carb keto diet or Whole30 diet, which bars sugar, alcohol, grains, legumes, soy and dairy.
Vassallo, who owns a Mo's steakhouse in Milwaukee and six Irish pubs, including one in Noblesville, was inspired to open Nook after one of his employees developed a thyroid problem and determined that a special diet could help her avoid a lot of medication. But that diet made it tough to eat out. So when she and Vassallo visited a Paleo restaurant owned by one his friends in Houston, they were inspired to do something similar in Indianapolis.
"I took a look at the marketplace and realized that the more and more I talked to people of all ages, all economic groups, I found they're all just eating better if they can," Vassallo said. "I've been in the restaurant business for 30 years and this is finally the time when people really are making the choice to eat healthier."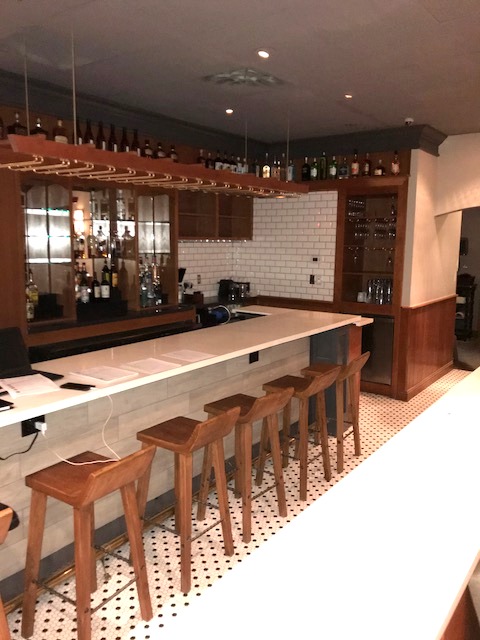 He acknowledges that making the restaurant a go won't be easy and it could take time to educate the Indy public on the types of food the restaurant will offer. But Vassallo said he plans to hire highly-educated staff to help customers make selections that will accommodate the food sensitivities they already know about and help them understand their reactions to all foods better.
"We know early on that it could probably take a long time to get somebody's order," he said.
The restaurant is getting a whole new look to match the new menu. The design includes subway tile, white granite countertops and wooden tables.
Vassallo said he's going for a farm-table diner feel—casual but elegant.
"We know the people are going to do their cross fit or yoga and then come by, and they should be comfortable doing that," he said. "Or, if they're in town for business and want to stop by, they should be comfortable, too."
Please enable JavaScript to view this content.