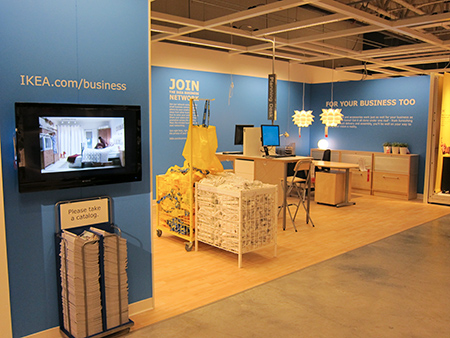 Following nearly two years of anticipation, Ikea finally opened its doors in Fishers.
The Swedish furniture retailer started serving meatballs and selling couches Oct. 11. It is the company's first store in Indiana and 45th in the United States.
Ikea announced plans for the $40 million store in fall 2015 and started construction the following year. The 289,000-square-foot, one-story building and 1,000-space parking lot sit on 35 acres along the east side of Interstate 69, just south of the 116th Street exit.
Nearly 40 room arrangements—including layouts for living rooms, dining rooms, kitchens and bedrooms—are spread throughout the store, along with three layouts for entire homes.
As expected, the store has already attracted more development. Chicago-based eatery Portillo's opened its first central Indiana outlet adjacent to Ikea in September, and sports entertainment venue Topgolf opened two days after Ikea, just across the street from Portillo's.•
Please enable JavaScript to view this content.