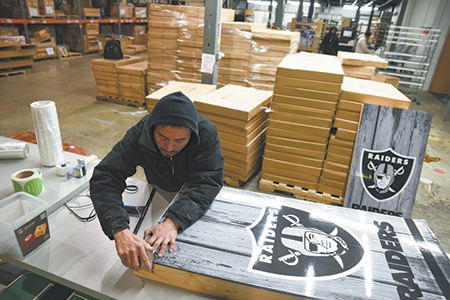 Indianapolis-based private equity firm Centerfield Capital Partners recently raised $310 million for a new investment fund—a cash stockpile it's already tapped to invest in six companies, two of them local.
The local companies are produce distributor IF&P Foods, parent of Indianapolis Fruit, Piazza Produce and several other companies; and Wild Sports, which makes sports-themed tailgating games and accessories.
This fund is by far the largest ever raised by Centerfield, which was founded 20 years ago and collectively raised $347 million for its three prior funds, mostly from institutional investors.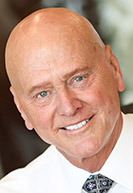 Lutzke
Centerfield was among a handful of partners that invested in the two local firms. Indianapolis-based IF&P and Westfield-based Wild Sports say the investments will help fuel big growth plans.
Neither Centerfield nor the two companies would reveal the exact amount of the investments, but Centerfield founding partner Scott Lutzke said each was between $7 million and $35 million—the typical range for all the firm's investments.
Centerfield—along with Indianapolis-based Cardinal Equity Partners and Chicago-based Expedition Capital Partners—invested in Wild Sports in October, and the three firms now own a majority stake. The other owners are Wild Sports founders Todd Hines and Gregg Browne; President Jack Queally; and Todd's brother, Scott Hines.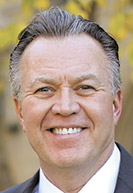 Queally
The company, founded in 2004, sells through retail stores and online–and has big ambitions to expand what it sells and where.
"I wouldn't want to put numbers to it, but we do have very aggressive strategic growth plans," Queally said.
Wild Sports makes cornhole boards, block-stacking games and other outdoor games and accessories. The company holds licenses with the National Football League, Major League Baseball, the National Hockey League and more than 500 colleges and universities, allowing it to put team names and logos on its merchandise.
The licensing agreements were part of what made Wild Sports attractive, said Centerfield Senior Partner Faraz Abbasi.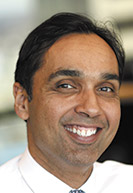 Abbasi
"These guys are the only company that can sell these kinds of products in the retail market," Abbasi said. "Uniqueness is key to retailers."
The company has 50 employees in Westfield. Another five handle product development and graphic arts from a Charlotte, North Carolina, office.
Queally declined to disclose the total amount of outside investment or Wild Sports' annual revenue.
But he did say the infusion will help Wild Sports achieve its goal of adding product lines, possibly through acquisition. It is also investigating international distribution. The company distributed only in the United States and Canada before it recently took its first order from Japan.
Online sales, which today account for about 15 percent of sales, should be another avenue for growth, Abbasi said.
"We are just barely scratching the surface in terms of internet sales," he said.
Expanding footprint
In the IF&P deal, the lead investor was Maryland-based Rotunda Capital Partners LLC, which brought in Centerfield and other partners.
"We really weren't looking for an investor or anything. Rotunda approached us, and we listened to what they had to say," IF&P CEO Greg Corsaro said.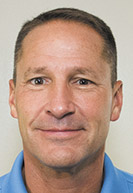 Greg Corsaro
Indianapolis Fruit Co. launched in 1947, and Piazza Produce opened in 1970. The two merged in 1997 to form IF&P.
IF&P has about 775 employees across nine companies, most of whom are in Indianapolis. The company distributes food in 17 states.
Previously, IF&P was owned by five individuals: Pete Piazza, Joe Corsaro, Dan Corsaro, Mike Mascari and Chris Mascari. Now, this group—plus Greg Corsaro—owns a combined 20.5 percent of the company, with the outside investors led by Rotunda owning the remainder.
IF&P liked that Rotunda had experience with distribution, acquisitions and finance—expertise that can help IF&P pursue growth plans, Greg Corsaro said.
For its part, Centerfield liked IF&P's strong management and growth prospects, Centerfield partner Michael Miller said.
"They're a market leader in their category," Miller said. "What IF&P has built over the better part of a century is truly impressive."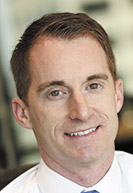 Miller
Corsaro said IF&P would like to expand distribution into new states, likely through acquisitions. As that happens, the company would also likely need to beef up its current facilities. The firm handles food processing, distribution and repacking.
IF&P expects its 2017 sales to be $339 million, Corsaro said, and, without acquisitions, the company is forecasting at least 4 percent to 5 percent annual growth over the next five years.
Centerfield history
Centerfield invests in established companies within a variety of industries, including manufacturing, consumer products, health care and specialty chemicals.
Much of its funding comes from institutional investors like banks, insurers and state pension funds. Lutzke declined to name any of these investors, citing U.S. Securities and Exchange Commission rules, but the Indiana Public Retirement System lists Centerfield as one of its "private markets" investments in its latest annual report.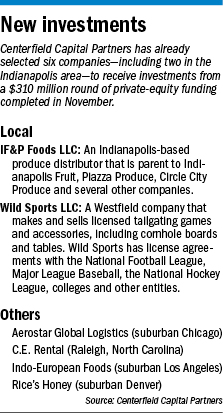 The company's most recent investments come out of Fund IV, the fund-raising for which closed in November. The six investments so far represent about a quarter of the fund, Lutzke said.
Centerfield's Fund I raised $60 million and invested in 22 companies. Fund II raised $116 million; Fund III, which closed in 2013, raised $171 million.
Centerfield says more than two-thirds of its investors from prior funds are also investors in Fund IV.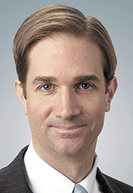 Birge
The fact that Centerfield has been able to raise more capital for each successive fund speaks well for the firm, said Indianapolis attorney Jim Birge, whose expertise includes corporate finance.
"It's an indicator that its institutional investors have been happy with the performance of Centerfield," said Birge, a partner at Faegre Baker Daniels. "If you have real challenges with performance, you might not get to have another fund—or it might be materially smaller than the one before it."
Investors in Fund I reaped annualized returns in the "mid-teens," Lutzke said, with Fund II generating returns in the "high teens" and Fund III in the "mid-to-low teens."
In raising capital for Fund IV, Centerfield partnered with the U.S. Small Business Administration's Small Business Investment Co. program. Centerfield raised $160 million, and it tapped into SBIC for the other $150 million.
The program works like this: The SBA loans money to SBICs such as Centerfield, and the SBICs then make money available to small businesses in the form of debt or equity financing. The SBA makes its money back through program fees plus interest SBICs pay on the loans.
Centerfield also used the SBIC program to boost its first fund. The firm spent two years raising $20 million, and supplemented that with $40 million from the SBA.
Access to the SBA funding was crucial early on, Lutzke said. "We couldn't have really done much with $19 [million] to $20 million. You just can't get the diversification."
Even though Centerfield is able to raise much larger amounts now, Lutzke said participating in the SBIC program still has its advantages.
Borrowing from the SBA is less costly than borrowing from other sources, which means Centerfield can boost its returns. And SBA funding allows firms to raise capital more quickly, he said. Centerfield began fund-raising for Fund IV in January 2016.
"It cut in half the time that we were out fund-raising," Lutzke said.•
Please enable JavaScript to view this content.