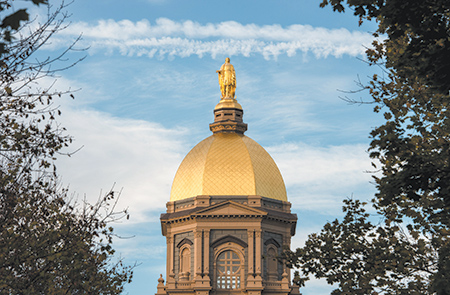 For some, a new year with its blank slate is refreshing.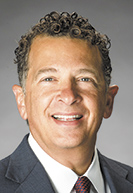 Nanni
For others, it's unsettling. Such is the case for Louis Nanni, vice president for university relations for the University of Notre Dame.
"The first day of the new year, when everything goes back to zero, you get this pit in your stomach," said Nanni, who has been responsible for fundraising for the Catholic institution for 15 years. "You feel that every single year."
But maybe especially this year. After all, Notre Dame was the beneficiary of four of the top five—and six of the top 10—gifts by individuals of $1 million or more in Indiana, according to data compiled by IBJ.
Those gifts were among the $302.9 million in big gifts given by 28 individuals to Indiana not-for-profits, which is up from the $267 million donated by 31 individuals in 2016.
Notre Dame's six big gifts totaled $205 million. And that doesn't include a multimillion-dollar donation from Allan and Radwan Riley for scholarships. The exact amount of the gift was not disclosed—which makes it ineligible for IBJ's list—but the university says it is the largest gift in its history directed toward financial aid.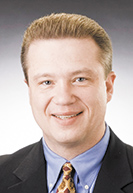 Stanczykiewicz
"Year in and year out, Notre Dame is very successful," said Bill Stanczykiewicz, director of The Fund Raising School at the Indiana University Lilly Family School of Philanthropy. 
The other major gifts announced in 2017 also mostly went to higher education institutes. Only six of the 28 gifts of $1 million or more went to an organization that wasn't a college or university.
The big gifts made it a record year for Notre Dame in terms of total amount given or pledged and total amount collected. But now it's 2018, and Nanni's office is back to zero.
"You just try to keep your head down, work really hard and stay humble," he said. "We would be incredibly foolish if we took credit at the university for any or for all of these gifts. This is an act of supreme generosity and sacrifice on behalf of many families."
So how does Notre Dame do it? 
The special formula is that there is no special formula.
"I wish there were a kind of catch-all theme to it," Nanni said. "But everything is kind of done on a case-by-case basis."
Sometimes, Notre Dame initiates the conversation with a donor and suggests one or several ideas to see if there's any interest. Other times, the donors approach the school about a personal passion.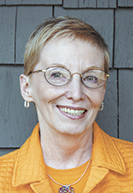 White
"I think we often think it's the development officer that comes up with the idea," said Jessica White, president of Indianapolis fundraising consulting firm Jessica White Associates. "But people who have that kind of capacity and are philanthropic want to make a difference and want to give back … so they're thinking about it without anyone actually mentioning it to them from the organization itself."
And occasionally—as happened with the gift from the Rileys this year—officials get an unexpected phone call from lawyers saying there is money from an estate designated for the university.
"It was a trust that Allan Riley had set up that we didn't know anything about," Nanni said.
Usually, that's not the case, according to fundraising experts.
"Major gifts like that just don't come out of the blue," White said. "There's usually a lot of planning going into it." 
Nanni said Notre Dame officials typically work on their relationships with donors for years, but that doesn't mean it always takes years to receive a major gift. 
"It's hard to kind of put a finger on it because there's so much variability," he said. "And just when you think you figured out the recipe, something happens that totally dispels your understanding."
Sometimes, donors have given Notre Dame large gifts multiple years in a row. For example, aviation-industry leader Kenneth Ricci and his wife, Pamela, announced a $100 million unrestricted donation last year, but also gave $5 million for an outdoor practice field for the Band of the Fighting Irish in 2016.
White said organizations used to stay away from major donors after a big gift announcement, because donors often wait three to five years in between those gifts, especially if they pay in installments.
And often, if one not-for-profit was in the midst of a capital campaign, others would postpone doing their own, according to White. 
But that doesn't seem to be the case anymore. "For all the planning that goes into this, there's still a lot of unpredictability," Nanni said.
He sees three components that contribute to a "stretch gift"—one that seems unusually large for the giver's resources—regardless of its size: The donor believes in the institution and its mission, the gift recipient has an idea that captures the donor's attention, and the donor trusts the organization's leaders to execute the idea.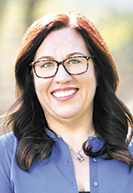 Pendleton
Jen Pendleton, vice president for Toledo, Ohio-based Aly Sterling Philanthropy's Indiana office, described the process of securing major gifts as both an art and a science.
"There are methodologies you can follow," Pendleton said. "But at the same time, it's also like dating."
While Notre Dame enjoyed a successful year of fundraising, organizations in Indianapolis didn't grab as large a share of the state's major gifts as they did last year.
In 2016, nine individuals gave $78.3 million to Indianapolis-area not-for-profits. This year, gifts from nine donors accounted for only $41.9 million.
The biggest local gift came from Fred and Judy Klipsch, who gave $12 million to Marian University for scholarships at the education college, which will be renamed the Fred S. Klipsch Educators College.
Last year, a $30 million gift to the IU School of Medicine from former Interactive Intelligence CEO Don Brown led the way in Indianapolis, followed by a $25 million donation from Andre and Julia Lacy to Butler University.
But experts aren't worried about the drop in major gifts. 
 "I don't think there's any cause for alarm right now," Pendleton said. "A lot of this could be timing cycles of campaigns."
Pendleton said she's seen donors give a big gift on Dec. 31, then turn around and give another big gift Jan. 1. 
"You never really know what's at play," she said. 
Stanczykiewicz said big gifts are often related to the health of the economy, and since the economy is still doing well, "the possibility for these seven-figure gifts is going to remain strong. … We don't know how many are in the process of being cultivated right now."•
Please enable JavaScript to view this content.