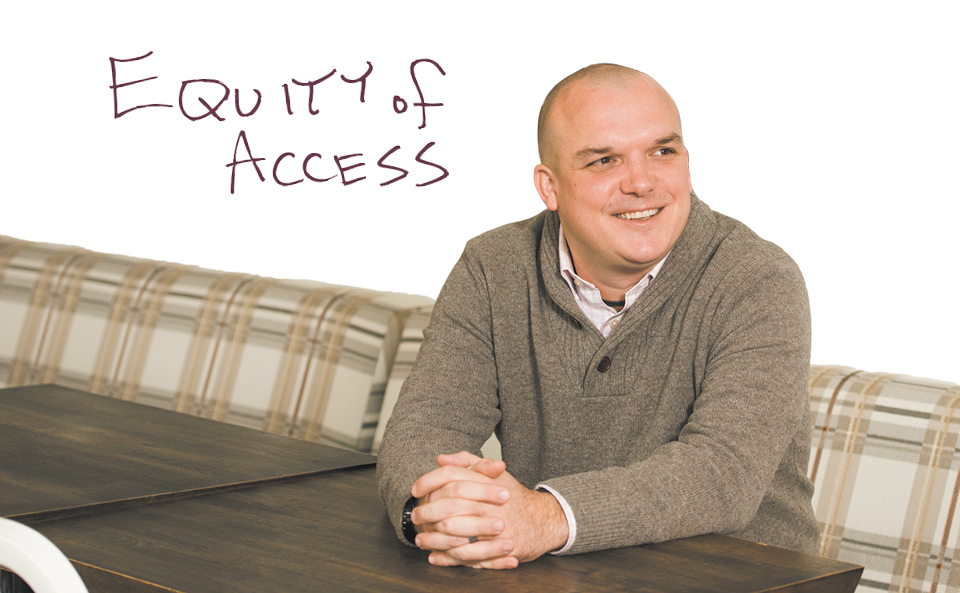 Founder and CEO
Crossroads Education
Director of Mathematics and Statistics Learning Centers and Academic Specialist 
IUPUI
Age: 37
Birthplace/hometown: Plainfield
Family: wife, Sarah; children, Josie, 6; Jack, 3; and Dylan, 1
Education: bachelor's in mathematics from Purdue University, master's in mathematics from the University of Texas at Austin, and doctorate in mathematics education from Purdue
Years with Crossroads: 2
Getting here: "It's very much true that it's in your blood," Berkopes said of teaching. With a 40-year educator for a mother, "I grew up with an understanding that one of the things you can do in the world to make an impact is teach." He taught K-12 in North Carolina, Chicago, Texas and Indiana before continuing his studies and becoming a professor and administrator.
Business challenge: "Creating Crossroads Education with my team of passionate creatives to pursue the ideas and models that were just thoughts in my head." So what needed to change? "We are asking the impossible of classroom teachers. We're stuck with a tradition built for manufacturing during the first and second world wars. We built huge high schools and we're stuck there. [But] there's no way lectures will ever work. You can't just talk at kids and help them learn, grow and develop in anything. [Schools have] focused on this authoritarian approach, but what we know from neuroscience is that the way people learn is collaboratively in groups with shared tasks and shared responsibility. We want Crossroads Education to be the catalyst that shifts the way the system works. We are in the trenches now as a startup. Every day, we are laser-focused on how to survive and continue to bring our programs and models to more and more students that need us. We believe that our mission is bigger than us and bigger than our success. Failure is not something that we entertain as possible."
Downtime: "I love to be outside on our family farm. We haven't had as much time of late, but there is nothing better than being in our garden growing food, playing with my little ones and enjoying ancient work."•
Check out more 2018 Forty Under 40 honorees.
Please enable JavaScript to view this content.