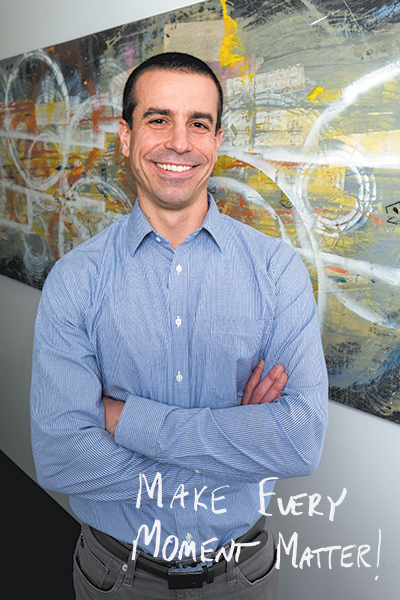 Vice President of Finance
High Alpha
The first chief financial officer of all of High Alpha's early-stage portfolio companies, Koriath has been instrumental in High Alpha's enterprise cloud companies, raising more than $40 million in investment capital.
Age: 38
Birthplace/hometown: Indianapolis
Family: wife, Natalie; children, Everett, 6; and Avery, 3
Education: bachelor's in business and economics from the University of North Carolina at Chapel Hill
Years with company: 2-1/2
Getting here: "My dad was a financial adviser, so I was always around discussion of stocks and bonds around the dinner table. I learned a few things from him and then went off to college thinking I needed to figure out what I wanted to do. I realized later, you don't need to know that exactly." Graduating after the dot-com bust, Koriath found a range of post-college analyst jobs for companies that included National City Bank, Onsite Health Diagnostics, Magellan Health Services and ExactTarget/Salesforce. "The merging of finance and tech was really where I found my sweet spot," he said. After time as director of finance for hc1.com, he joined High Alpha in 2015.
Transitional moment: "When I joined ExactTarget. I learned what a high-growth company looked like and the importance of culture."
Major achievements: "High Alpha has launched six new companies, invested in 21, and hired an amazing team since we started." Its portfolio now includes legal-transaction platform Doxly, training-software company Lessonly, software-as-a-service-optimization platform Zylo, and marketing platform Quantifi.
Recent business challenge: "Every day, there is a business challenge," Koriath said, "and that's why I love my job."
On putting up the money: "We look at hundreds of businesses a year to make a few investments." On High Alpha's venture studio: "We want to have as many business ideas as we can and go through a lot before starting a company. My goal really kicks in when we decide we are going to start one."
Givebacks: Koriath has been active with The Penrod Society and is a former chairman of its public relations and sponsorship committees. He is also on High Alpha's philanthropic committee and is joining the Orr Fellowship board.
Favorite place in central Indiana: "Running the trails at Holliday Park."•
Check out more 2018 Forty Under 40 honorees.
Please enable JavaScript to view this content.