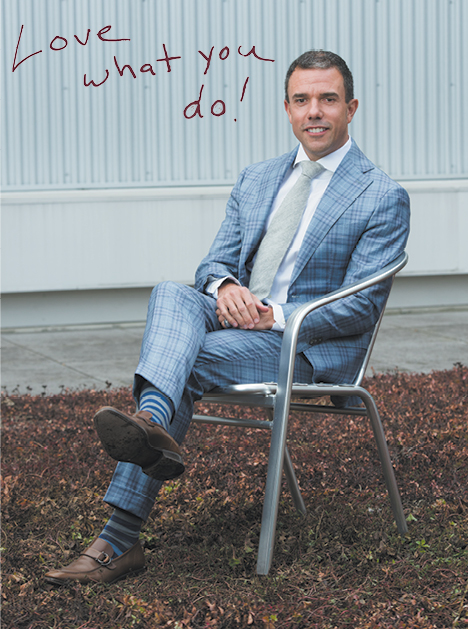 Principal
Gershman Partners
Age: 38 
Birthplace/hometown: Indianapolis
Family: wife, Susannah; children, Asher, 6; and Ari, 4
Education: bachelor's in business from the University of Michigan Ross School of Business
Years with company: 15
Getting here: In high school and in summers during college—where he focused on finance and real estate—Gershman worked in the family business. "I pretty much tailored everything to coming into our company," he said. And he did just that, right out of college.
Transitional moment: Forming Gershman Partners, the first time the real estate firm was exclusively in the hands of family members. "I remember one of the first meetings I had with my father and brothers and the excitement we all shared knowing that we were going to pursue real estate and other ventures on our own terms and utilize our skills and passion to execute at the highest level."
Major achievements: Creating and developing The Marietta on Mass Ave on a surface parking lot. "It's been a defining project for our company and me personally," Gershman said. "We took something boring, like an under-utilized parking lot, and turned it into a beautiful, modern, four-story mixed-use project with new and exciting tenants. It has the largest roof deck in Indianapolis with spectacular views of the city and Mass Ave. It doesn't hurt that we moved our office there this summer … ."
Recent challenge: Diversifying. "We all know retail is going through unprecedented disruption, and it's happening quickly," he said. "While there are many unknowns on how this will shake out … we are working every day on how to best react and stay ahead of these changes by working hard and thinking creatively." 
Family matters: "Everyone does a good job of separating business and personal, family stuff," he said of his clan. "We're close in business and closer in family."
Givebacks: Gershman chairs the board for Big Green Indianapolis (formerly The Kitchen Community) and serves on the board of Indy Fringe, which he believes "is critical to keeping creativity on Mass Ave."•
Check out more 2018 Forty Under 40 honorees..
Please enable JavaScript to view this content.