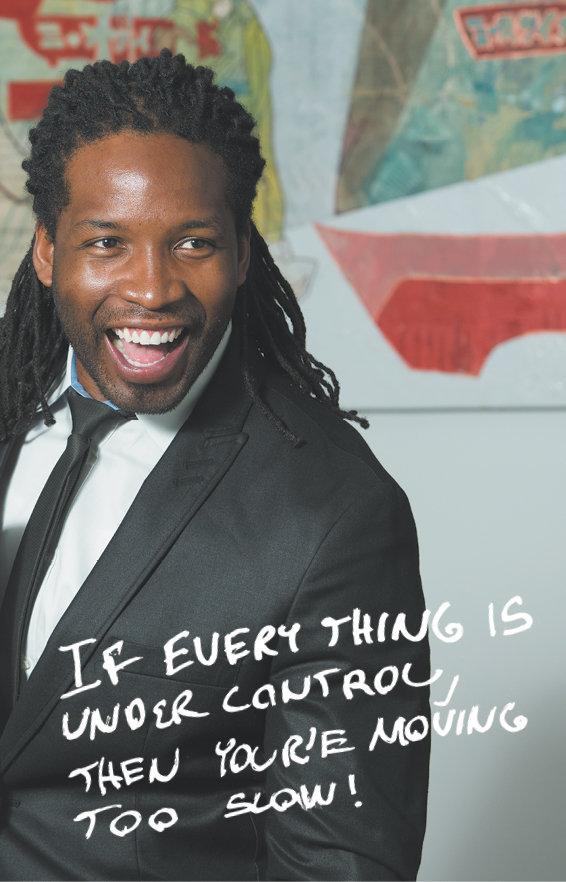 Associate, Director of Project Development
Shrewsberry & Associates
Rising to principal in the top minority-owned engineering firm in Indiana, Jointer also is an inventor of the Car Closet.
Age: 36 
Birthplace/hometown: Indianapolis
Family: twin children, Sarah Lucy and Jarvis Jr., both 5
Education: bachelor's in civil engineering from Purdue University
Years with company: 3
Getting here: "In sixth grade at John Marshall Middle School, a teacher put careers on the board. I didn't have enough patience to become a doctor and wasn't interested in being a lawyer. Engineer was number three and I excelled in math and science." Jointer worked through high school as a busser at the Crowne Plaza, interned at the Indiana Department of Transportation while in college, was project engineer and then director of business development with American Structurepoint, then took the leap to Shrewsberry. "It was a time in my life where I wanted to test my limits and go to a smaller firm to help myself and the firm grow."
Transitional moment: Jointer called transferring from John Marshall to Brebeuf Jesuit Preparatory School "a culture shock. It was going from people that didn't have much who portrayed having a lot to people who had a lot who portrayed having little."
Major achievement: Helping the company experience 10 percent annual growth in revenue and staff. "We're in a relationship-based industry. People see that we built a great company with great character. We're trustworthy, responsive and accountable." 
Recent challenges: "We are finishing up a public private partnership project called State Street at Purdue. This project totally transformed the campus."
As seen on TV… almost: "This is a mess," Jointer thought one day when looking around inside his car. He tried different ways of using the side-door compartment, developed prototypes and hired a company to do injection molding of his favorite design. His Car Closet was eventually picked up by a QVC national competition. He was also a finalist in a "Shark Tank" audition but didn't make it to the show. "I still have about 300 of those in my attic."
Givebacks: Jointer serves in an appointed seat for the City of Carmel Bond Bank. 
Sideline: Jointer has modeled for Adidas magazine and appeared in commercials, including one for Citizens Energy. "I don't pursue it, but I get calls when I'm needed."•
Check out more 2018 Forty Under 40 honorees.
Please enable JavaScript to view this content.