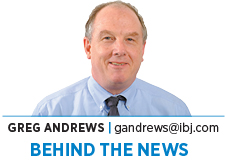 Downtown residents have been clamoring for a Target for decades, and Carson's recent announcement that it will close its Circle Centre department store—creating a gaping hole at one of the city's most desirable intersections—has brought those calls to a fever pitch.

Yet the funny thing is that, if the Minneapolis-based retail giant finally takes the plunge downtown, it might be at another site that almost no one is talking about—a 2.8-acre parcel at the southwest corner of North Delaware and East New York streets that's currently a parking lot for Regions Tower.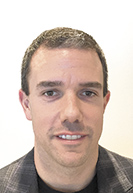 Gershman
Gershman Partners in late 2016 filed plans to build apartments and retail space on the site, and Gershman partner Eric Gershman told IBJ this month that groundbreaking is expected to occur within 30 days.

The $41 million project, dubbed The Ardmore, will include 131 apartments and 19,000 square feet of ground-floor retail—plenty of room for one of Target's new, small-format stores that it's targeting for densely populated urban areas and college campuses.

"We have presented it to them," Gershman told IBJ. "I don't think they have made any decisions."

Finding out Target's intentions is a trying exercise. Adrian Brown, an Indianapolis broker representing the retailer, said he was not authorized to speak on its behalf. He referred questions to Perri Hite, a regional real estate director for Target, who did not respond to inquiries.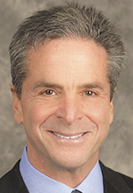 Perlstein
Meanwhile, Target spokeswoman Erin Conroy said in a statement that her company is continually exploring adding small-format stores but "at this time we have no news to share about downtown Indianapolis."
Mark Perlstein, a retail broker who is first vice president of CBRE, said he thinks the Gershman site makes more sense for Target than does Circle Centre, where shoppers would have to park in the below-ground garage.

The Ardmore will be in a part of downtown with superior traffic flow, and the project will boast an adjacent parking garage.

"I think the Gershman site allows for better circulation, better parking and ease of getting in and out," Perlstein said. "In today's retailing world, everything is about convenience, so I would think the [Gershman] site would be more desirable."
Other retail brokers say another potential downtown site would be Bottleworks, the $260 million mixed-use project planned for the intersection of Massachusetts and College avenues. But Isaac Bamgbose, asset manager for developer Hendricks Commercial Properties, said his firm hasn't had discussions with Target and is pursuing "a more localized feel" for the 200,000 square feet of retail space in the project.

"It just has to feel right," Bamgbose said. "We don't want it to feel like a shopping center. That's not what Mass Ave is. It is a destination for cool and creative concepts."

Retail brokers point out that there's a big gap between having attractive sites available and actually getting Target to commit to one.

The company plans to open only 35 new stores this year. It opened its first small-format location in 2012 and over the past two years has talked up the scaled-down stores, along with renovations of existing full-sized stores, as major drivers of its growth strategy. It now has about 40 small-format locations.

"The question is not whether a Target would work in downtown Indianapolis. It absolutely would and be highly successful," a veteran retail broker said. "The question is, how would it stack up against all the other opportunities Target would look at?"

It's perhaps encouraging that Target seemed on the verge of committing to downtown way back in 2007, when then-Mayor Bart Peterson was seeking proposals for the former Market Square Arena site.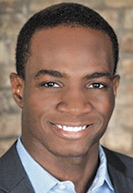 Bamgbose
A development team dubbed MarketAbility Partners proposed combining the MSA site with adjacent land then owned by Indianapolis developer Lee Alig to create a $150 million project with a 14-story condo, office and retail tower. A one-story, 135,000-square-foot Target would have extended to Washington Street.

MarketAbility's proposal included a letter from Bryan Chandler, a retail broker representing the retailer, expressing interest in the project but stopping short of providing an outright commitment.

"Working with the Real Estate team at Target, we have toured the market and examined the site. We have done preliminary research into the downtown market and believe that under the right circumstances, a Target store may work on the site," the letter said.

The project and a competing proposal hinged on city subsidies, which never materialized. The project languished after Peterson's November upset loss to Greg Ballard, who rode a wave of public outrage over rising property taxes, and the onset of the Great Recession put real estate development in a deep freeze.

Alig recalls the episode with melancholy.

"We were convinced in our minds that we would be able to bring Target to East Market Street," he said. "We were convinced that site was a one-of-a-kind site."

Nowadays, getting Target to sign on the dotted line would seem to be an easier exercise, given the improved population density downtown fueled by the apartment-construction boom.

Since construction began in earnest in 2008, the number of apartments downtown has increased more than 160 percent—from 4,300 to 11,300 units, according to the apartment brokerage Tikijian Associates.•