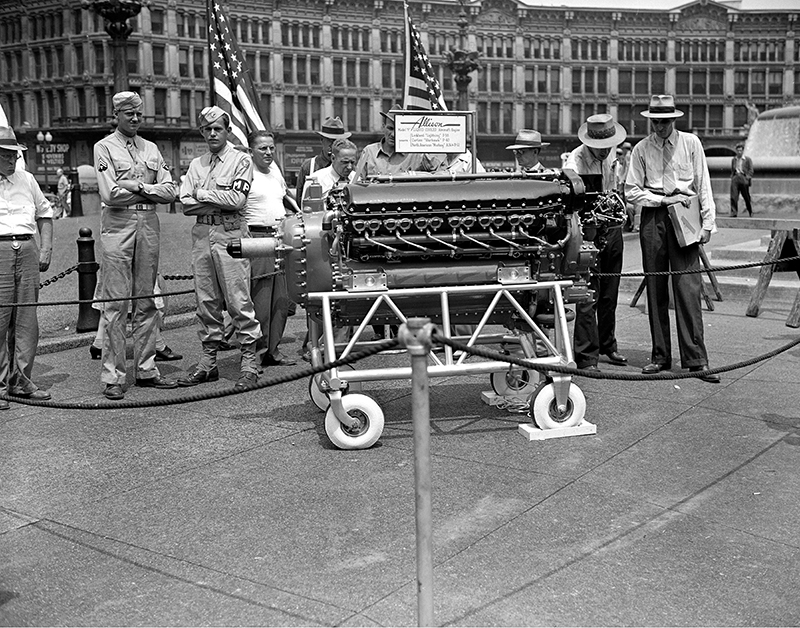 An Allison model "F" liquid-cooled aircraft engine is displayed on July 10, 1943, at the Soldiers and Sailors Monument on the Circle. Indianapolis-based Allison, then a division of General Motors, shipped more than 70,000 liquid-cooled engines to the U.S. government for fighter planes during the 1940s.
The "F" series engines were used largely in P-38 and P-40 planes. At its peak in October 1943, the company employed more than 23,000 people.
The photo is courtesy of the Indiana Historical Society and is part of the W.H. Bass Photo Co. collection.
More images are available at images.indianahistory.org.
Sources: Indiana Historical Society, The 456th Fighter Interceptor Squadron, Indiana Historical Bureau
 
Please enable JavaScript to view this content.