Should public schools be allowed to hire unlicensed teachers?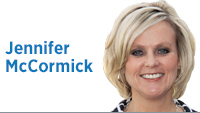 Ideally, Indiana would have an abundance of highly qualified individuals who are committed to education and excited to teach in our schools. However, the reality facing our state is less than ideal, and local schools are struggling with a significant teacher shortage.

As a consequence of the lack of teachers, and as a response to school districts across the state, legislation was crafted giving local school districts the option to fill up to 10 percent of their professional staff with unlicensed teachers. This language mirrored existing flexibility afforded to charter schools outlined in state law. Unfortunately, this same flexibility language was eliminated late in the legislative session.

As state superintendent of public instruction, I supported this language. More than 3,000 emergency teaching permits have been approved to meet the existing shortfall. Yet, those under an emergency license are forced to return to higher education and spend thousands of dollars to obtain a practitioner license. Many of these individuals have existing college debt, and districts struggle to convince them to accrue more.

In addition, individual districts have been forced to fill open positions with long-term substitutes, and even with that, there are not enough qualified substitutes to meet the demand. Too many schools now find themselves having to reduce or eliminate opportunities for students, and that unfortunate result cannot continue. Indiana has unlicensed, skilled individuals who can help meet our classroom needs.

Local superintendents, principals and school boards still have the power to decide whom they hire. The Indiana Department of Education has confidence in Indiana's administrators and school boards to use their best judgment when hiring candidates. Thus, hiring flexibility needs to remain a local decision.
In response to the teacher shortage, the department continues to seek out teachers through several initiatives. EducateIN.org provides a resource for prospective teachers (high school students, university undergraduates, career transfers) to explore license pathways and the benefits of becoming an educator. EducateIN.org focuses on developing, supporting and retaining talented educators.

In addition, the department is providing free access to Indiana.Teachers-Teachers.com. This nationally focused online platform enables schools to recruit and review candidates. Employers are able to post open positions, and job seekers are able to easily apply with a profile. We will use feedback and reports created from participating candidates and employers to develop specific resources and training related to best practices. The department also reviewed teaching assignment codes to broaden the scope of opportunity for what our educators can teach.

Last, I am fully aware educator pay and autonomy in the classroom must continue to be part of the conversation with our lawmakers—a conversation that must lead to action.

Short-term solutions are in place to give districts immediate assistance, while outreach efforts continue so Indiana positions itself as an ideal place to teach. By working together for student success, we can create long-term solutions to Indiana's teacher shortage.•


Click here for more Forefront columns.

__________

McCormick is state superintendent of public education and a former language arts teacher and administrator. Send comments to ibjedit@ibj.com.