Should public schools be allowed to hire unlicensed teachers?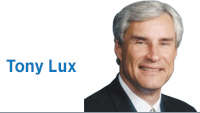 There is a severe teacher shortage in Indiana and across the country. This crisis is dangerous for students and an example of, "You reap what you sow."

The Indiana Commission for Higher Education reported a 37 percent decline in graduates with teaching degrees from 2004 to 2014. Ninety-four percent of school districts report teacher shortages and half employ teachers outside their licensed area. In response, Indiana legislators in this session proposed allowing 10 percent of teachers in a school district to be unlicensed.

Allowing unlicensed teachers who are not properly prepared, monitored or evaluated is a dangerous, slippery slope. There is real danger for emotional, mental and even physical trauma for students at the hands of the unprepared.

K-12 teaching is not like college lecturing. In K-12 classrooms, the student mix includes academically resistant and behaviorally disrespectful students as well as students with learning disorders and other special needs. The goal is not how much a teacher knows, but how much a teacher can get his or her students to know. Effective teaching is both an art and a science that requires extensive training.

Blame for the teacher shortage should be placed clearly at the feet of state and federal government officials who have scapegoated, demeaned and devalued the teaching profession. The teacher-shortage crisis began with the national recession and the school-choice movement. Indiana reduced school funding by $300 million for consecutive years. To justify less funding, government officials claimed public education was both failing and overfunded. By their logic, failing schools meant teachers were ineffective and overpaid.
Teacher evaluations became tied to state test results and teachers were villainized as the sole reason for low student performance. Laws were passed to devalue experience and advanced degrees for determining teacher salaries. Charter and voucher schools, unfettered by unions, with lower salaries and fewer benefits were heralded as the solution. Public-school funds were diverted to an uncontrolled proliferation of charter schools and out-of-control increases to vouchers for private-school students. Add to that tax caps and uncollectible property taxes, and general-fund dollars both decreased and were diverted to pay debt rather than instruction and salaries.

The witch hunt to get rid of weak teachers cast a pall over the credibility of the teaching profession. New teachers cannot enter the profession with any kind of guarantee that in five to 10 years they will be earning much more than they are now.

High school students are perceptive. They see teachers demoralized to the point they do not encourage their own children to follow in their footsteps, much less their students.

Moving in the direction of unlicensed, unprepared "teachers" is dangerous to the future of our children. Implying that high-quality training is unnecessary diminishes the teaching profession in the very eyes of those who might consider joining it.

We are reaping what has been sown. It is time to sow new seeds of appreciation and value for teachers and our public schools. Only then will we reap an end to the teacher shortage.•

Click here for more Forefront columns.

__________

Lux is a board member of the Indiana Coalition for Public Education and retired superintendent of Merrillvillle Community Schools. Send comments to ibjedit@ibj.com.