Three years post-launch, Indianapolis-based High Alpha is soaring even higher than the expectations of its four all-star entrepreneur founders.

Since its takeoff, investor High Alpha has grown its stable of studio companies from three to nine. Those are companies it has founded or co-founded (and in which it still holds a considerable ownership stake) that receive High Alpha's help with aspects like administration, design, marketing, leadership and finance.

Within a year, High Alpha officials said, they expect to have 12 studio firms, although they declined to divulge the focus of the three companies readying for liftoff.
High Alpha's stable includes some of the area's hottest startups, including ClearScholar, an ed-tech firm; Doxly, which operates a platform to manage legal transactions; Sigstr, a maker of software to create and manage company-wide email signatures; Zylo, which helps firms manage their software subscriptions; Structural, which develops software designed to better connect employees and employers; and Quantifi, which manages a marketing platform.

More than $53 million has been invested in those companies, including $35 million from outside investors.

Among the recent highlights: Zylo in January secured its second round of funding—including from big names in the world of cloud computing. The company, founded in June 2016, landed $9.3 million in Series A funding, which typically refers to a firm's first significant round of venture capital financing. The company landed $3.3 million in seed funding in October 2016.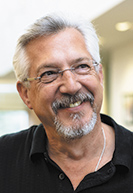 Hanak
In November, High Alpha firm Lessonly raised $8 million in Series B funding, after raising $5 million in Series A funding in spring 2016. In August, Sigstr raised $5 million in Series A funding from local and national investors, including Boston-based Battery Ventures and inbound-marketing-software company Hubspot, putting the firm in the rare company of Hoosier tech firms that have attracted corporate investments.

"There's a tremendous buzz around High Alpha," said John Hanak, managing director of Purdue Ventures, which was founded in 2015 and oversees three venture capital funds. "They've put Indianapolis on the map as a place where deals get done, and that's been very healthy for the [local tech] ecosystem."

The total number of full-time employees actually working for High Alpha has grown from four to 23, while the number of people employed at its studio companies has grown from 70 to more than 300. Three-quarters of the latter are employed in central Indiana.

High Alpha officials said the average annual wage of those 300 workers far exceeds the $44,100 average of workers across the state.
"We made some ambitious assumptions when we started this, and so far, we're executing in a way that we're exceeding expectations," said High Alpha partner Kristian Andersen.

But High Alpha's investments go beyond its nine studio firms.

In total, High Alpha has raised $36 million in its High Alpha 1 Fund—which will be used to invest in companies inside and outside its own umbrella and to run the High Alpha operation itself.

Not all of that money has been deployed, High Alpha officials said. About $15 million has been committed to the studio side and $21 million to what High Alpha officials call the "capital" side of its venture—which is structured like a traditional seed fund.

Foot on the gas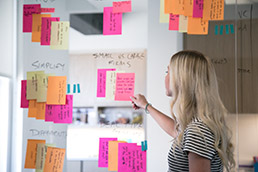 Kolby McElvain, a senior designer, goes over some of the ideas produced during the exercise. (Photos courtesy of High Alpha)
Though Andersen declined to comment on High Alpha's plans beyond the High Alpha I fund, he said, "Our foot is still on the gas."

"At this point, I wouldn't venture to guess there's any limit to what High Alpha can do," Hanak said.

In May 2015, High Alpha joined an emerging group of startup studios around the country that provide expertise and capital to launch companies that backers hope will generate big returns. The founders raised $35 million to get started, including investments from California-based Emergence Capital, an early investor in Salesforce.com; Maryland-based Greenspring Associates, an early investor in ExactTarget; and Chicago-based Hyde Park Venture Partners. About 50 other angel investors contributed.

High Alpha is unique, venture fund experts said, in focusing exclusively on business-to-business software upstarts. And that's a hot space, as companies in industries such as banking, health care and retail increasingly spend on cloud-based technology. According to research firm Forrester, global software-as-a-service revenue has grown from less than $100 billion in 2015 to nearly $130 billion in 2017.

There's another element that makes the company unique. At a time the tech sector is reaching higher altitudes than ever nationally, most of the capital to fuel the liftoff comes from the coasts.

While some seed funding is available in Indiana, Hanak said growing companies often have to go outside the state for bigger investments.

"That can be difficult to do without the right connections and experience," he said. "High Alpha has great experience in raising the higher rounds of capital. It's putting Indianapolis on the map when it comes to access to capital."

Startup mavens Andersen, Mike Fitzgerald, Eric Tobias and former ExactTarget CEO Scott Dorsey lit the fuse on High Alpha with the idea of "pioneering a new version of entrepreneurship," said High Alpha Marketing Director Drew Beechler.

"What a lot of startups have to learn—often the hard way—is that, while access to capital is certainly a challenge, access to talent is equally challenging," Hanak said. "What makes High Alpha positive and unique is that they're leveraging strength of human resources and capital."

Three companies—all owned by some combination of High Alpha's founders—Lessonly, Visible and Octiv—were the first three in the fold.

Octiv became High Alpha's first "exit," Andersen said, when its acquisition by Conga, a Colorado-based document-automation firm, was announced this month. Terms of that deal and what it will mean to High Alpha financially were not disclosed.

We are family

The relationship between High Alpha and its studio companies is much more intimate than that of most investors and their firms. Not only does High Alpha have a significant ownership stake—the percentage varies—in those nine companies, it is also housed in the same building as many of them and offers continual one-on-one consultation and guidance.

But Beechler said, "We see these as the CEOs' companies. We try to help them with the best decisions."

While High Alpha officials said they want to give their companies a certain amount of autonomy, one local angel investor told IBJ that, "as an investor, it's natural to want control over certain aspects of the business, including—most importantly—when and for how much a company is sold. And those decisions can cause friction between the company's founder and investors, no matter how cozy the relationship."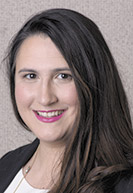 Altman
Haley Altman, founder and CEO of Doxly, told IBJ that, so far, she has experienced no such friction or micromanagement from High Alpha officials.

"High Alpha is really doing something different. They're not only investing capital, but a lot of resources, especially in the early stages," Altman said. "The depth and breadth of services they offer is different from what you see from organizations like incubators. They look at a more holistic approach."

Altman said High Alpha gives entrepreneurs "a serious edge" by allowing them to focus more on building a business concept and developing the product and less on raising money—an area where High Alpha excels.

In addition to offering guidance, High Alpha also brings in top tech executives from across the country, and its Flight School is held regularly to give the executives working under the High Alpha umbrella an opportunity to commune and exchange ideas.

"They're creating an amazing community of companies," Altman said.

Tough initiation

But it's not easy to get into High Alpha's inner circle. Altman recalls coming in for a High Alpha's "Sprint Week" session, where entrepreneurs pitch their ideas.

"I had three days to make the business case for why Doxly should be a company," said Altman, who was a partner at the Ice Miller law firm when she came up with the idea for her company. "It was a challenge, but it was an amazing process."

Dozens of companies typically apply to be part of Spring Week and only a handful are accepted. Usually, only one is chosen to become part of the studio. High Alpha partner Eric Tobias calls Sprint Week "a forcing-function for innovation." It's essentially an internal competition meant to work out brand ideas, business plans, market strategies and designs for three to four concepts—eventually leading to a new High Alpha firm, Tobias said.

"During Sprint Week, all employees—including executives—clear their calendars for an entire week as we form the basic structure of a brand-new business," he said. "We find the lack of defined structure with a defined goal allows us to find creative and innovative solutions to problems we attempt to tackle."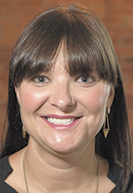 Towns
Whatever the process, many within the local tech sector are calling High Alpha game-changing. A decade ago, Indianapolis had only a handful of tech companies.

"And that was a stretch," said Shelly Towns, who began working her way up the ranks at Angie's List in 2005 and is now executive vice president at OurHealth, a local firm that provides medical clinics for employers.

"Now there are more than 400 tech companies in our ecosystem," Towns said.

Purdue Venture's Hanak said much of that growth has been fostered by a mentality embraced by the High Alpha founders.

"Keeping talent involved locally is the key," he said. "High Alpha has really embraced that and it may be one of their most unique—and best—achievements."•