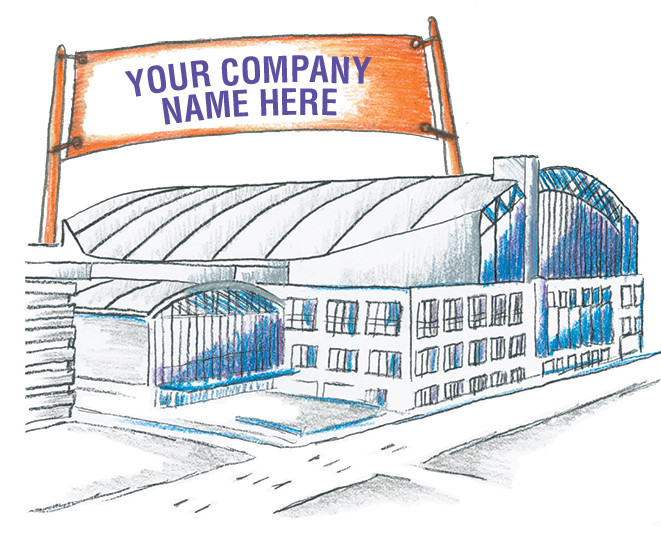 Pacers Sports & Entertainment should have little problem securing a new naming-rights sponsor for its downtown home that will pay at least double the current rate of $2 million a year, experts say.
Think Salesforce Fieldhouse. Or OneAmerica Fieldhouse. But the new name for what's now Bankers Life Fieldhouse might not actually come from a local company or one with a big presence here.
Sports marketers say the NBA is so popular, not only in the United States but also abroad, that companies outside central Indiana will likely be interested in striking a lucrative deal—one that directly benefits the Indiana Pacers.
Making a big deal even more likely: The fieldhouse is set to host the NBA All-Star Game in 2021.
"What the NBA has that the other three major sports don't is large international appeal," said Eric Smallwood, managing partner of Detroit-based Apex Marketing Group Inc.
"It's the most-watched sport outside of the country," he said. "It really provides a lot of opportunity to look beyond the city of Indianapolis."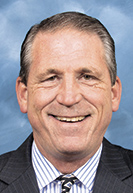 Fuson
CNO Financial Group Inc., the parent company of the Bankers Life line of insurance products, announced on March 13 that it would not extend its naming-rights agreement for the 18,165-seat stadium after it expires on June 30, 2019.
The decision provides a new opportunity for Pacers Sports & Entertainment, which operates the facility and holds the rights to sell the naming sponsorship—even though the fieldhouse is owned by the city's Capital Improvement Board.
The current 20-year deal extends back to the fieldhouse's 1999 opening. Carmel-based insurer Conseco Inc. inked the $40 million agreement to carry the name of the stadium that's home to the Indiana Pacers, Indiana Fever and more than 600 events annually.
Conseco changed its name to CNO in 2010. But the venue remained Conseco Fieldhouse until 2011, when CNO decided to rebrand the facility for its Chicago-based Bankers Life and Casualty Co. subsidiary.
Based on recent naming-rights deals for other NBA venues, Pacers Sports & Entertainment should be able to nail down a company willing to pay significantly more than $2 million a year, sports marketing experts say.
Andrews
PS&E is working with an agency in the search, said the company's president and chief operating officer, Rick Fuson, in a prepared statement.
"We have been preparing for this for several months and have had significant interest by a number of interested parties since the announcement," he said.
No one is suggesting the amount will come close to what JP Morgan Chase will pay—a reported $15 million to $20 million annually over 20 years—to name the new Golden State Warriors arena, opening next season as Chase Center.
Instead, a more realistic target is in the $4 million range, or the amount Moda Health is paying annually to have its name on the arena where the Portland Trail Blazers play, said Jim Andrews, senior vice president of Chicago-based IEG, which tracks and provides information for the sponsorship industry.
"It certainly presents a large branding opportunity," he said, "if you really want to say, 'Hey, I'm a big player here.'"
That could be a company that's come to the city recently, Smallwood said, such as San Francisco-based Salesforce Inc., which put its name on the tallest tower in Indianapolis.
Locally based OneAmerica Financial Partners Inc. could be another possibility. With $2.1 billion in annual revenue, the life insurer is the third-largest private company in the state, according to IBJ statistics.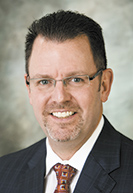 Smallwood
"OneAmerica has been here for 140 years and has many investments in the community," said non-committal company spokeswoman Lou Ann Baker. "We've supported a variety of activities and will continue to do so."
Downtown's other major sports venue, Lucas Oil Stadium, got its name when it opened in 2008 from the manufacturer and distributor of automotive oil, additives and lubricants founded in 1989 by native Hoosier Forrest Lucas.
The then-relatively unknown Lucas, whose company is headquartered in Corona, California, with a southern Indiana production facility in Corydon, is paying $121.5 million over 20 years for the naming-rights deal. That's about $6 million a year.
The market for naming rights, particularly in the NBA, remains strong and shows no signs of slowing down, said Galen Clavio, an Indiana University professor of sports media.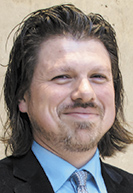 Clavio
"The value for a sponsor, in having their name on a building right now, is high," he said. "It doesn't even have to be an Indianapolis-area company; it could be a national company."
The NBA is hugely popular in China, thanks to former Houston Rockets star Yao Ming, and its popularity has spread throughout Asia and into Europe and Australia, Smallwood said.
One of the bigger drivers in a deal to rename the fieldhouse could be the NBA All-Star game, which will be played there in 2021. It will be the first time Indianapolis has hosted the game in 36 years.
This year's all-star game, played Feb. 18 at the Staples Center in Los Angeles, was broadcast on TNT and ESPN Radio and reached fans in 215 countries and territories in 50 languages.
Naming-rights deals for NBA arenas have been plentiful in recent years.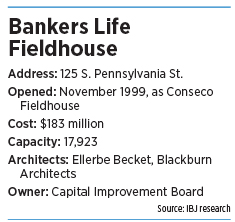 Sacramento, California-based Golden 1 Credit Union agreed in 2015 to pay $6 million annually for 20 years to put its name on the Sacramento Kings' new arena.
The former Verizon Center in Washington, D.C.—where professional basketball and hockey are played—is now the Capital One Center, after the Virginia-based bank-holding company agreed to pay $10 million annually for 10 years.
But the biggest naming-rights deal for a stadium comes courtesy of Toronto-based Scotiabank, which announced in August that it will pay $639 million over 20 years ($32 million annually) to put its name on what was the Air Canada Center in Toronto—home to the Raptors and Maple Leafs.
"That was a very surprising number," Andrews said. "In this case, you had a bank that really wanted to put a stake in the ground and say, 'We are a major player in the Canadian banking industry.'"
Only two NBA arenas—Madison Square Garden where the New York Knicks play and The Palace of Auburn Hills where the Detroit Pistons play—don't have naming-rights deals, illustrating the strength of the market. And the Madison Square Garden name is so iconic that it might never need a name sponsor.
"That's a pretty good sign of a league that people want to be a part of," Clavio at IU said.•
Please enable JavaScript to view this content.