Mayor Jim Brainard had a vision more than a decade ago to turn Carmel into a performing arts hub anchored by a world-class concert hall. And he's done it—but without the support of the most important arts funder in central Indiana: Lilly Endowment Inc.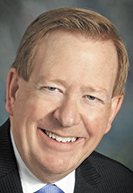 Brainard
In fact, the private, Indianapolis-based foundation hasn't given a dime directly to an arts organization in Hamilton County since at least 1990, even as it spread hundreds of millions of dollars during that time to arts groups in Indianapolis.
"It's almost like everything stops at 96th Street," said Jim Reilly, executive director of Carmel-based Actors Theatre of Indiana.
It does—at least for the arts. John Mutz, a former Indiana lieutenant governor, served as president of the Lilly Endowment from 1989 to 1993 and said the group's founders intended for the money to be used largely in the community that built Eli Lilly and Co. And that's Indianapolis.
The policy is significant because the endowment—based on year-end 2016 figures—was the third-largest private foundation in the country, with a value of $10.3 billion. It awarded $368 million in grants in 2016, the most recent year figures are available. That included $7.3 million to arts organizations, according to an IBJ analysis.
"They're really more of an angel, if you will, that can help make these big changes happen for an organization," said Michael Lasley, executive artistic director for the Booth Tarkington Civic Theatre. "They're important, absolutely. Invaluable to the city."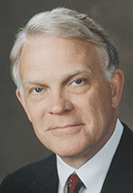 Mutz
The Civic Theatre knows something about that largesse. It received funding from Lilly Endowment—until it moved from Indianapolis to Carmel in 2011. It hasn't received a grant since then.
Now, Brainard, Carmel arts leaders and even Mutz say it might be time for the endowment's board to reconsider its policies, given that the Indianapolis community today is vastly different than when the policy was established, stretching far beyond its geographical borders.
Plus, arts groups in Carmel often serve patrons from Indianapolis.
But officials also acknowledge the endowment is free to operate however it pleases, since it is not awarding public dollars.
"It's this arbitrary line in the sand, which is not a good regional approach," Brainard said. "This is a private foundation and they have the right to do as they choose, but if I were a member of the board of directors making these decisions, I would include the entire metro area. I think that's a better policy."
The endowment declined to make a senior staff member available for an interview, but endowment spokeswoman Judy Cebula answered questions via email.
In the written response, Cebula said it would be "quite challenging" for the foundation to be consistent and effective with grant making if it had a broader focus.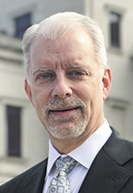 McDermott
Cebula also noted that the endowment awarded $139.1 million to Indiana organizations outside of Marion County in 2016.
But only $336,300 of that fell within the endowment's community development category, which is where nearly all the arts funding is counted. Most of the money given to groups outside Indianapolis fell within the endowment's two other major giving categories: education and religion.
Making the pitch—or not
It's not that Brainard didn't try to win Lilly Endowment money for his arts vision. The Republican mayor believed years ago—and still does—that a thriving arts and culture scene is a necessary element of any successful community.
So, he approached the foundation with his idea to build a concert hall, even though he knew about the foundation's policies. He met with its president, Clay Robbins, who remains in the job today and has since assumed the roles of chairman and CEO.
Robbins "politely urged us not to build the Palladium because he thought it would hurt downtown, and I disagreed," Brainard said. "The Indianapolis area was missing a concert hall. We purposefully looked for a niche that wasn't already filled."
But Lilly did not relent and Carmel received no endowment funding for what opened in 2011 as the Center for the Performing Arts—home to the Palladium, the campus' anchor venue.

The complex, adjacent to City Center, now has six resident companies—Booth Tarkington Civic Theatre, Actors Theatre of Indiana, Carmel Symphony Orchestra, Central Indiana Dance Ensemble, Gregory Hancock Dance Theatre and the Indiana Wind Symphony.
None receive Lilly funding. But despite their collective frustration, many arts leaders in Carmel are not eager to challenge the endowment's policy or speak openly about it for fear of consequences. Many not-for-profit executives IBJ spoke with for this story praised the endowment, even if their organizations had been shut out of funding.
"Lilly Endowment is a national treasure that does so much good in so many ways, and it is certainly not our place to question its historical policies," said Jeff McDermott, president and CEO of the Center for the Performing Arts and the Great American Songbook Foundation.
"I would just emphasize that regional thinking is increasingly important in all aspects of community development," he said, "and like many arts organizations, our programming does not stop at the county line."
None of the organizations IBJ contacted said they planned to apply for a$25 million arts grant initiative the endowment announced in January to enhance the quality of life in Indianapolis. In fact, many not-for-profit leaders said they've never applied for grants, because they know they won't qualify.
"Unless they make a policy change in terms of how the endowment operates, it really would be wasting everybody's time," Lasley said. "We would obviously be very happy if the policy were to change, but we respect the family's initial wishes."
The application, which was due March 30, made it clear projects needed to be based in Marion County or have a Marion County-based partner in order to apply.
How we got here
So why does the Lilly Endowment operate this way?
Mutz said the strategy was introduced before the 1977 death of Eli Lilly, who was the last of the three endowment founders to pass away. His father, J.K. Lilly, and brother, J.K. Lilly Jr., were the other two.
"Shortly before [Eli Lilly] died, he said it was time for Lilly Endowment to concentrate on the community that had made it great," Mutz said. "It was a way to say thank you to the community where the whole thing started and prospered."
There were two exemptions to the endowment's geographical restrictions—religious giving, plus any groups the founders had already been involved with, including Conner Prairie in Fishers.
In 1934, Eli Lilly purchased the William Conner house that sits on Conner Prairie's property. By opening the house to educate the public, he helped create the first phase of the interactive museum.
Brainard said Conner Prairie is worthy of support. But he doesn't understand why it's an exception to rules that apply to other Hamilton County organizations.
"That seems somewhat arbitrary," Brainard said.
Another big exception came in 1990 when the endowment helped create community foundations in each of the state's 92 counties. Since then, the endowment has awarded $483 million to that initiative.
"We figured that the best people to decide what was needed in other parts of the state were the local people, not somebody sitting in an office in Indianapolis," said Mutz, who oversaw the initiative's introduction.
Endowment funding can pass through the community foundations to arts organizations outside of Marion County, but the endowment will not fund them directly, he said.
But some Hamilton County arts leaders say funding community foundations doesn't make up the gap.
The endowment also regularly donates to the Indiana Association of United Ways; those funds can indirectly be awarded to an arts organization outside of Marion County.
Blending borders
Carmel had fewer than 20,000 residents when Eli Lilly died; today, its population is more than 95,000.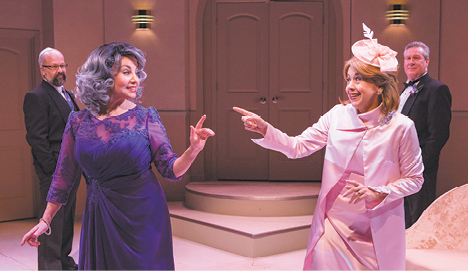 Carmel-based Actors Theatre of Indiana produced "It Shoulda Been You" in 2017. The theater says it regularly has patrons come from Indianapolis. (Photo courtesy of Actors Theatre of Indiana)
The growth has added a plethora of restaurants, retail stores and attractions to the northern suburb, and Indianapolis-area residents regularly travel back and forth between the two cities—and other parts of Hamilton County—for work, entertainment and the arts.
So, when Carmel offered to house the Booth Tarkington Civic Theatre on its performing arts campus, Civic Theatre leaders accepted the deal.
"There were certainly parties that were dismayed by our choice to go to Carmel given our long history in Indianapolis, but it was the only option that we really had," Civic Theatre's Lasley said.
The group did approach the endowment about potentially helping it find or build a new location, he said, but theater leaders knew they'd need support beyond just the endowment.
"We certainly appreciated the time that the endowment gave us in those conversations, but we didn't come up with the right mix of partners to make that work for all parties involved," Lasley said.
Civic Theatre leaders were well aware they would lose Lilly Endowment funding once they crossed the Indianapolis border, he said.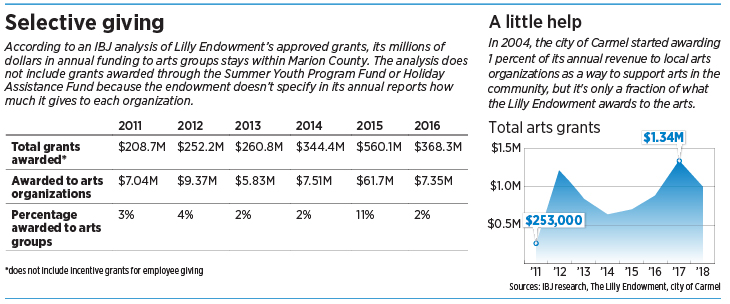 From 1990 to 2004, when the Civic Theatre operated at the Indianapolis Museum of Art, it received a total of $1.58 million from the endowment.
And from 2005 to 2011, while it operated on Marian University's campus, it received a $250,000 grant and—for five of those years—was included in the Summer Youth Program Fund, although the amount it received for that program wasn't included in endowment reports.
"When the theatre's leadership was considering whether to move to Hamilton County from Marion County, the endowment wished them well but informed them that the theatre would no longer qualify for support from the endowment," Cebula said in a written response.
But some have questioned whether that decision made sense.
"The civic theater was a fundamental part of nonprofits in Marion County for years," Mutz said. "The fact that it moved to Hamilton County doesn't mean it lost its value to society, and it probably should be supported."
To help support the arts and try to make up for the lack of endowment funding, Carmel introduced a program in 2004 that donates 1 percent of the city's total annual revenue to local arts groups. Since then, about $10.7 million has been awarded.
Brainard said the city would have likely created the program regardless of the endowment's actions, but the lack of Lilly money makes it even more important.
Arts leaders in Carmel say the city's grant is extremely helpful, but it doesn't come close to having the same power as the endowment, which regularly gives $5 million to $10 million annually to arts organizations.
Carmel Arts Grants also don't come with the same prestige as money from the Lilly Endowment.
"You can leverage a gift from an institution like the Lilly Endowment," said Tania Castroverde Moskalenko, former president and CEO of the Center for the Performing Arts. "It's not only the monetary support, but also a stamp of confidence that you're doing good work."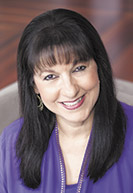 Moskalenko
Frustration
The day before Thanksgiving 2015, the Lilly Endowment announced $100 million in grants to arts and cultural organizations. Nearly all of it—$92.5 million—went to groups inside Marion County.
Conner Prairie was the only organization outside the city-county limits to receive a grant.
Moskalenko remembers it well.
She knew her organization's name would not be on the recipient list, because—aware of the endowment's policy—she had not applied for funding. But she still wasn't happy.
"It was times like that when I was disappointed and a little bit frustrated," said Moskalenko, who left the center in 2016 to become CEO of the Auditorium Theatre in Chicago. "These are our colleagues. We play in the same field."
But Moskalenko did meet once with Lilly Endowment executives in her role with the performing arts center.
"I just wanted to make sure they knew who we were," she said. "I felt that, even though our institution was geographically in Carmel and wasn't in Marion County, I did feel that we served across boundaries, and I had the data to prove that a lot of our patron base did come from Marion County."
Multiple Carmel organizations IBJ spoke with shared similar frustrations.
"The arts scene in Carmel continues to evolve and over recent years has really been an attraction to many residents and visitors and deserves support," said Ivy Heazeltine, president of the board for the Gregory Hancock Dance Theatre. "It deserves support from the local community, the businesses and any endowments or foundations that are within the vicinity."
Heazeltine said the group has patrons from Indianapolis and tries to reach people beyond Carmel to diversify its audience base.
Lasley said about half the audience at Booth Tarkington Civic Theatre productions is from Hamilton County and the other half is from Marion County.
And Reilly said Actors Theatre not only has Marion County patrons at its Carmel theater, it also occasionally performs in Marion County. He said he was surprised to hear about the endowment's policy, but accepted that he can't change it.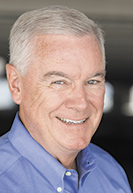 Reilly
"It just makes our job a little bit harder," he said. "It puts more of an emphasis on fundraising and applying for other grants."
Despite hope from some Carmel leaders, the endowment has given no indication that its policy will change. Cebula said the endowment's board and staff "periodically review our policies and guidelines in light of those values, interests, wishes and practices, and changing circumstances to determine whether any modifications should be made."
Mutz said the endowment board has the difficult task of considering what the founding Lilly family members might want today.
"You can't really blame the board for being very cautious for doing what they think the Lillys would want," Mutz said. "I don't know what the Lillys might think, and I don't know if anybody does."•
Please enable JavaScript to view this content.