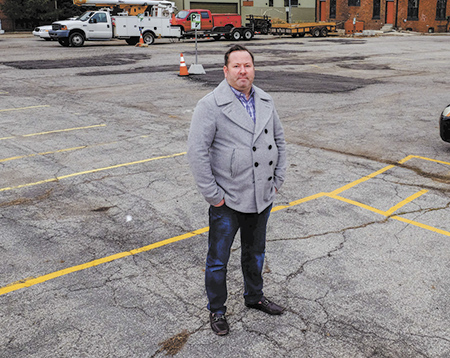 Residential real estate runs deep in the blood of Brad Litz.
His father is retired from developing suburban subdivisions and his mother is still selling homes.
So, it's no wonder the 40-year-old Litz is co-leading a residential development firm that has progressed from building and renovating houses on the north side to tackling a roughly $10 million development in one of downtown's priciest historic neighborhoods.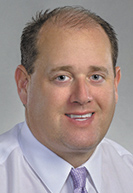 Eaton
Litz & Eaton Development Co. and its two affiliates have grown from annual revenue of $1 million in 2011, the year Litz and custom homebuilder John Eaton founded the company, to an expected $40 million this year.
Litz serves as the development and finance guru while Eaton oversees construction. The two now are dipping their toes in a downtown market that recently has been dominated by apartment construction.
"The city went crazy with apartments for a while," said Litz, noting the number of downtown units has grown from 4,000 to 11,000 the past decade. "During that time, the for-sale market downtown was a little overlooked. We've started with a couple of projects. In order not to cannibalize ourselves, we've gone to different neighborhoods."
Construction is under way on the $6 million Penn Row project north of East 16th Street in the Herron-Morton neighborhood, featuring 13 high-end rowhomes as part of a two-building development on the west side of Pennsylvania Street.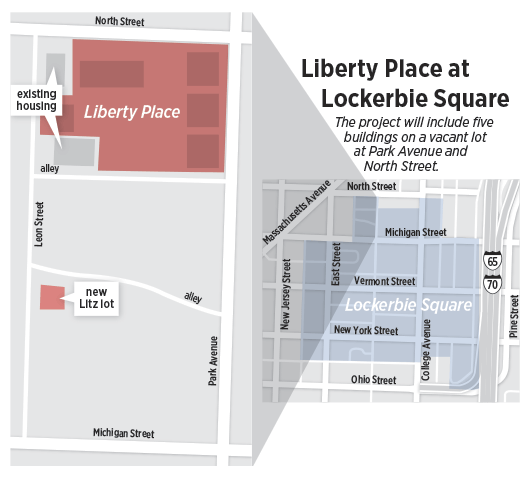 But the project that's yet to break ground and will be the most expensive in Litz & Eaton's growing portfolio will be built on one of the last remaining lots in Lockerbie Square, just south of bustling Massachusetts Avenue.
Litz & Eaton in January received approval from the Indianapolis Historic Preservation Commission to proceed with Liberty Place at Lockerbie Square, a five-building development consisting of 12 luxury condominiums at the southwest corner of North Park Avenue and East North Street.
"I think it's a real handsome addition to the neighborhood and Lockerbie Square," IHPC member Jim Kienle said at the January meeting.
Construction is slated to start in May, Eaton said.
Litz & Eaton's presence in the neighborhood, however, is likely to grow. That's because the company has purchased a vacant lot, in the block south of Liberty Place along the east side of Leon Street, where locally based Block 20 had planned to build a $4 million, four-story apartment building.
Block 20 President Daniel Jacobs is selling the lot to Litz & Eaton to instead focus on other projects. Litz envisions six to eight town houses on the site but will need to return at some point to IHPC for approval before that project can move forward.
"Once we started developing the Lockerbie site and it really started to take shape, I thought, 'Are we leaving something on the table here?'" Litz said. "I mentioned it to Dan and his sentiment was, 'I've got a lot going on; you guys are already there, anyway; I feel fine moving on to my other projects.'"
Litz is a south-side native, attended Roncalli High School, and graduated from the Indiana University Kelley School of Business in 2000, with a degree in finance and a concentration in real estate.
But even before graduating college, Litz had already cut his teeth in real estate.
He earned his residential brokerage license at age 18 and in summers would sit in the office at one of his father's residential developments selling lots.
It was during that time that Litz met Eaton, who was building homes for Litz's father.
"Years ago, when John was really young, John had just built a house, and my dad liked John, and my dad decided to give him a shot [to] build in one of his subdivisions," Litz recalled. "That subdivision had 99 lots; John built 90. My mom sold all of them."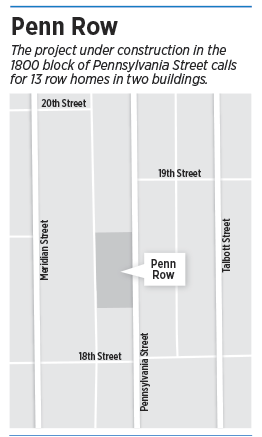 After graduating from IU, Litz set out to blaze his own trail in real estate, without the help of his parents, landing at a real estate appraisal firm in Chicago. While there, he earned his commercial and residential appraiser licenses but also began buying properties to flip.
"I was buying places and fixing them up and selling them," he said. "It was an incredible run, but it was getting saturated there."
So, Litz returned to Indianapolis in 2006, intent on buying property and building homes in a partnership with Eaton.
Litz began snapping up vacant lots with money he had from cashing out his brokerage business in Chicago, but the housing downturn and the Great Recession that hit in 2008 scuttled those plans, for-cing him to rely on his appraisal and brokerage business.
"It wasn't a wealthy period at that time," Litz said. "It was, 'Let's get by and come out the other end.'"
In 2010, he sold some of the lots to raise capital to instead buy distressed properties—either foreclosed homes to rehab or lots to build on.
Litz described the move as a "calculated risk" to buy the foreclosed properties in neighborhoods such as Meridian Hills, Meridian-Kessler and Butler-Tarkington. He and Eaton since have built or rehabbed about 100 homes.
"There were just unbelievable opportunities out there," Litz said. "Now it's changed; there are more people in the game."
From 2011 to 2014, Litz & Eaton was renovating homes and selling them on a speculative basis. The company then pivoted to building new and selling on spec, and now contract builds constitute about half of the company's business. Most of the company's custom homes sell above the $500,000 mark.
Litz Real Estate is the company's brokerage arm and represents all Litz & Eaton projects, as well as buyers and sellers in general. John Eaton Homes Inc. is the general contractor that builds all Litz & Eaton projects.
The company finances its residential projects through a mix of investment funds, lines of credit and institutional financing, Litz said.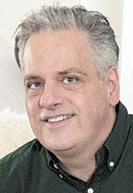 Everhart
Joe Everhart, owner of the Everhart Studio residential real estate agency, is glad to see Litz & Eaton expand to downtown.
"In our urban market, I'm really thankful that someone is producing something other than rental," he said. "There is a huge market for walkability around the Mass Ave area."
Besides Lockerbie, Litz & Eaton has plans for a six-unit town house project at Delaware Street and Fall Creek Parkway and has a parcel under contract in Fletcher Place, between downtown and Fountain Square.
Even so, Litz & Eaton has no plans to give up its bread-and-butter, single-family home business, which continues to flourish.
Everything that's under construction is sold, and just one finished home in its inventory is available, signaling just how big a player Litz & Eaton has become in the local residential real estate market.
"We're known for single-family homes," Litz said. "It's our core business, so we're not abandoning that by any stretch of the imagination."•
Please enable JavaScript to view this content.