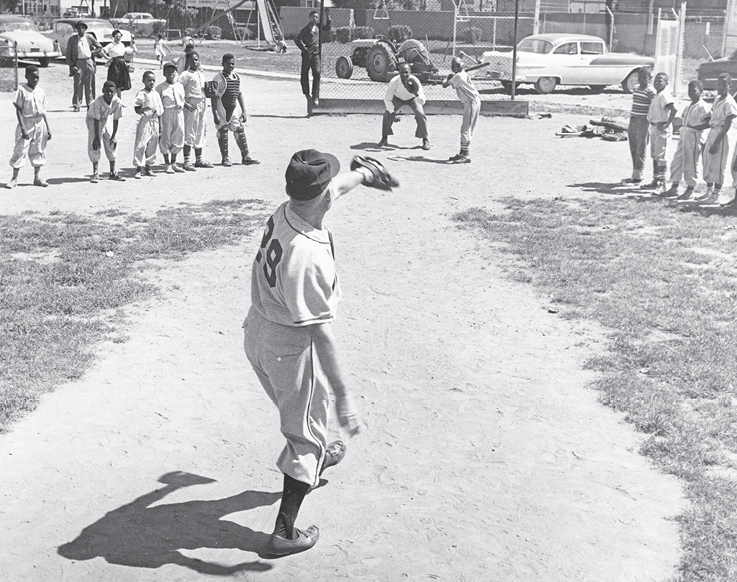 Frank Sigamoos, a former Indianapolis Indians infielder, pitches the first ball to Joseph Taylor, director of program development at Flanner House, to mark the start of the Little League season in an undated photo believed to be from the 1950s. Flanner House was founded in 1898, originally as a social service organization to help African-American children. The Indianapolis Indians franchise was founded four years later as an original member of the American Association. See IBJ's story about the start of the 2018 Indians season and changes to the ballpark.
Sources: Indiana Historical Society, Baseball Reference, Flanner House
The photo is courtesy of the Indiana Historical Society and is part of the Indianapolis Recorder Collection. More images are available at images.indianahistory.org.